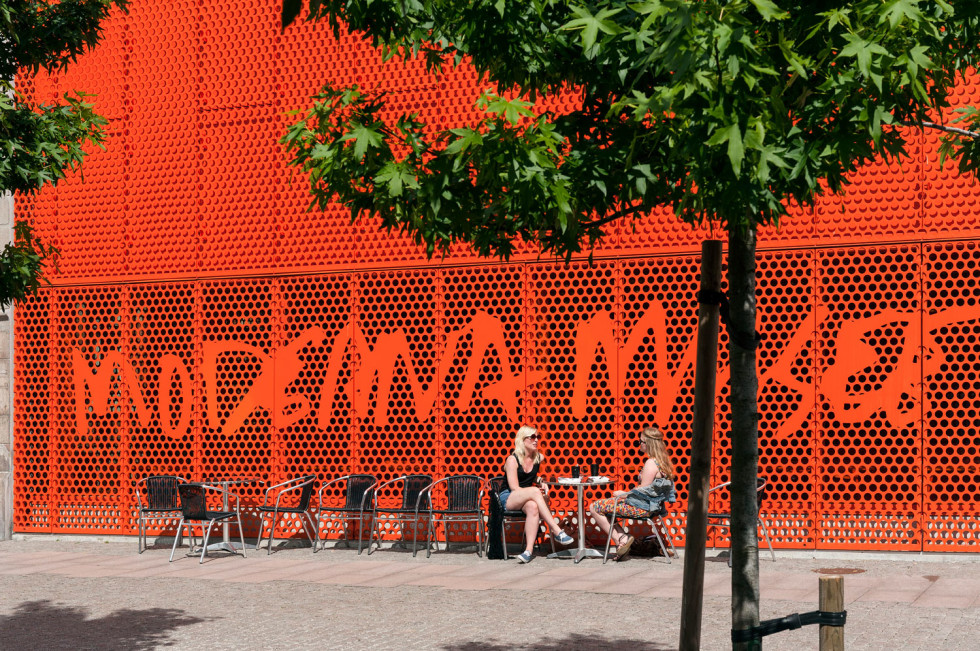 Moderna Museet Malmö is located in the city centre of Malmö. Ten minutes walk from the Central station, five minutes walk from Gustav Adolfs torg and Stortorget.
Opening hours
Tuesday–Sunday 11–18
Monday closed
Admission
Free admission to the Moderna Museet Malmö from 19 January 2016.
Getting here
Visiting address: Ola Billgrens plats 2–4, Malmö
Visitor information
Café are located in the foyer.
Packed lunches can not be eaten in the museum.
Baby changing facilities are available.
Toilets and urinals are available.
Folding stools are available.
Lockers are available (24×67 cm). A 5-krona coin is required. Refunded after use.
Free wifi is available in the foyer.
Our museum hosts are happy to assist you throughout the building and discuss the art and our exhibitions. Please contact them if you have questions about the works of art, our exhibitions and events, if you want to share your ideas or provide feedback on the Museum.