19.5 2014
May 25: Family workshop outdoors!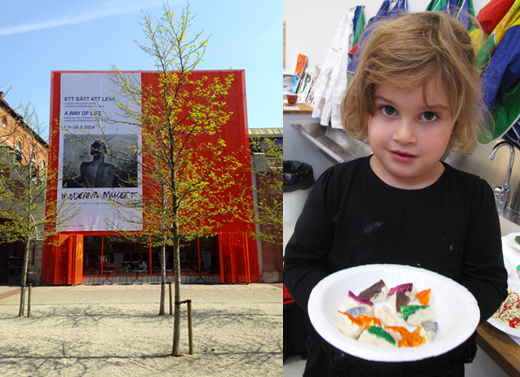 Visit our outdoors Family Workshop!
MAY 25 2014 11.15 AM TO 3.30 PM
Family Workshop outdoors – at Ola Billgren place!
Did you know that the square outside the museum has gotten a new name? Ola Billgren plats! Ola Billgren was a famous artist who lived in Malmö and some of his paintings are included in Moderna Museet's large collection. This Sunday, almost all of the museum is closed (we are building new exhibitions!), so we take the opportunity to be outdoors, at Ola Billgren plats where we create paintings.
From 3 years. Drop-in between 11.15 am to 3.30 pm.
Read more about Family Workshops
Published 19 May 2014 · Updated 19 May 2014