12.6 2014
June 29: Family Workshop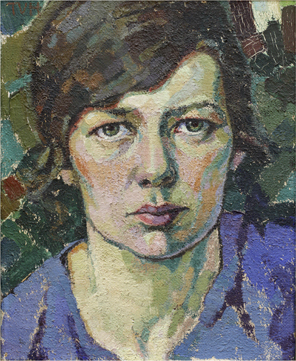 Tora Vega Holmström, Self-portrait, 1914 © Tora Vega Holmström/BUS 2014. Photo: Ystad Konstmuseum
Warm and cool
During the summer, Moderna Museet Malmö has an exhibition with the artist Tora Vega Holmström. She lived and worked about one hundred years ago and was very interested in colour and colour theory. Do you know that you can create dark shadows without using black paint? And that you can make light parts without white paint? Did you know that there are warm and cool colours? On this Family Workshop we take a look at how Tora Vega Holmström worked and then we test on our own in the Workshop.
About the Family Workshops:
Family Workshops occur on the last Sunday of each month and is aimed at children from 3 years old and their families.
The Workshop is open from 11:15 am to 4 pm.
Limited number of participants, no pre-registration. Family Workshop activities are free, but adults pay the regular museum admission fee. Our staff speak English, so even if you don't speak Swedish you are more than welcome to join in the Workshop!
Published 12 June 2014 · Updated 12 June 2014