21.8 2014
August 31: Family Workshop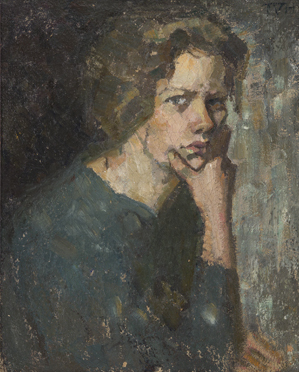 What feelings do you think this self-portrait contain?
Tora Vega Holmström, Self-portrait, 1904 ©Tora Vega Holmström/BUS 2014
Feelings
We're looking for different kinds of feelings in the art of Swedish painter Tora Vega Holmström. Then we go to the Workshop to try and create paintings portraying feelings.
About the Family Workshops:
Family Workshops occur on the last Sunday of each month and is aimed at children from 3 years old and their families.
The Workshop is open from 11:15 am to 4 pm.
Limited number of participants, no pre-registration. Family Workshop activities are free, but adults pay the regular museum admission fee. Our staff speak English, so even if you don't speak Swedish you are more than welcome to join in the Workshop!
Published 21 August 2014 · Updated 21 August 2014