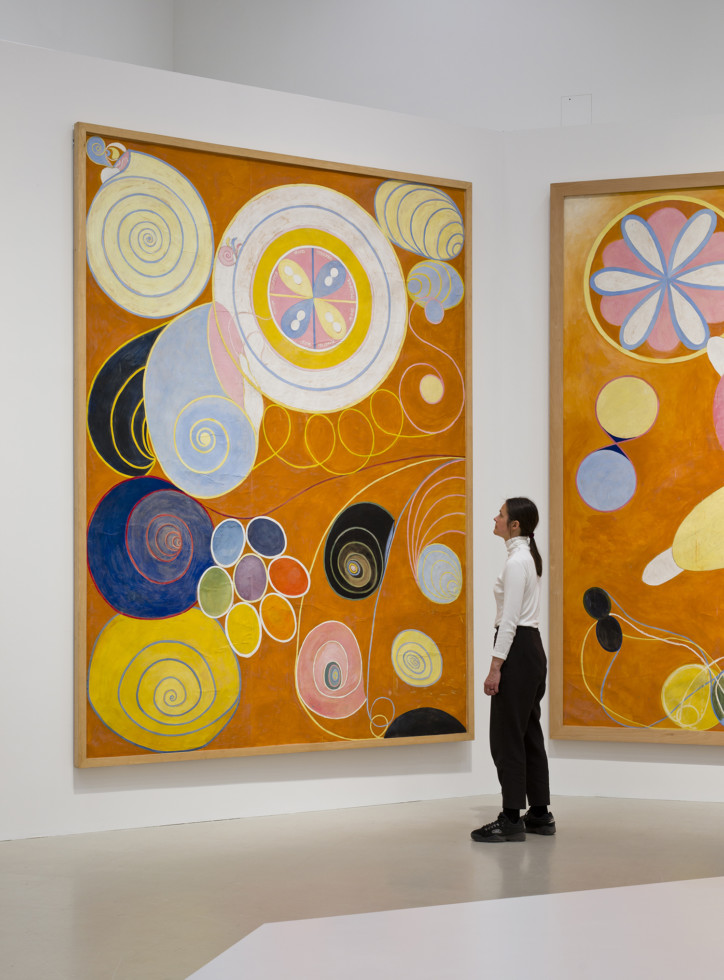 3.6 2020
Buy your ticket for Hilma af Klint
We are looking forward to finally welcoming visitors to the museum again! We know that many of you have been waiting to see the exhibition "Hilma af Klint – Artist, Researcher, Medium". It's required for all visitors to purchase tickets in advance, including children and those who are entitled to free admission.
In order for you all to feel safe visiting us, we have taken a number of precautions due to the corona virus. Perhaps the most important measure is that all visitors – including children and those who are eligible for free admission – must pre-book their tickets. Each day is divided into a number of bookable times with a limited number of tickets. This is to ensure that not too many visitors see the exhibition at the same time.
Important information
All visitors must purchase tickets in advance, that includes children and others eligible for free admission.
Students must show valid student id.
Some groups are eligible for free admission. Don't forget to show a valid membership card or similar together with your ticket.
There is free admission for everyone each Tuesday at 15-17. Tickets to these time slots are released every Monday.
At the moment we don't accept bookings for groups.
Due to the current situation with the corona virus, you can't visit the exhibition longer than 90 minutes (may be subject to change). Please note that the last time slot starts 60 minutes before the museum closes.
Please note that your ticket is not valid after the time slot.
Please note that tickets cannot be rebooked and that a lost ticket cannot be redeemed. Full terms of purchase can be found in the ticket system.
Published 3 June 2020 · Updated 1 July 2020