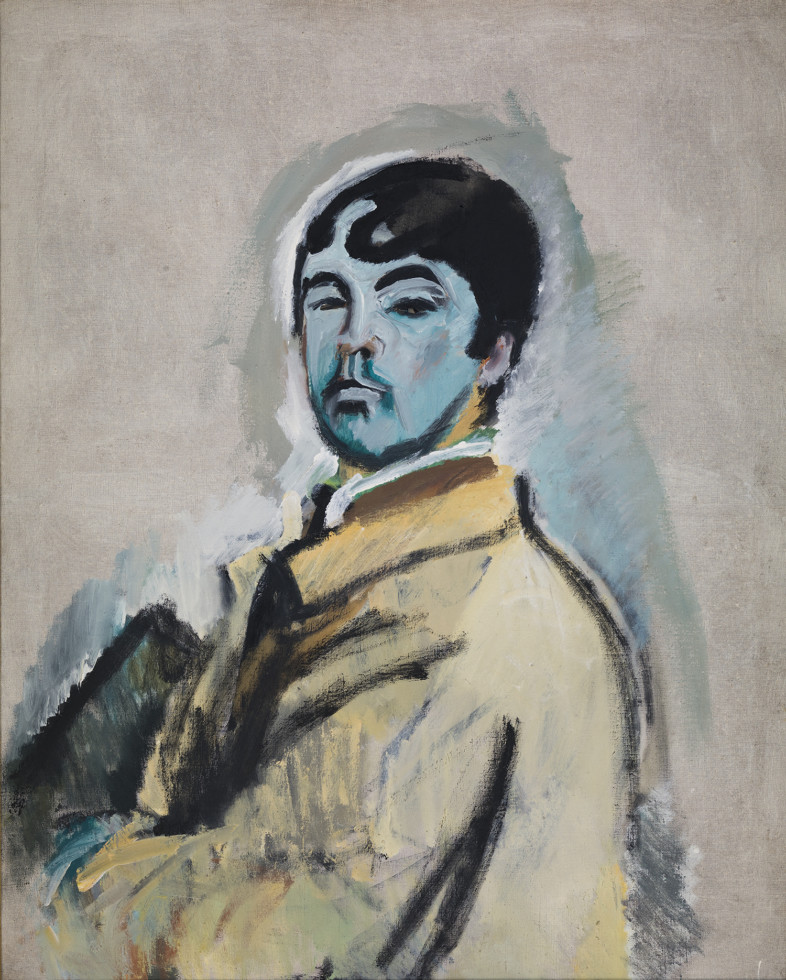 12.4 2021
Opening of two new exhibitions on May 15!
Now the museum is closed until May 15, when we reopen with two new exhibitions! After showing "Hilma af Klint – Artist, Researcher, Medium" for a year, the new exhibitions are now being installed.
ZVI GOLDSTEIN – WINDS FROM JERICHO
"Winds of Jericho" displays works by the Romanian-born artist, living and working in Jerusalem. The exhibition highlights Zvi Goldstein's unique artistic expression that includes a variety of theoretical perspectives, such as discussions about climate, botany, ethnography and eschatology.
THE MAN WITH THE BLUE FACE
"The Man With the Blue Face" highlights Moderna Museet's rich collection of works by, among others, Sigrid Hjertén, Vassily Kandinsky and Edward Munch. With an experimental exploration of the possibilities of colour and lines, the participating artists sought to reach a deeper experience of reality.
Published 12 April 2021 · Updated 26 April 2021