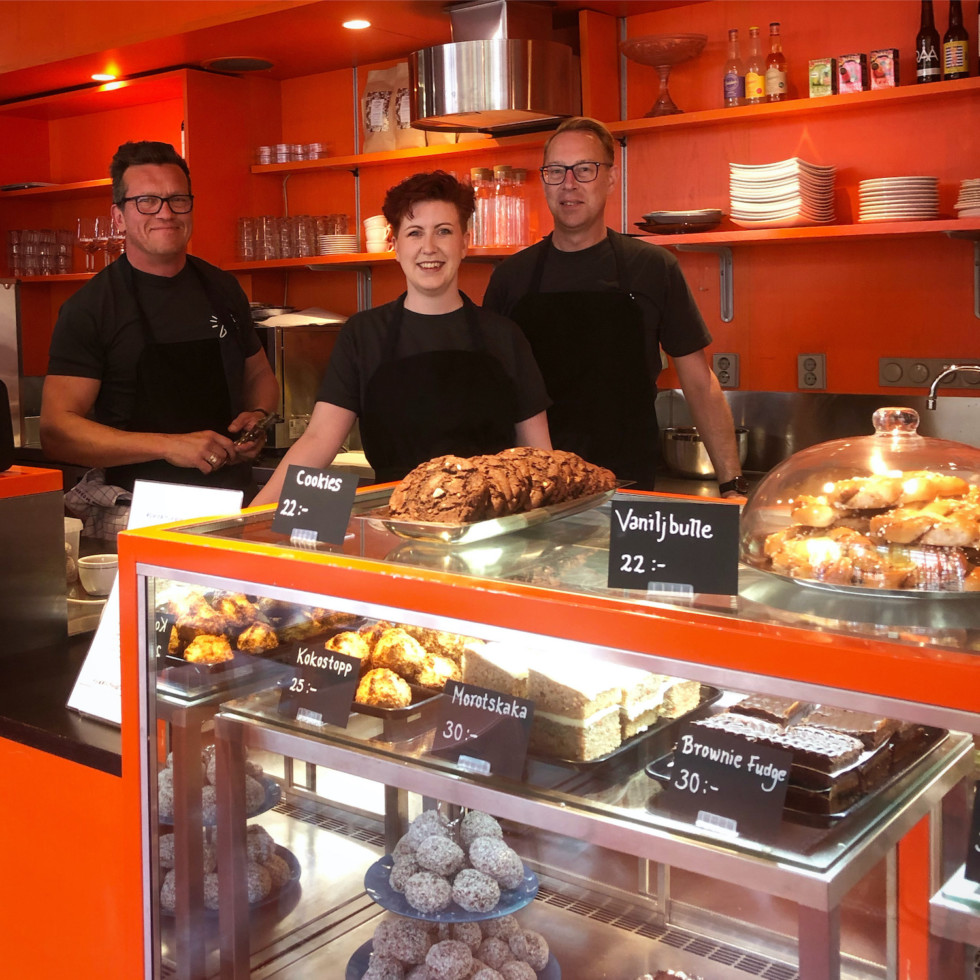 2.6 2022
Our new café is open!
Finally, the premiere of Moderna caféet! Moderna caféet serves sandwiches, pastries, light meals, drinks and coffee. The same opening hours as the museum. Welcome!
Swedish fika and having something delicious to eat and drink in connection with your museum visit is unbeatable! Now our visitors can once again enjoy our orange-dipped café, and discuss and digest the art experience together!
We welcome Moderna caféet under the direction of chef Tomas Gustafsson, who also runs Matverkstaden in Lokstallarna in Malmö and Torup's castle café. On the menu you will find, among other things, good flatbreads with garlic, fresh vegetables and optional topping, heavenly lemonades from Solsken and coffee from Lilla Kafferosteriet. Several fine collaborations, with carefully selected ingredients and locally grown products.
You can follow Moderna caféet in social media at @modernacafeet.
Published 2 June 2022 · Updated 2 June 2022