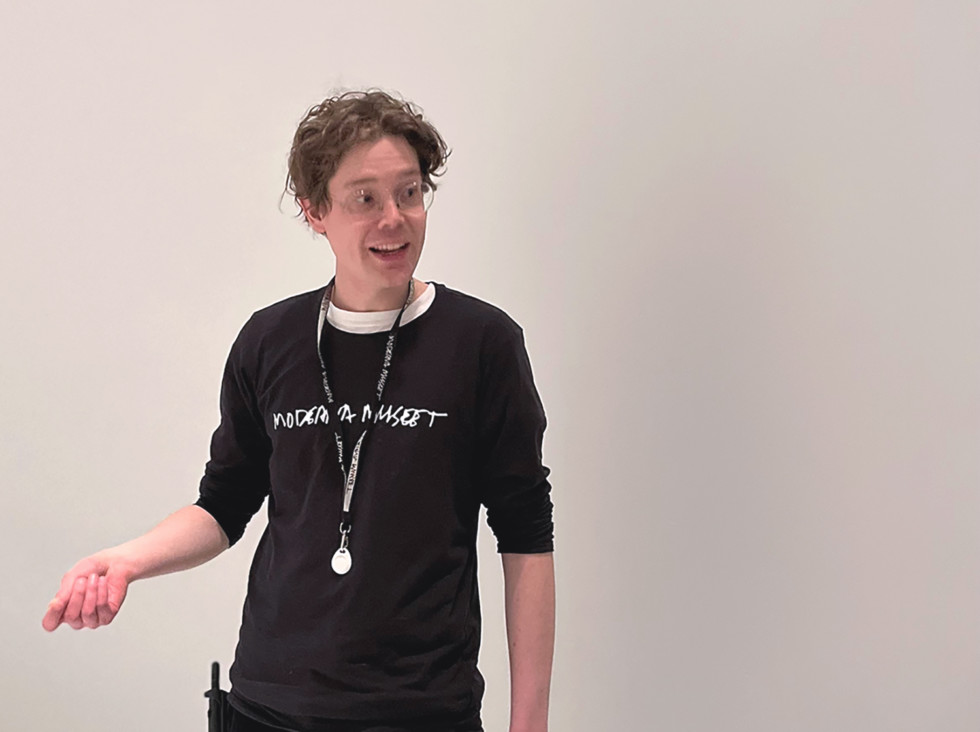 10 MIN
Meet the museum – a short introduction
Malmö
Art in 10 minutes! Welcome to participate in a short introduction of one of the exhibitions. Every Thursday we give an introduction to one of our current exhibitions.
Every Thursday at 11.45, one of our hosts gives a short, 10 minutes introduction to one of our exhibitions and to the museum. Why not take the opportunity to have lunch afterwards in our café Moderna Caféet? A warm welcome!
Date: Thursdays
Time: at 11.45 – 11.55
Language: Swedish
No pre-registration required.