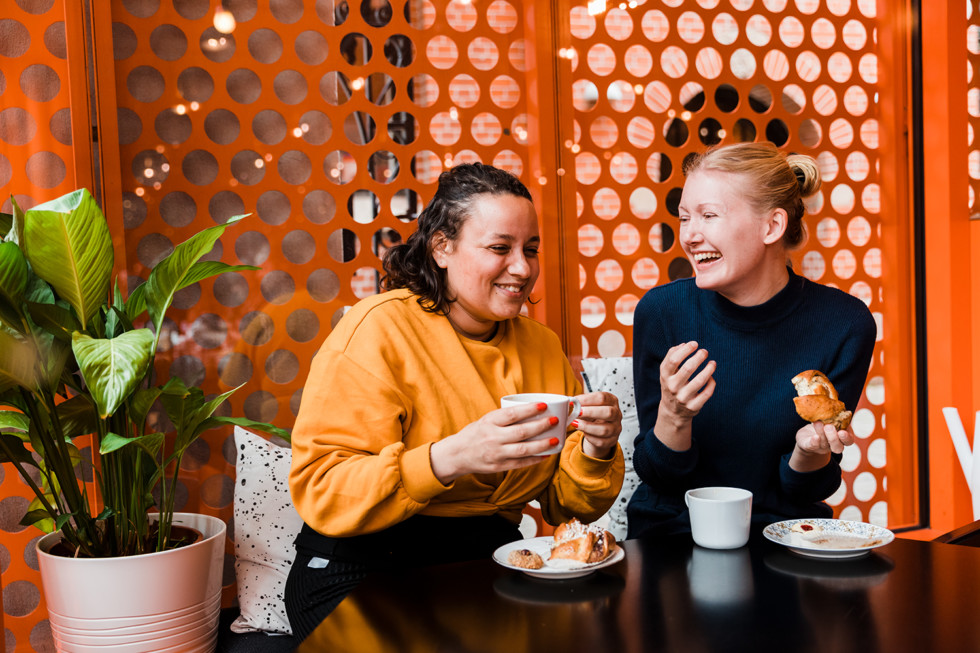 "Swedish fika" and guided tours
Guided tour of Andy Warhol and Swedish fika!
3.7 2019 – 28.8 2019
Malmö
This summer you can enjoy art together with coffee—with that classic Swedish tradition, "fika" —at Moderna Museet Malmö. We're introducing fika tours in English and Swedish for the exhibition Warhol 1968 every Wednesday in July and August. It's a perfect opportunity to get an introduction to this iconic artist before enjoying an authentic "Swedish fika" offered by Bröd och Vänner at a specially discounted price!  
The exhibition Warhol 1968, which is on view right now at Moderna Museet Malmö, is a hit with the public, attracting huge numbers of visitors to the museum. Throughout the summer we'll be responding to the great popular enthusiasm for learning more about Warhol's work, and one of the ways is by introducing a new concept: "fika tours." (Fika is the Swedish word for having a cup of coffee and a little something sweet to eat, but it's so much more than that. Come and find out!) The tours are held every Wednesday in July and August just in time for an afternoon coffee break—at 14.30 and 15. Every tour lasts about 25 minutes and is given first in English and then in Swedish. After the tour, Bröd och Vänner will be offering a special "fika package" at a discounted price in our café.
"Swedish fika": Warhol 1968
Date: 3, 10, 17, 24 & 31 July. 7, 14, 21 & 28 August
Time: 14.30 (guided tour in English 25 min), 15 (guided tour in Swedish 25 min)
Tickets: Pick up your ticket for the guided tour at the reception before it starts. Limited numbers, first served.
Cost: Free admission to the museum and the tour. "Swedish fika" in the café at a reduced price.