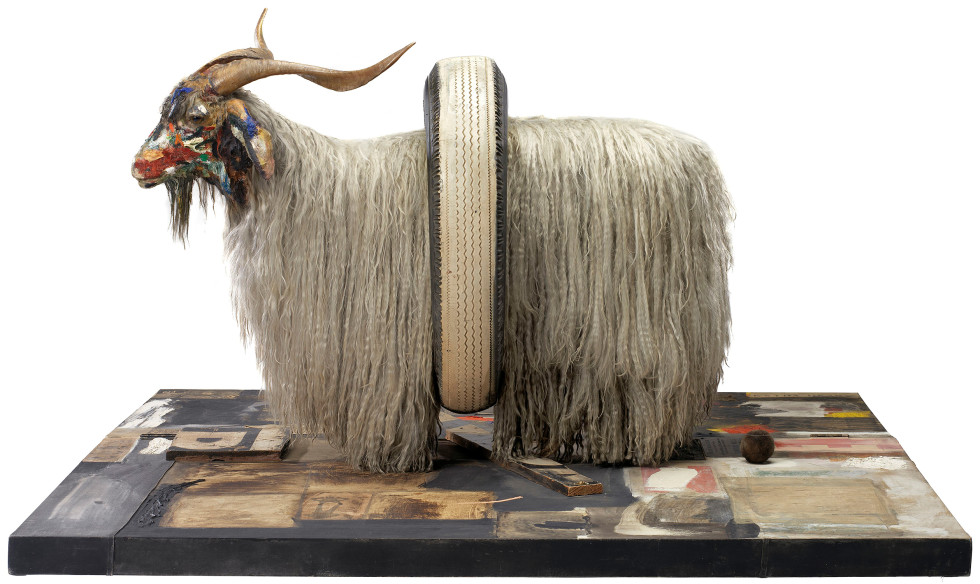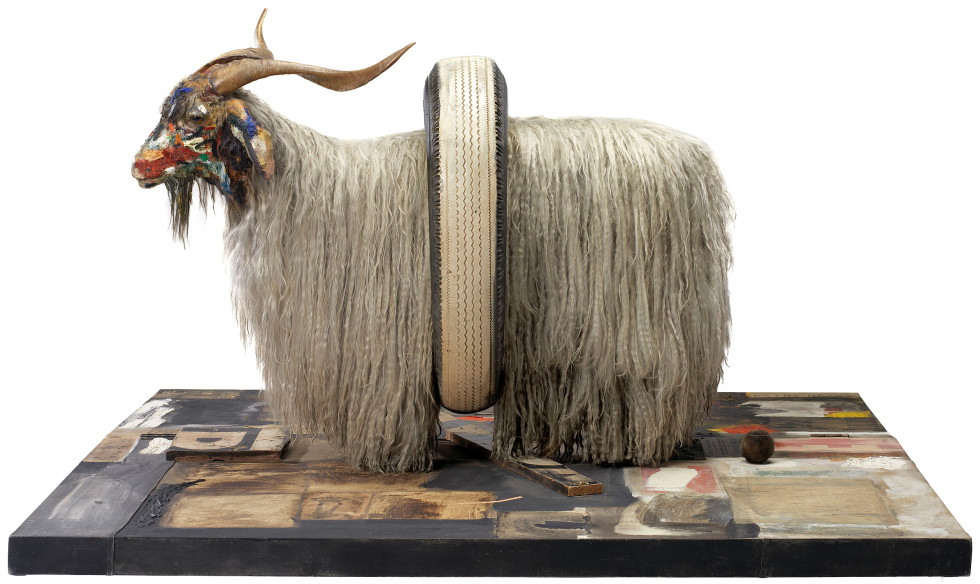 17.6 2011
Famous works from our collection
Six rooms at Moderna Museet are currently devoted to a few of the most popular and famous works from our collection. Two of the most important movements in modern art, Russian constructivism and surrealism, each have a room, since they form the core of the collection and include several key works.
Kazimir Malevich's painting Black and White. Suprematist Composition from 1915 has been hung together with Giacomo Balla's Speed of a Car + Light (1913). Alexander Rodchenko's Spatial Construction No 9. Circle in a Circle from 1920–21 casts a shadow on the wall where Liubov Popova's Space-Force Constructions (1921) and Alexandra Exter's Venezia (1915) are mounted. The middle of the room is occupied by Vladimir Tatlin's Model for a Monument to the Third International (1919/1920). The entire back wall is papered with Russian posters from the era when art, design and fashion were closely linked together.
Constructions and utopias are only a short step away from the other large room, where dreams and subconscious desires reign supreme, exemplified by Louise Bourgeois' iconic Pillar (1949), Meret Oppenheim's My Governess (1936/1967) and René Magritte's The Red Model (1935). Spatially, the room is dominated by two large works: Salvador Dalí's The Enigma of William Tell (1933), an absurdly precise and detailed panorama painting that perpetually gives rise to new interpretations, and Marcel Duchamp's The Bride Stripped Bare by her Bachelors, Even (a replica signed by Duchamp in 1961), which is sometimes described as a parable on the spectator's meeting with a work of art.
A smaller room is dedicated to a few oeuvres touching on existential issues. Francis Bacon's Double Portrait of Lucian Freud and Frank Auerbach (1964), a diptych with sharply lit bodies in claustrophobic spaces, is accompanied by Barnett Newman's painting Tertia (1964) and his bronze sculpture Here I (For Marcia) (1950). Newman deals with life's big questions in abstract form, while Eva Hesse goes further in her sculptural installation from 1965, where she gives expression to human life with simple and reduced shapes.
Two of the most well-known artists of the 20th century are Pablo Picasso and Andy Warhol. A small, separate room features a few of Picasso's more famous paintings, including Spring (1921) in which the artist harks back to his classical art training.
Andy Warhol dominates another room, with art from the 1960s, in the impersonal matter-of-fact style that expressed a new generation. Electric Chair (1967) and Ten-Foot Flowers (1967) are shown here together with the Swedish artist Öyvind Fahlström's ESSO-LSD (1967), molded plastic signs with a distinct political message. Donald Judd's Untitled (1965), the first in a long series of so-called Stacks, is an unhierarchical work in which the serial repetition has a tangibly objective sharpness.
The centrepiece of the last room is the museum's very own goat! This is one of Moderna Museet's most famous and beloved works, Monogram by Robert Rauschenberg from 1955-59. For Rauschenberg, the ordinary approach to the canvas was not enough, so by laying it on the floor and placing objects on it he created what he calls his "combines". The base here is a collage of found objects, and an angora goat is standing on the canvas with a tyre round its middle and paint applied liberally to its face. Monogram is in the company of several objets trouvés, works based on found objects. Picasso's Bottle, Glass and Violin (1912–13), an early collage with newspaper cuttings, invigorates the flat surface towards three-dimensionality. The room also features an assemblage by Niki de Saint Phalle, Jasper John's Shot (1961), whose works are also shown in the temporary exhibition commemorating Movement in Art in the adjoining corridor.
Published 17 June 2011 · Updated 4 March 2016