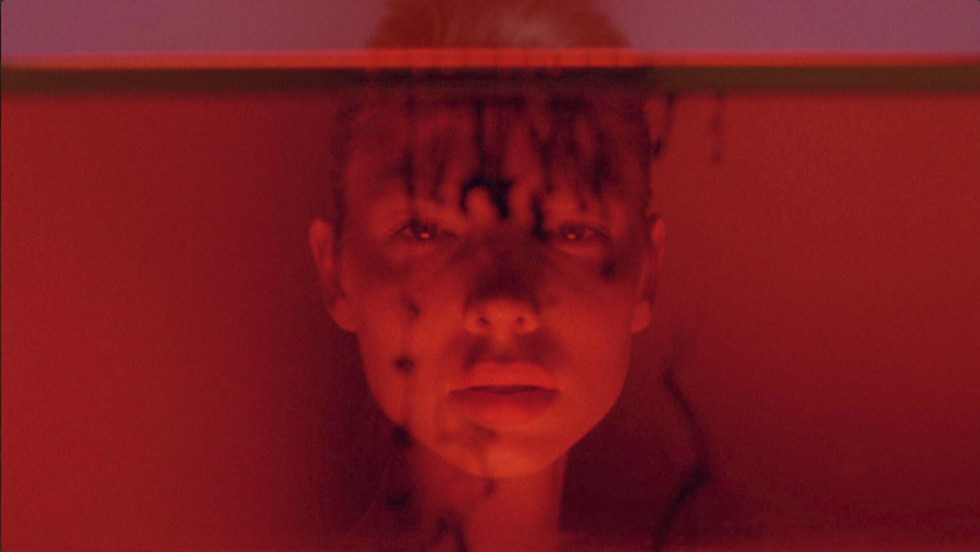 20.10 2016
Film by Ursula Mayer screening only this weekend
Ursula Mayer recently launched her new film Atom Spirit (2016), which features in the exhibition The New Human. This weekend, two of Ursula Mayer's much appreciated earlier films will be screened.
Friday 21 October 2016
At 18.30
Conversation with Ursula Mayer and Patricia MacCormack.
Saturday 22 and Sunday 23 October 2016 at 11–17
Gonda (2012) 28,05 min, loop in the Cinema, floor 2
Medea (2013) 13,44 min, loop in the Auditorium, floor 2
Gonda (2012)
This film is based on the fairly unknown drama Ideal from 1934, written by the Russian-American author Ayn Rand (1905–1982). Rand inspired leaders such as Margaret Thatcher and Ronald Reagan. Many of her ideas are manifested in today's globalized capitalism, a system plagued by recurrent financial crises, and which can be blamed for disastrous environmental consequences – but outside which it has become difficult to even imagine our existence.
Medea (2013)
Mayers film Medea takes its starting point from Pier Paolo Pasolini's Medea of 1969. The ancient legend of Medea contrasts two worlds which are no longer compatible with one another – the old archaic world of Medea and the rational modern world of Jason. Pasolini set Medea as a critique of western consumer society. Ursula Mayer has brought Pasoloni's approach up to date by casting actress JD Samson in the role of Medea, a contemporary icon of Queerness and pop culture. The filmed scenes are repeatedly interrupted by short documentary insertions, which show extracts from the current unrest in the Arab region. Authenticity and fiction thus stands in relation to one another.
Published 20 October 2016 · Updated 20 October 2016