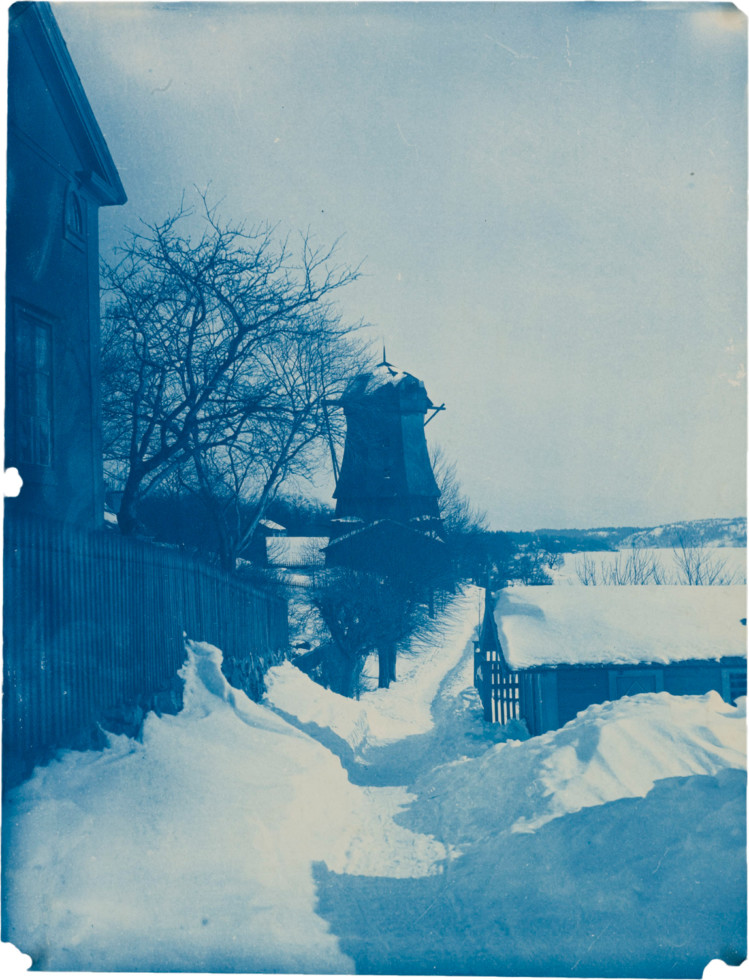 14.8 2018
Search the collection and find more
More information about, and more pictures of, the works in the Moderna Museet collection is available digitally. Thanks to our digitalisation project, you can find basic facts and images of art on our website page Search the collection. We are digitalising to share information and knowledge about Sweden's national cultural heritage: our modern art collection.
We are doing an inventory and digitalising the art collection to add basic information and images to our art database. In this way, the works are complemented with data that is easily searchable on the Search the collection page of our website.
Our action plan for various parts of the digitalisation project is developed and reviewed annually. Ongoing and completed projects are presented at the end of each year.
Our activities in 2018:
1. Additional registering of data from the acquisition records on the Prints collection
Project launch: 10 November, 2014
The Museum's older acquisitions of prints have no acquisition data or information on measurements and materials in the art database. Our work is based on data registered in the acquisitions records, including information on accession, measurements and technique/materials. These acquisitions records are physically stored at the Nationalmuseum. In 2012, we began digitalising these records, and Moderna Museet has acquired copies of these documents. When the project was first launched, data was missing for some 13,000 works.
Our focus was on the following basic information:
Acquisition, source, notes on the acquisition, means of acquisition, date of acquisition.
Link to donor, seller or "transferred"
Credit Line
Measurements
Material and Technique
Sub-projects within the project (to limit the number of objects). Both sub-projects are included in Moderna Museet's priority plan for documenting the collection photographically:
Pilot Project I: Swedish prints by women, some 1,400 works
Pilot Project II: IX Gruppen, some 365 works by Göran Nilsson, some 30 works by Karl-Erik Häggblad, some 25 works by Bengt Landin, some 35 works by Lars Lindeberg, some 30 works by Göran Nilsson, some 30 works by Alf Olsson, some 40 works by Philip von Schantz, some 70 works by Nils G. Stenqvist, some 75 works by Pär Gunnar Thelander.
2. Important international and Swedish photographers, Photography collection
Project launch: 9 April, 2018.
The works included in this project belong to the approx. 55,000 works classified as Photography that have not been registered in the inventory and are awaiting digitalisation for the database.
The work involves handling and inspecting the physical works of art, and finding the data required for cataloguing. The number of works included in the project is in the region of 4-5,000:
Swedish photographers: Carl Curman, Thure Eson, Ferdinand Flodin, Sven Järlås, Gunnar Lundh, Harald Lönnqvist, Severin Nilson, Thure Sellman, Thomas Tidholm, Edvard Welinder, Rolf Winquist.
International photographers: Cecil Beaton, Jean-Phillippe Charbonnier, Frank J Heller, I K Inha, Fritz Kempe, Martin Parr, Carlo Ponti, Henri le Secq, Todd Walker, Garry Winogrand, Würtle&Sohn.
3. Photographing the collection
Each year, Moderna Museet sets a priority plan for photographing the collection, where acquisitions made the same year or recent years are top of the list. Other top priorities are works in connection with loans to, or deposits with, external institutions or exhibitions, new registrations, academic visits, publications, research projects and symposia, or works that are frequently requested by the public.
Published 14 August 2018 · Updated 27 August 2018