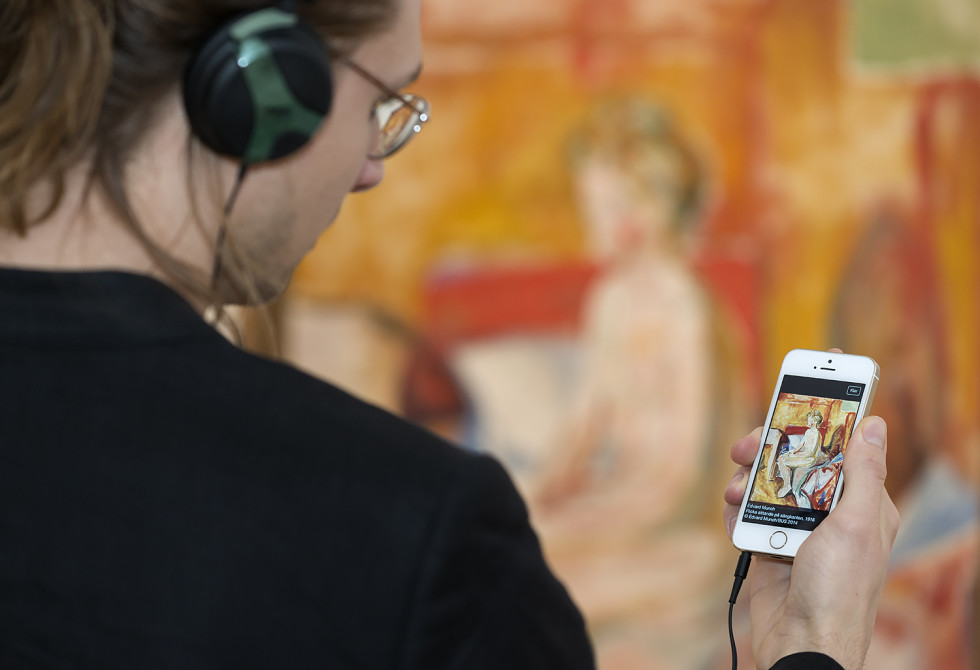 17.4 2020
The Audio Guide Archive
Listen through the entire history of modern and contemporary art. Through our Audio Guide app, you are now able to access our whole archive of 73 recordings on works from the Moderna Museet's collection.
The Audio Guide app is free of charge. With the Audio Guide you can learn more about Moderna Museet's comprehensive collection, temporary exhibitions and outdoor sculptures. The Audio Guide is available in Swedish and English.
You can find the 73 recordings as well as a film on Olafur Eliasson's "Model Room" under heading "Archive". The artworks are organised chronologically and through the archive, you will be able to encounter parts of modern and contemporary art history.
Download the Audio Guide
Moderna Museet Audio Guide in App Store
Moderna Museet Audio Guide in Google play
Published 17 April 2020 · Updated 15 February 2023