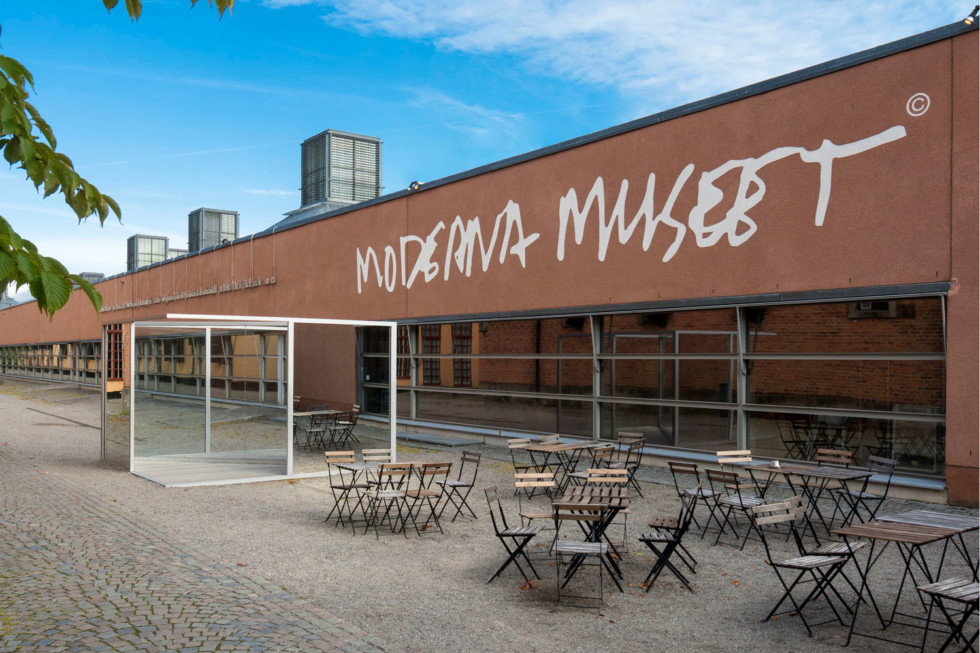 15.6 2020
Read this before your visit
Now you can once again experience art on site! Moderna Museet is adapted to the new normal. Several changes have been made, so that you can feel safe during your visit.
Due to the new covid-19 situation, we are taking measures to prevent the risk of contagion, and ask for your help.
What can you do as a visitor?
Stay at home when you feel unwell
You are welcome to visit us if you feel healthy. If you feel unwell, stay at home until you get well.
Keep the distance
We also ask all our visitors to be considerate by keeping 1,5 meters distance from one another.
Wash your hands frequently
Wash your hands often, and use hand sanitiser if you can.
What are we doing at the museum to prevent contagion?
Not too many visitors at a time
Based on the Public Health Agency's recommendations, we ensure that each visitor has around 10 square metres of space, and we are not admitting too many visitors at a time.
Making it easier to stay apart
There are floor markings to make it easier to keep your distance in the queue to the information desk, and in the shop, restaurant and café. Visitors are reminded to keep 1.5 metres apart.
No cash
We do not accept cash at Moderna Museet. Card payment is accepted for admission, tickets and purchases in the shop, restaurant and café.
More frequent cleaning
We have increased cleaning frequency to ensure a clean environment on your visit. We will clean all areas that are especially exposed to contact with hands (door handles, taps, soap dispensers, pay stations) more often. Hand sanitiser is available.
Activities for children in small groups
Activities for children will be held in small groups on sundays. Adults are welcome subject to availability. You can also join in our digital events for kids: Create like an artist
Lunch served on plates instead of buffet
In the Restaurant the lunch is served on plates instead of in the buffet. Reduced number of seats in The coffee bar.
Changed opening hours
The opening hours will be changed temporarily to 11–18 every day. Closed on Mondays. Opening hours
Published 15 June 2020 · Updated 10 September 2020