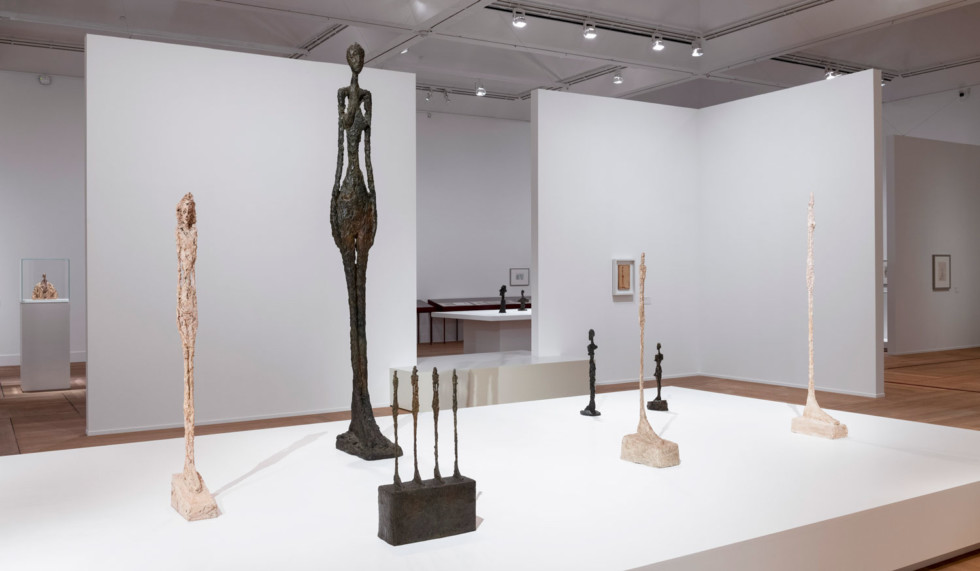 15.9 2020
Prebooked ticket required for Giacometti
All visitors need to prebook tickets to the exhibition "Giacometti – Face to Face" – this includes children and others with free admission. We have divided up the day into a number of time slots with a limited number of tickets to ensure that there will be ample room for all visitors in the exhibition. When you buy your ticket you will select a 30 minute entrance time slot. You can then remain in the exhibition for a maximum of 90 minutes.
What regulations apply to ticket purchases?
All visitors must purchase tickets in advance, that includes children and others eligible for free admission.
Please note that your ticket is not valid after the time slot. The entrance time slot is half an hour-long, then you can stay in the exhibition for a maximum of 90 minutes.
The ticket cannot be rebooked: it is not possible to change the time or date of the ticket after your purchase, lost tickets can only be replaced or refunded if you have purchased cancellation insurance.
Students must show valid student id.
Some groups are eligible for free admission. Don't forget to show a valid membership card or similar together with your ticket.
Remember to not visit the museum if you are experiencing any flu-like symptoms. If you want to be guaranteed your money back you need to purchase cancellation insurance.
The ticket is also valid for other exhibitions open on the same day. You don't need to book a time slot to these exhibitions and can visit them whenever you want during the day.
How does cancellation insurance work?
Cancellation insurance refunds a ticket that cannot be used or replaces a lost ticket
Entitles the cancellation of a ticket up to 2 hours before your entrance time. The entrance time is stated on your ticket.
Service and cancellation fee is not refunded.
The Cancellation insurance has to be added at time of ticket purchase. One cancellation insurance per purchase. If you have purchased several tickets at the same time you will be able to choose how many tickets you would like to cancel.
Cancellations are made via Ticksters customer service: phone 0771-477070 (weekdays 10-12 and 13-15) or email:  support@tickster.com. It is not possible to change the date or time of the ticket.
Published 15 September 2020 · Updated 19 October 2020