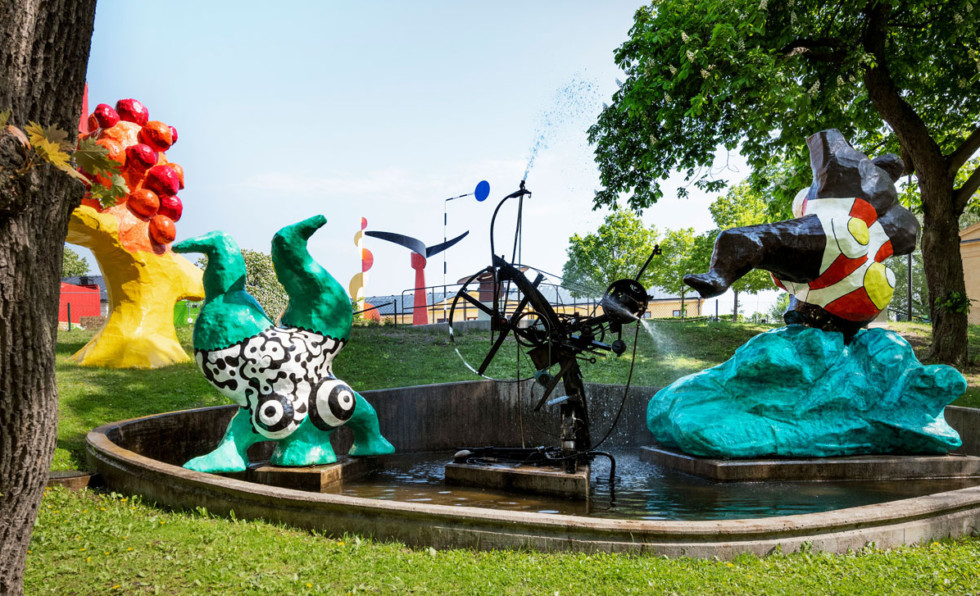 12.5 2021
Feel safe during your visit
Moderna Museet is adapted to the new normal so that you can feel safe during your visit. Due to the covid-19 situation, we are taking measures to prevent the risk of contagion, and ask for your help.
Tickets
You need tickets to temporary exhibitions. You don't need tickets to the Moderna Museet Collection.
What can you do as a visitor?
Stay at home when you feel unwell
You are welcome to visit us if you feel healthy. If you feel unwell, stay at home until you get well.
Wash your hands frequently
Wash your hands often, and use hand sanitiser if you can.
What are we doing at the museum to prevent contagion?
Lunch served on plates instead of buffet
In the Restaurant the lunch is served on plates instead of in the buffet. Reduced number of seats in The coffee bar.
More frequent cleaning
We have increased cleaning frequency to ensure a clean environment on your visit. We will clean all areas that are especially exposed to contact with hands (door handles, taps, soap dispensers, pay stations) more often. Hand sanitiser is available.
Published 12 May 2021 · Updated 29 September 2021