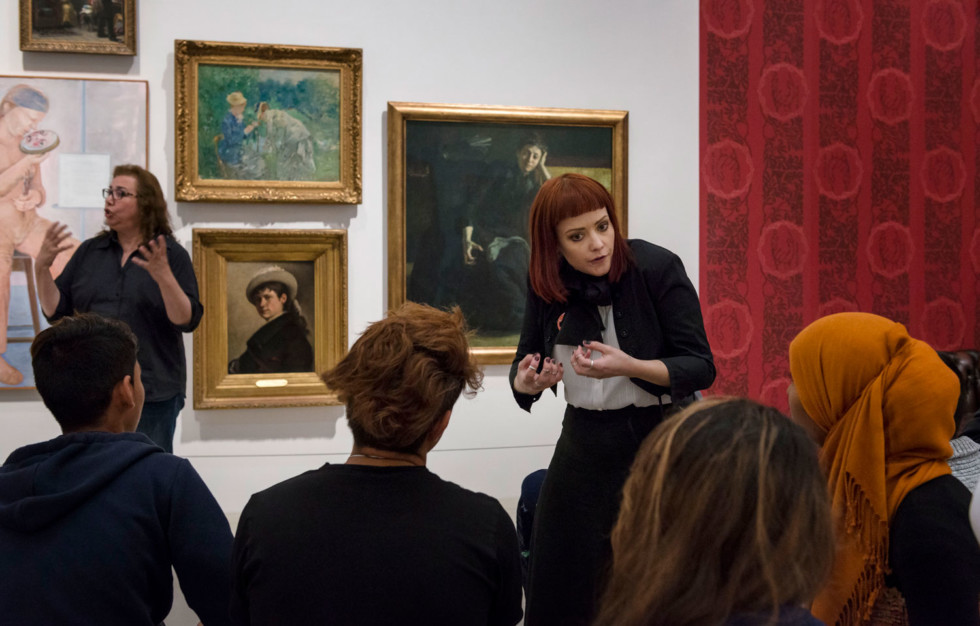 Guided art tours
Stockholm
Learn more about art! Join a tour as one of our dedicated guides talk about the art and the artists. Here you find information on all of our guided tours, from themed tours to tours for visually impaired. Welcome!
Guided tours and events at the museum are cancelled for the time being. Instead, we offer guided tours online: Sofa tours
A guided tour is about 30-45 minutes long and is held by a guide who leads the group through the exhibition and talks about the artists and the artworks. There are guided tours of the art in the museum everyday led by one of our knowledgeable guides. Tours are held in a variety of languages and most of them are free. You don't have to register in advance. You find dates, times, themes and languages in the calendar.
Book a guided tour for your own group of students, friends, colleagues or club, when it suits you! Read more: Book a guided tour
Welcome!
Calendar events

The Outdoor Collection
In Swedish

The Outdoor Collection
In French

The Outdoor Collection
In Swedish

The Outdoor Collection
In Swedish

The Outdoor Collection
In Spanish

The Outdoor Collection
In Swedish

The Outdoor Collection
In Swedish

The Outdoor Collection
In French

The Outdoor Collection
In Swedish