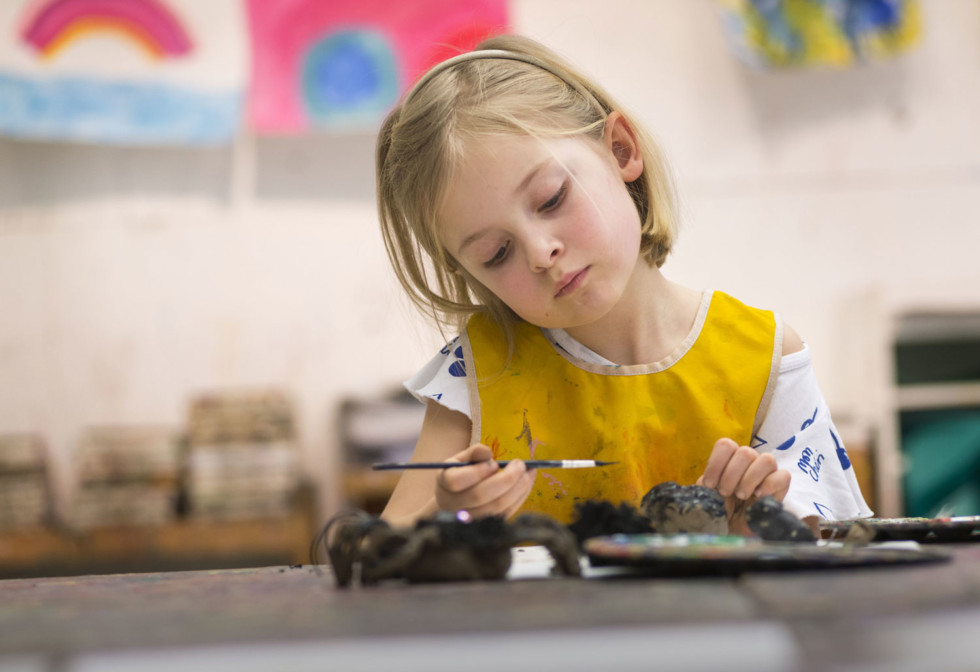 Holiday event: Art et Liberté
26.6 2018 – 11.8 2018
Stockholm
During the summer holiday, all kids from age 4 are welcome to our holiday activities at the Museum. Activities start with a tour of the exhibition Art et Liberté: Rupture, War and Surrealism in Egypt (1938–1948), followed by a session in the workshop where we work with charcoal, red crayons, graphite pens and paper in the surrealist spirit.
"Art is like a lucky bag, whose silver paper and artificial flowers hide a bomb that explodes in the hand of the public" is a statement by the artist Eric De Nemes, who is represented in the exhibition.
Art et Liberté: Rupture, War and Surrealism in Egypt (1938–1948) is the first comprehensive museum exhibition about Art et Liberté, a surrealist collective of artists and writers working in Cairo. At the dawn of the Second World War and during Egypt's colonial rule by the British Empire, Art et Liberté was globally engaged in resistance against fascism, nationalism and colonialism.
Read more about the exhibition: Art et Liberté
Holiday event: Art et Liberté
Date: 26 June–11 August 2018
Place: We meet outside the exhibition on floor 2.
Age: From 4 and up, in the company of an adult.
Ticket: Tickets for holiday activities are available at the admission desk the same day. No pre-booking.
Price: Children have free admission and can bring one adult for free to the holiday activities.
Images