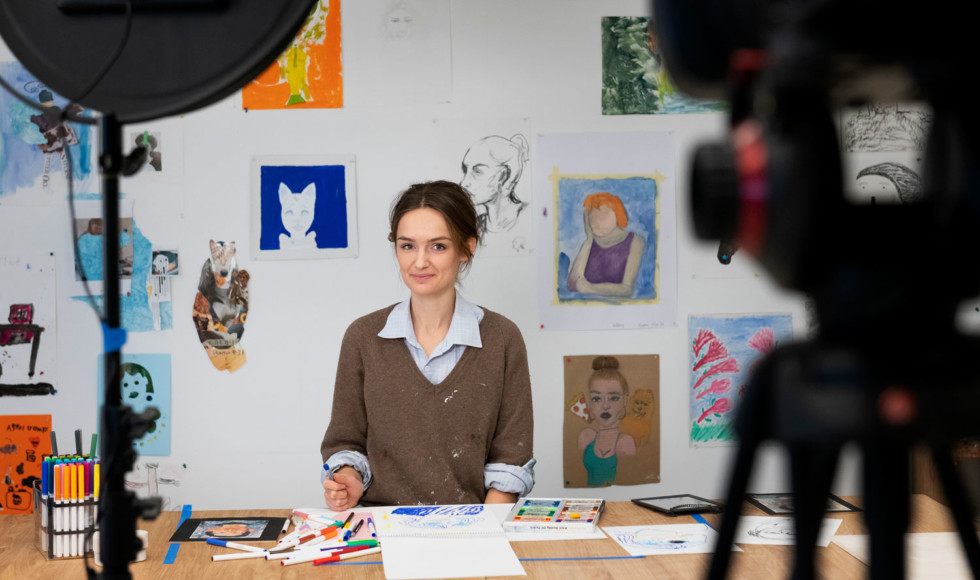 Holiday event: Painting
LIVE-STREAMED WORKSHOP
3.3 – 5.3 2021
Together with the art educator Rebecka Stone, we paint like the artists in the Moderna Museet collection. Three workshops are dedicated to a few of the Museum's most popular works, and we try different painting techniques. During these creative workshops, live-streamed straight from Moderna Museet, you can chat to Rebecka and everyone who is watching.
We will look at different works of art and then paint together with Rebecka. The result will be very different depending on how you paint and what colours and styles you use. It's fun to explore and discover the many possibilities!
LET'S PAINT WITH INSPIRATION FROM THE COLLECTION
A live-streamed creative workshop on Facebook
Dates:
3 March 2021: Self-portraits
4 March 2021:  Outside your window
5 March 2021:  My favourite animal
Time: at 14.00
Duration: Approximately 20 minutes
Language: In Swedish
Age: For all ages
Watch the live-stream on the museum's Facebook page: Moderna Museet
3 March 2021: Self-portraits
You need: Pencils, rubber, drawing paper, pastels, crayons or felt-tip pens, a mirror.
Make a self-portrait inspired by Sigrid Hjertén and Ragnar Sandberg. Their paintings are like selfies, even though they were made long ago. Both artists made bright pictures, and were very free in their use of colour.
Together, we study ourselves in the mirror and then play with colour. What shape is your chin? How big is your forehead in relation to your chin? Is your neck broader than your forehead? Before you start, think about what to wear for your self-portrait. The colour of your clothes affects the result. You can also paint your clothes in an imaginary colour. If you like yellow, give yourself yellow clothes in the portrait. Maybe you want a red scarf, or a pair of beautiful earrings, a necklace, a hat or a beanie.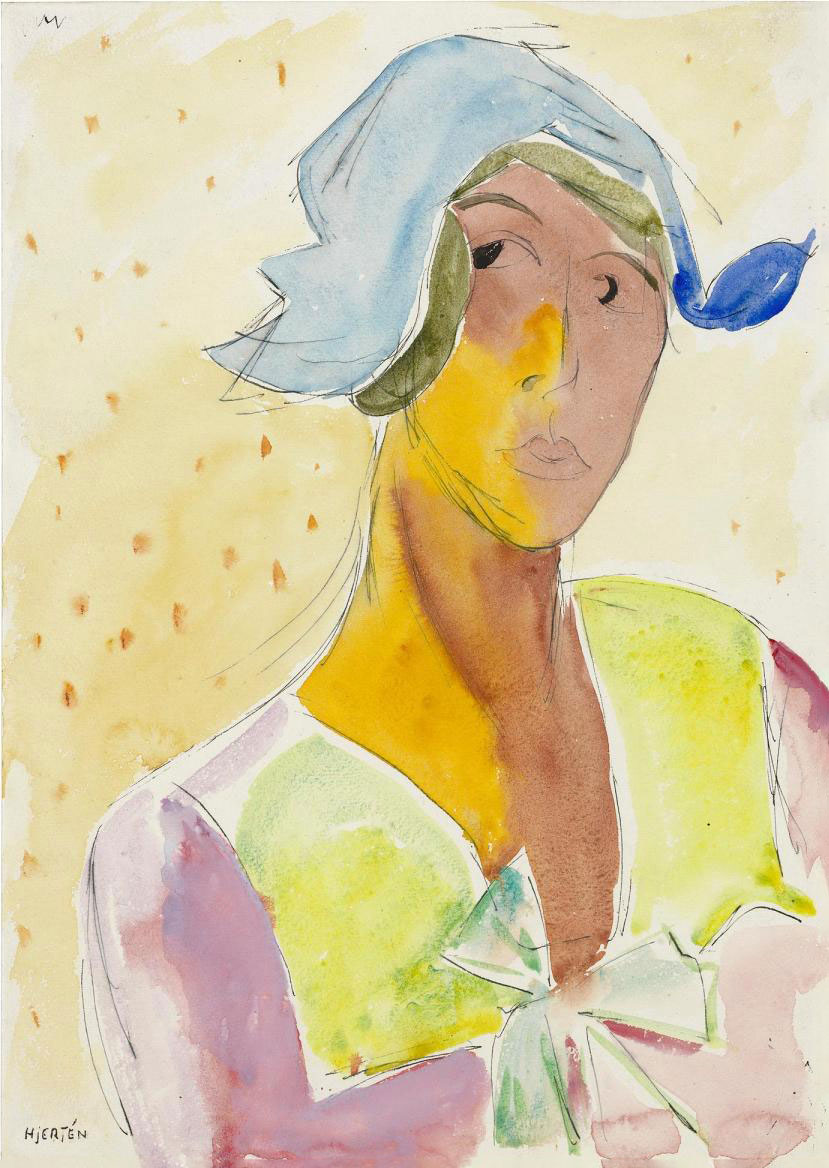 4 March 2021:  Outside your window
You need: Paint brushes, paper, watercolours, something to put your paper on and a jar of water.
We look out the window and paint the view, inspired by Sigrid Hjertén. Hjertén had a studio at Slussen in Stockholm. From her window, she could see buildings, boats, people and other things that she painted in all sorts of colours.
Now, we will look out through our windows and paint what we see. Maybe a tree, a street, or a lamppost. What colour is the sky? Are there any people? Use colours to describe how you feel!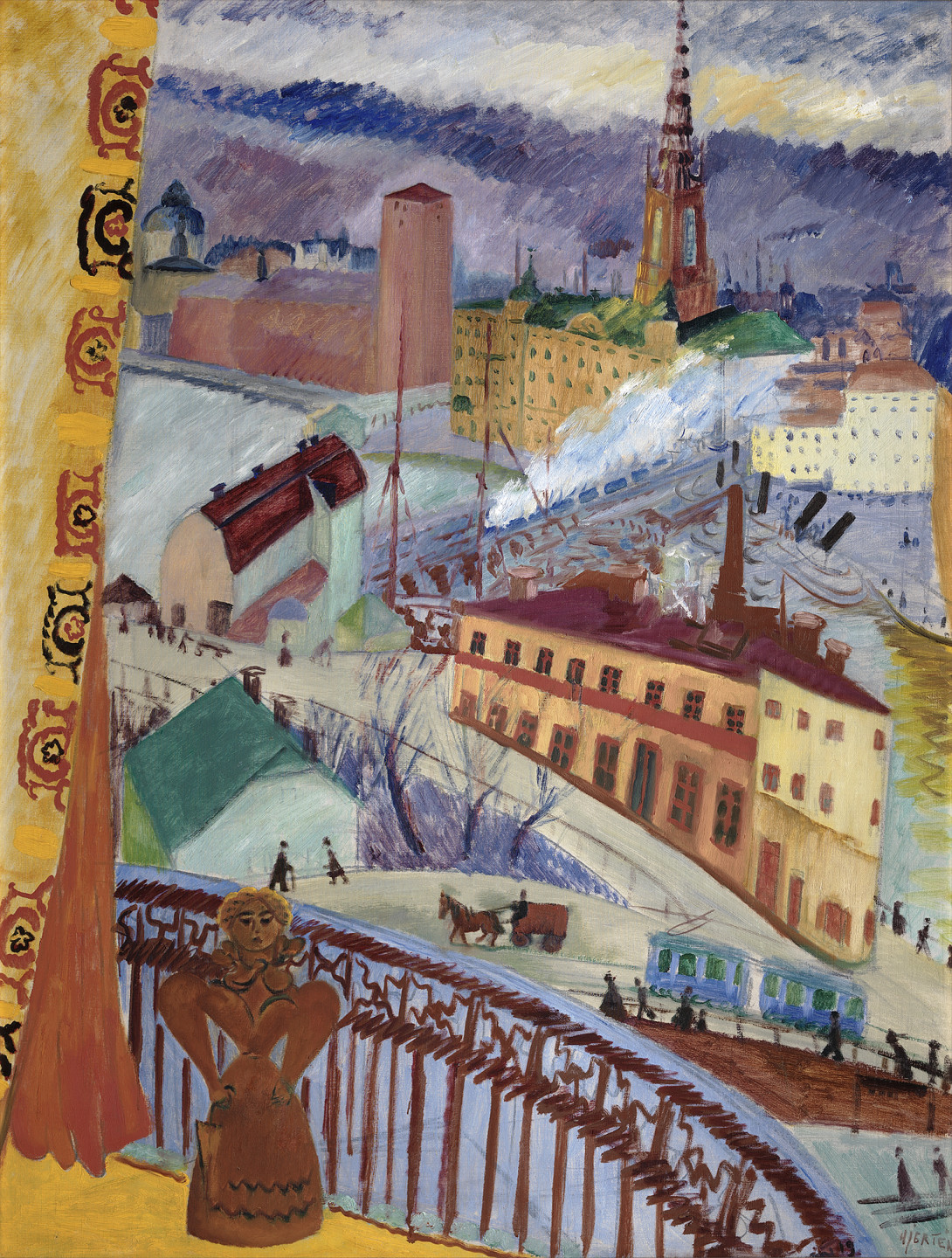 5 March 2021:  My favourite animal
You need: Paper, pencil, rubber, smartphone camera, felt-tip pens or watercolours.
Paint a picture of yourself with your favourite animal, inspired by Marc Chagall. Where Chagall grew up, the streets were full of people and animals. He painted a man with a goat. They seem to like each other, and both of them have beards.
Together, we will paint ourselves with our favourite animal. It can be a pet, a cuddly toy, or a fantasy creature. It's hard to get animals to sit still so you can draw them – so you could ask someone to take a picture of you with your animal. Or maybe you already have a photo of you and your pet? You can also paint from your imagination. You know sort of what you and your animal look like.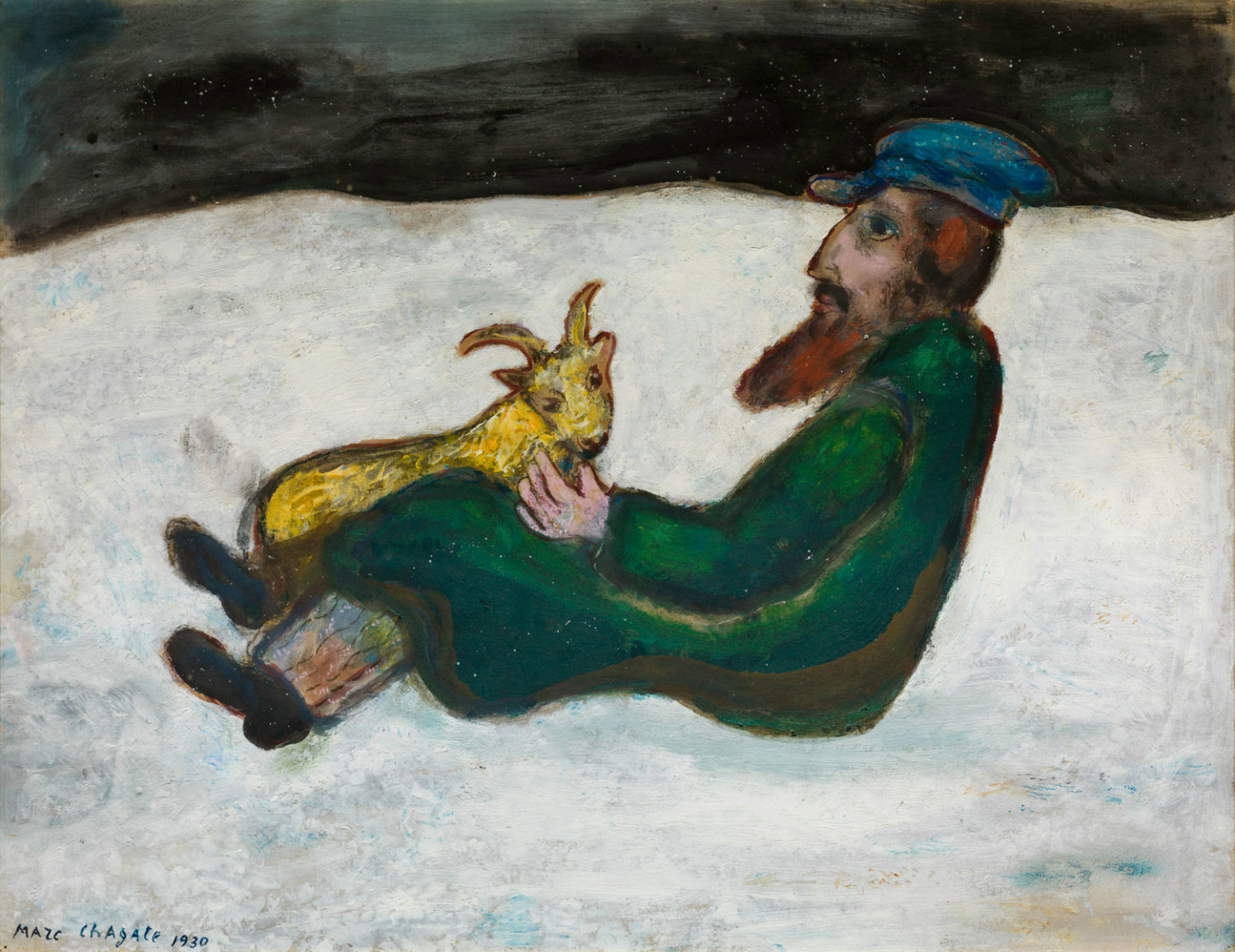 Calendar events

Holiday event: Painting
In Swedish

Holiday event: Painting
In Swedish