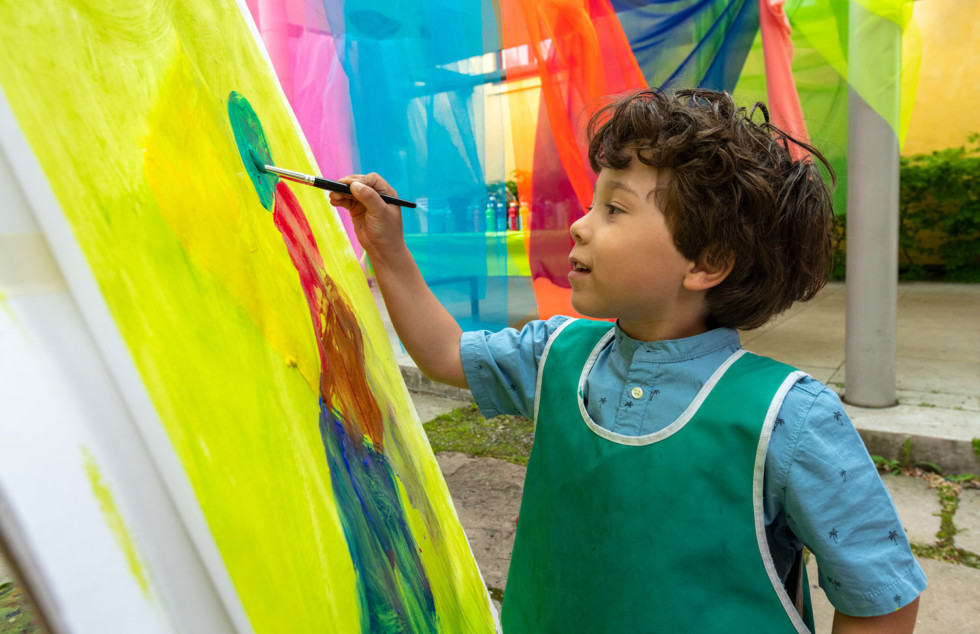 Summer at Moderna Museet
29.6 2021 – 15.8 2021
Stockholm
Explore art, poetry and fables at Skeppsholmen this summer! We offer many different outdoor activities for kids and adults of all ages. Enjoy the beautiful island and create your own paintings, poems and drawings, with inspiration from the Moderna Museet collection, the outdoor sculptures and the artist Lynette Yiadome-Boakye.
Outdoor easel painting!
Holiday activities, drop-in workshop from age 4
Dates: 29 June–15 August 2021
Time: at 12 noon–16.00
Place: outside the main entrance of Moderna Museet. A on the map
Age: from age 4.
Tickets: no tickets required, just collect an easel with instructions. Limited availability. No booking.
Price: free admission
Come to the main entrance and talk to our art educator. Borrow an easel and paints and off you go to paint out in the open. You can find inspiration in the Moderna Museet collection or in our temporary exhibitions. Perhaps you want to paint a portrait or something from your own imagination? Choose whatever feels exciting!
Easel painting is fun and also gives you opportunities to explore paints that drip. And step back and look at your painting from a distance while you work. This gives you a new perspective on your picture. We prime our sheet of paper and then sketch on it with paint. Then, it's time to explore the universe of colour to your heart's content. When the painting is done, you can take a photo of it and tag it with #verkstanmodernamuseet to take part in our summer exhibition on Instagram.
Welcome!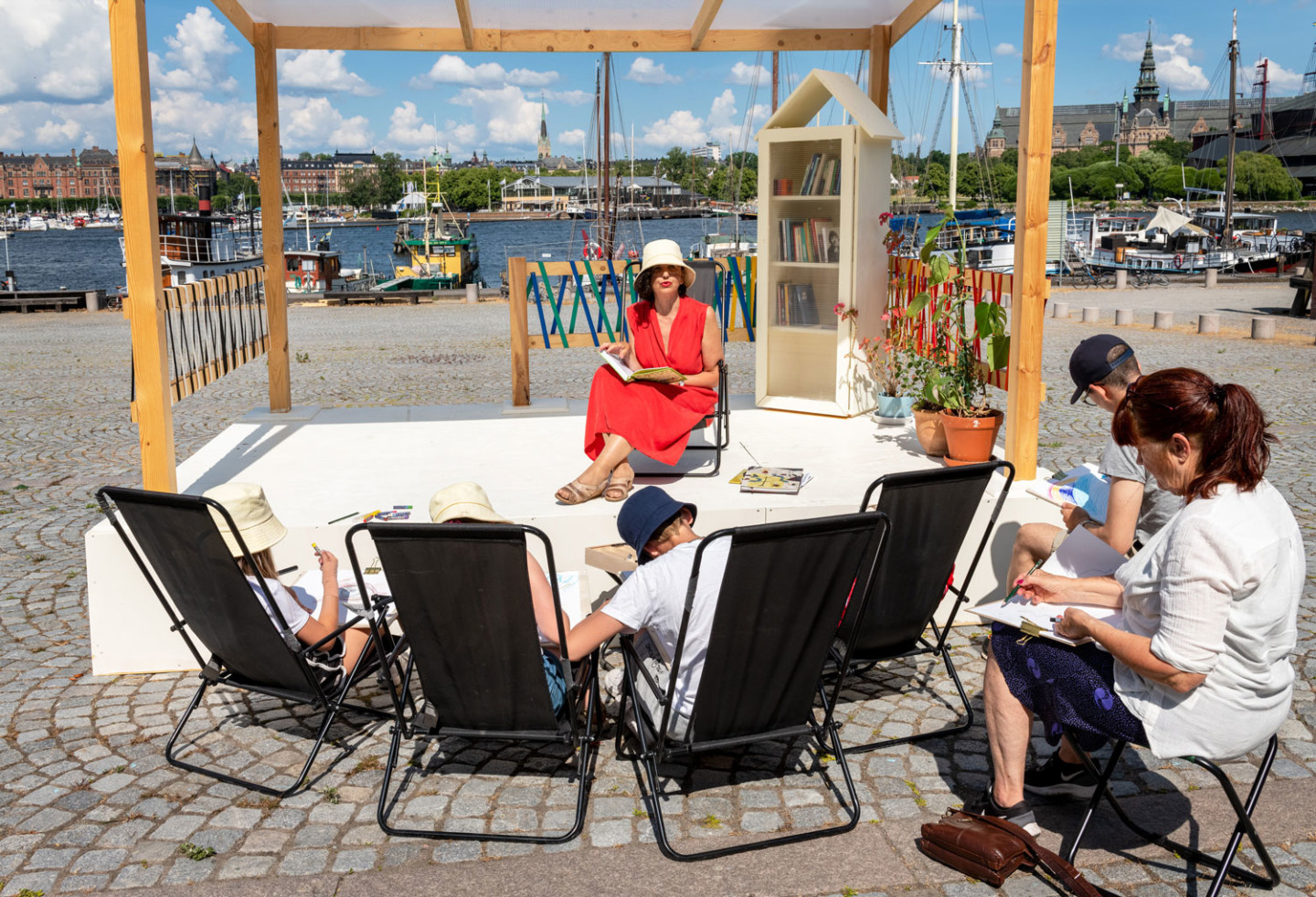 The Stage
Outdoor activities inspired by the exhibition "Lynette Yiadom-Boakye: Fly in League with the Night".
Come and explore poetry, fables and create art with oil pastels. Behind the Museum, near Per Kirkeby's brick sculpture, is a special place for creating outdoor art. There is also an inspiration library, featuring poetry and literature and tips on how to write your own poems and prose.
Dates: Tuesdays–Sundays, 3 July–15 August
Time: drop-in at 12 noon–16.00
Place: pick up a land art kit outside the main entrance of Moderna Museet. B on the map
Age: 2–12
Price: free admission. No ticket needed. No booking required.
Activities are subject to the weather, as we will be working outdoors.
Story time and drawing for kids and adults
Thursdays and Fridays, 8–30 July (8 July, 9 July, 15 July, 16 July, 22 July, 23 July, 29 July, 30 July)
Time: at 13.00–14.00
Place: the stage
No booking required
One of our art educators will read from a book while visitors draw and create their own imaginary figures and characters.
Creative writing workshop
Wednesdasys and Fridays, 6–23 July (7 July, 9 July, 14 July, 16 July, 21 July, 23 July)
Time: at 15.00–16.00
Place: the stage
Age: 0–99
No booking required
How do you write a poem? We look at art for inspiration, exercises, paper and pens are available on site. No previous experience required.