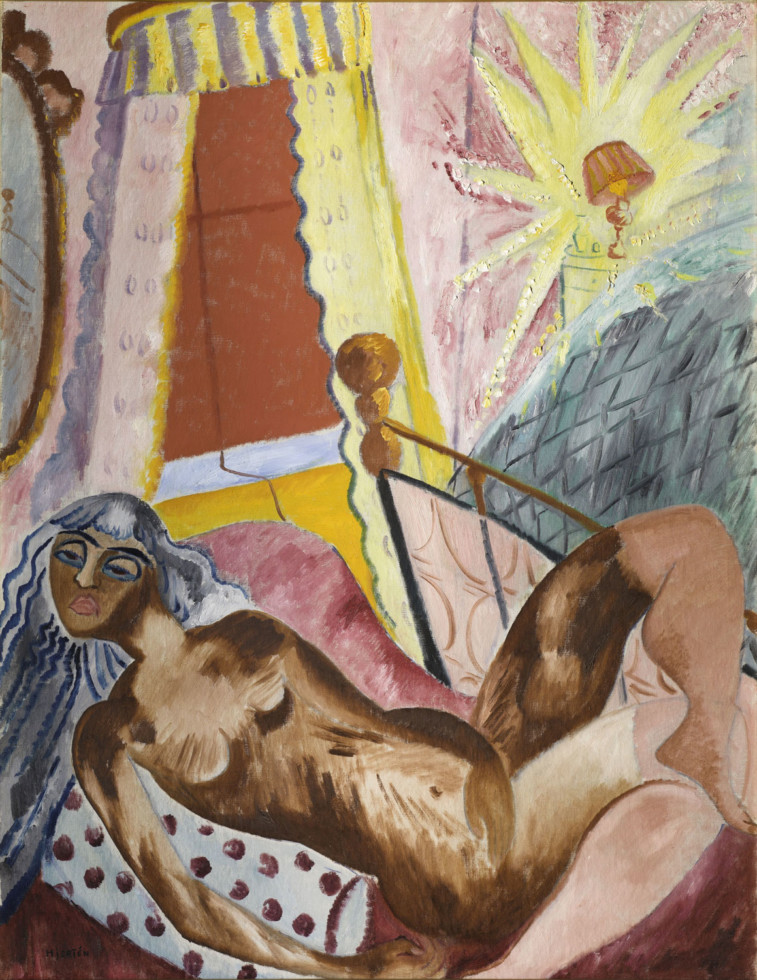 Sigrid Hjertén is one of the key figures in the story of the breakthrough of modernism in Sweden. Her works continue to fascinate new generations of art viewers. Early in her career, her expressionist paintings encountered strong criticism. There was a high price to pay for breaking against traditional art values, and the paintings by Hjertén and her colleagues were called "works of madness". Her way of combining an ultra-modern palette with psychologically complex subjects is still regarded as innovative.
When Sigrid Hjertén travelled to Paris in 1909 to paint at Henri Matisse's academy, she had already completed studies in textile art. Her international debut came at an exhibition in 1915 at Herwarth Walden's radical gallery in Berlin, where Sigrid Hjertén's rather daring colour scheme was much-admired by the German expressionists. Soon her self-portrait adorned the cover of the legendary magazine Der Sturm.
Can the story of Sigrid Hjertén's art be told without telling the story of her life? Like many women artists, Sigrid Hjertén fought hard to cope with her different roles – as a mother, a wife and a professional – and a modernist. Recognition from the broader public did not come at once. When her first solo exhibition opened in 1936, she had already been for some time in a mental institution and was too ill to attend the opening.