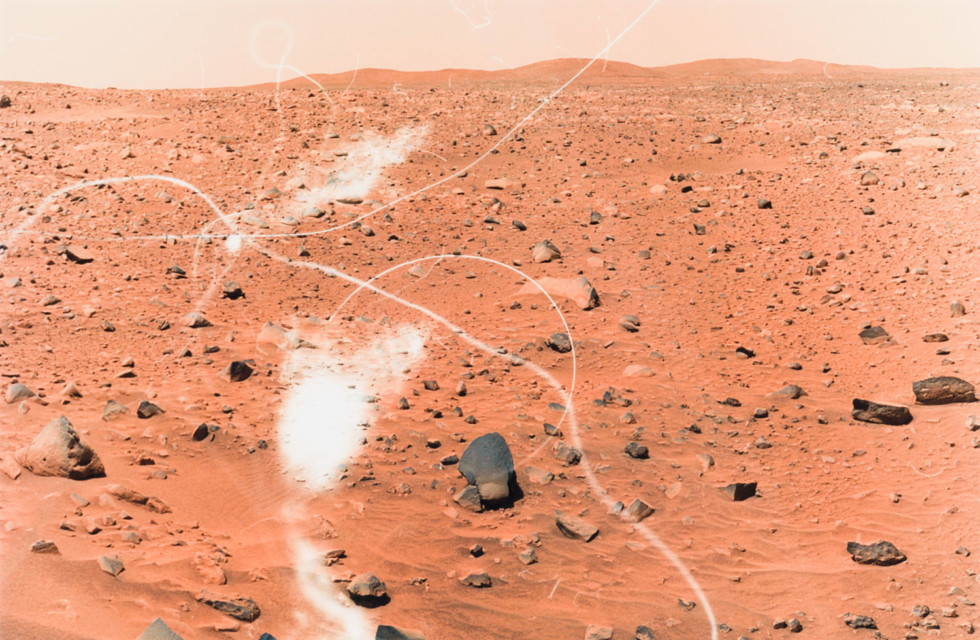 A Handful of Dust
From the cosmic to the domestic
15.9 2018 – 17.2 2019
Stockholm
Traverse the history of the 20th century, trace a visual journey through the imagery of dust from aerial reconnaissance, wartime destruction and natural disasters to urban decay, domestic dirt and forensics. See works by more than 30 artists and photographers, including Marcel Duchamp, Walker Evans, Robert Filliou, Mona Kuhn, Man Ray, Gerhard Richter, Sophie Ristelhueber, Aaron Siskind, Eva Stenram, Shomei Tomatsu, Jeff Wall and Nick Waplington.
In addition to artworks and photographs, you can see material from magazine spreads, press cuttings, postcards and film clips. A Handful of Dust takes as its starting point a photograph by American artist Man Ray.
A photograph of an artwork
Man Ray's photograph, the starting point of the exhibition, documented the artist Marcel Duchamp's famous work "The Bride Stripped Bare by Her Bachelors, Even" (1915–23), deliberately left to gather dust in his New York studio. Two years later, the image was published in André Breton's journal Littérature and captioned as a view from an aeroplane by Man Ray. The photograph went on to appear in various journals, books and magazines, cropped and contextualised differently each time. In the mid-1960s, the work was formally titled "Élevage de poussière", or "Dust Breeding" (1920).
Touring exhibition with illustrated catalogue
The exhibition is accompanied by a catalogue with more than 150 photographs and an essay by the author and exhibition curator, David Campany. A Handful of Dust is a touring exhibition that was last featured at the Whitechapel Gallery in London in the summer of 2017.