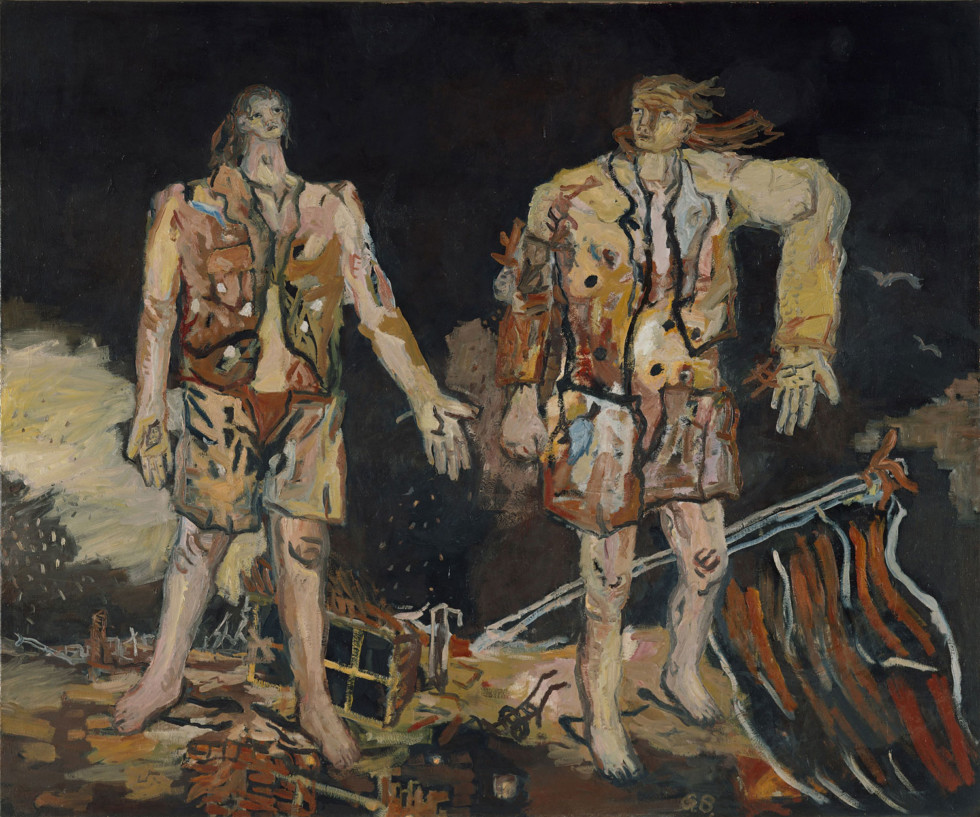 Male bodies, fascism, and fantasies
Discussion
19.2 2017
Welcome to a discussion about the authoritarian manhood, war as bodily experience, fascism, the male body and male fantasies, with Cecilia Sjöholm, professor of aesthetics, and the sociologist and author Klaus Theweleit. The event will take place in the exhibition Georg Baselitz: Heroes, and also marks the end of the exhibition period.
Date: Sunday 19 February 2017
Time: At 14–15
Place: In the exhibition Georg Baselitz: The Heroes
Price: Free Admission. No pre-booking.
Language: English
Baselitz was only 27 in 1965-66 when he created the series of paintings that became known as Heroes and New Types. Here, we meet male figures whose bodies and souls seem as ragged and torn as their uniforms. The artist, born 1938, explains that his paintings originated in a German experience. He grew up in an era where the landscape and people had been destroyed and society had collapsed.
Klaus Theweleit. In 1977, the German sociologist and author Klaus Theweleit published his book Männerphantasien (Male Fantasies, 1995). In two volumes, he explores fascist masculinity as portrayed in novels, letters and autobiographies by a number of men who belonged to the German Freikorps, German volunteer units just after the First World War that used brutal methods to protect the German people against contemporary communist influences. Based on sociological, psychological and literary studies, he describes, in an associative and personal manner, how young Germans were trained to become soldiers. His focus is on the bodily experiences of these soldiers, and their sadistic fantasies. Their ideal was the invincible warrior; an invulnerable body.
Cecilia Sjöholm, professor of aesthetics at Södertörn Unversity, has studied the fascist personality, for instance in the book Ensam och pervers (co-written with Sara Arrhenius, 1995), a historical study of how perversion is expressed in art, literature and popular culture. In the book, she looks at the armoured male body, and includes Theweleit's description of the fascist soldier's psyche: a self that believes itself to be under threat and needs the protection of an armoured body surface. Cecilia Sjöholm links the hard male bodies to more contemporary heroes, such as the Terminator and Robocop.
In association with Goethe – Institut Schweden.