Music and art in the Garden
17.8 – 20.8 2017
Stockholm
See Frida Hyvönen, Jens Lekman and Eva Dahlgren on stage in the Garden this summer. Together with ArkDes and Moderna Museet, Luger presents three separate evening outdoor concerts in the Garden.
The first one, on 17 August, features Frida Hyvönen. Next is Jens Lekman, on 19 August. And we finish off with Eva Dahlgren on 20 August.
The Garden Stage is a partnership between Stockholm Music & Arts/Luger, Moderna Museet and ArkDes, inviting the public to intimate outdoor summer concerts with some of Sweden's most prominent music artists, in our leafy garden on Skeppsholmen in the centre of Stockholm.
Programme summer 2017
Thursday 17 August
At 18.00 Guided tour outdoor sculptures
At 19.00 Concert Frida Hyvönen
Buy ticket
Saturday 19 August
At 18.00 Guided tour outdoor sculptures
At 19.00 Jens Lekman
Buy ticket
Sunday 20 August
At 18.00 Guided tour outdoor sculptures
At 19.30 Eva Dahlgren
Buy ticket
Café Blom serves food and drinks in the garden during the evenings.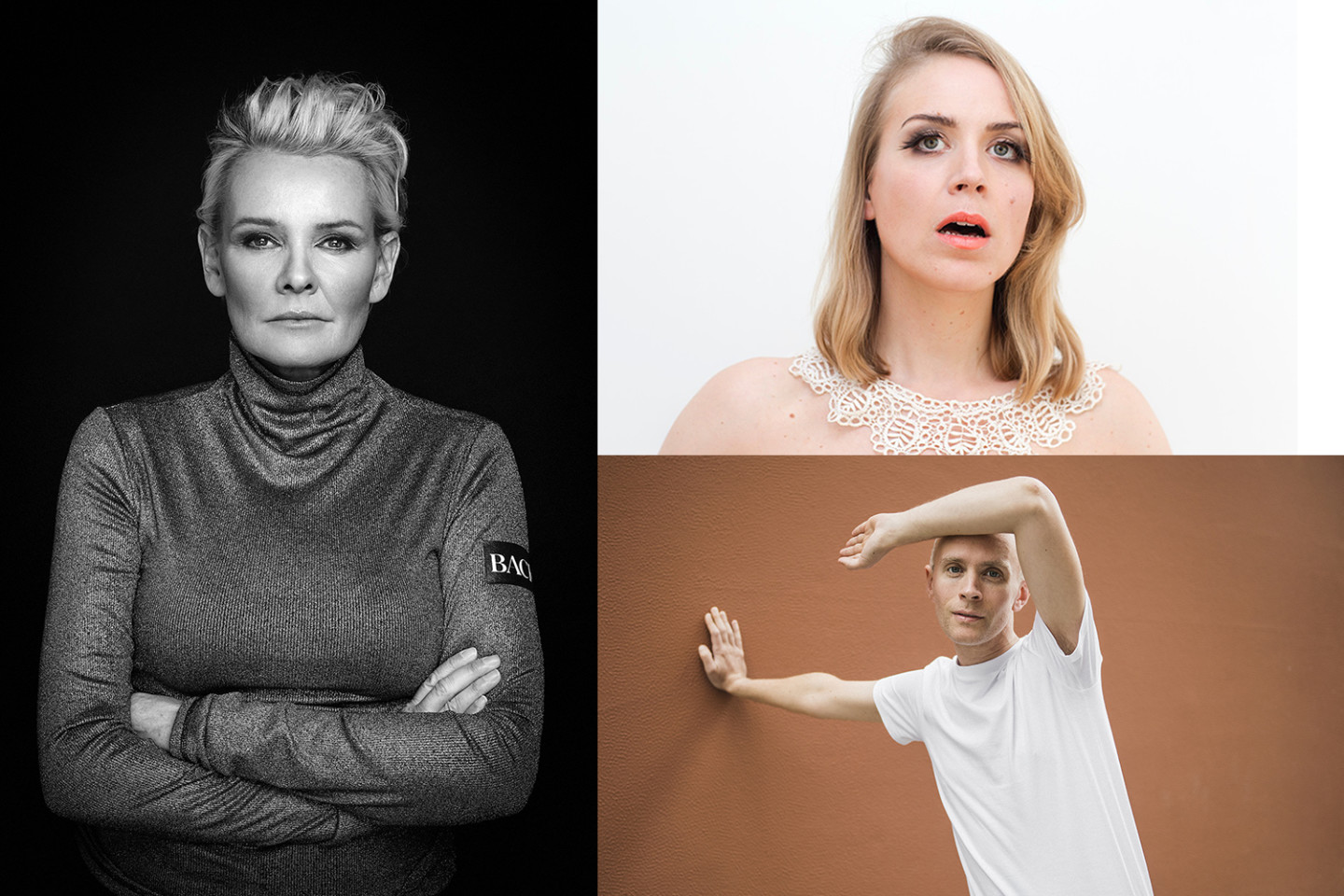 Frida Hyvönen
Frida Hyvönen had made five albums in English, ranging from piano ballads to danceable pop. After a decade singing in English, she released the album "Kvinnor och barn" ("Women and children") last autumn, in her native Swedish.
Frida Hyvönen was recognised both as Composer of the Year and Lyrics Composer of the Year at the Grammis Awards 2016, the Swedish equivalent of the Grammy Awards.
Hyvönen's comprehensive Sweden tour this spring has been described as a fantastic yet heart-wrenching experience.
Jens Lekman
Jens Lekman is one of Sweden's foremost storytellers. His narratives deal with everyday, straightforward subjects, conveying emotions and life stories in his own singular style.
Since his debut in 2004, Lekman has released three more albums, always keeping his hold on the public with singles, collaborations and EPs. Lekman released a new tune every week throughout 2015. This was no mean feat, and at the end of the year he had delivered 52 colourful snapshots of supreme quality.
His latest album, "Life Will See You Now", was unanimously celebrated by critics as Lekman's most perfect and received sky-high ratings all over the World.
Eva Dahlgren
Continuously searching and experimenting throughout the 1980s, Eva Dahlgren peaked commercially with her album "En blekt blondins hjärta" ("The heart of a peroxide blonde") in 1991. Nine Grammis Awards and three Rockbjörnen prizes make her one of the most lauded musicians in Sweden ever.
After a nine-year hiatus, she returned in 2016 with the gorgeous album "Jag sjunger ljuset" ("I sing the light"), which was partly recorded in New York and rated 4 out of 5 in Aftonbladet, DN and Di Weekend.
Art
Every evening at 18.00, before the concerts start, you have the opportunity to learn more about the artworks in the garden.
Helena Åberg and Nina Blom Bussoli, from Moderna Museet, talk about works by Pablo Picasso, Eric Dietmann and Beth Laurin.
We gather at the sculptures Luncheon on the Grass by Pablo Picasso at 18.00.
Welcome!