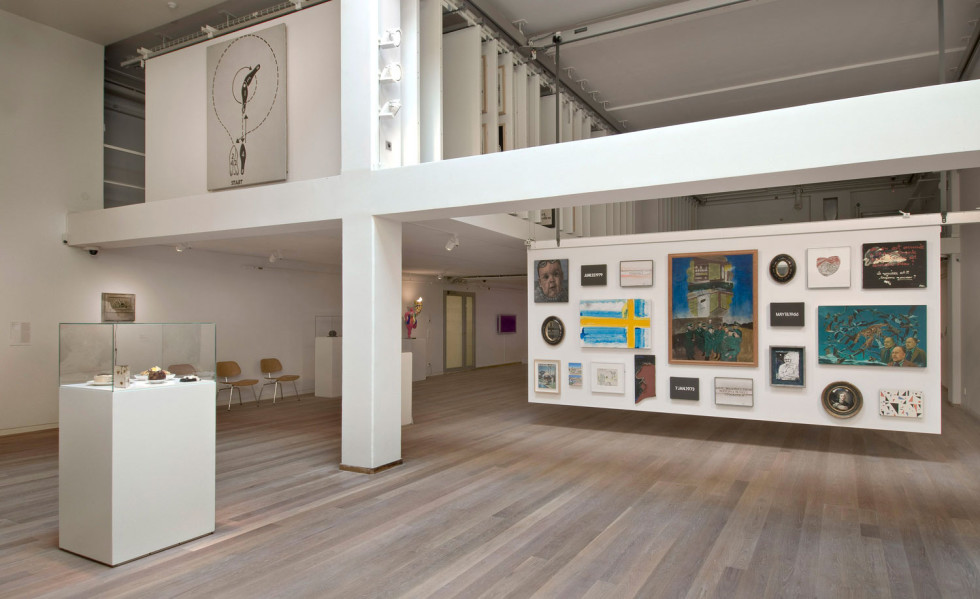 The Pontus Hultén Study Gallery
The Pontus Hultén Study Gallery is a venue for all sorts of events and activities. It is used for seminars, visiting researchers, happenings, discussions and events.
The Study Gallery opening hours
Tuesday 10–20
Wednesday 10–18
Thursday closed for the public, only open for booked research visits
Friday 10–20
Saturday 11–17
Sunday 11–17
Monday closed
Please contact the booking for display of screens: bokavisning@modernamuseet.se
The Study Gallery hosts smaller exhibitions and works donated to the museum
When the Study Gallery is open you can view a selection of the works of art that were donated to Moderna Museet in 2005 by its first director, Pontus Hultén, along with other selected works donated to the museum. The objects are mounted on screens in a system that Hultén commissioned the Italian architect Renzo Piano to design. The Study Gallery also hosts smaller exhibitions of archive material and objects from the collection.
The Study Gallery is open for research
Moderna Museet's assignment includes conducting research, promoting understanding and interest in the field of modern and contemporary art, and the scholarly processing of the Museum's collection. Researchers are welcome on Thursdays.

Film about the Pontus Hultén Study Gallery
Published 9 October 2015 · Updated 27 November 2018