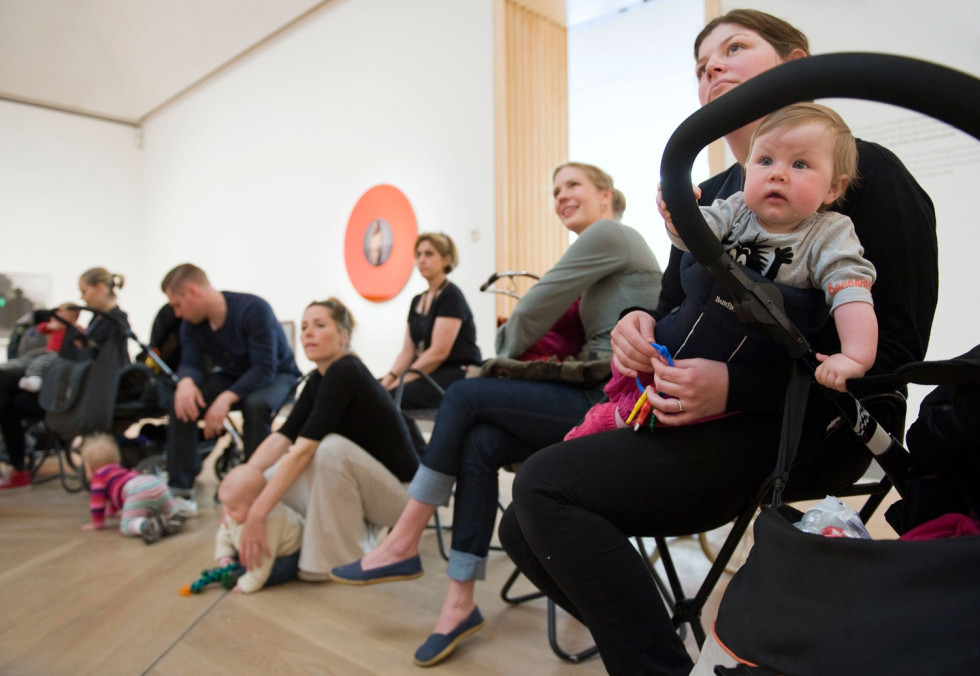 Baby tour for adults with kids 0-15 months
Guided tours at a slow pace for adults with infants aged 0–15 months. Tour the galleries and paint with your baby in the Workshop.
Tickets
Tickets are available at the information desk the same day. Limited availability. No pre-booking. In Swedish only.
Book a baby tour for a group!
Baby tour, 1 hour, up to 10 adults and 10 babies people/group, price: 920 SEK
Baby tour & workshop, 2 hours, up to 10 adults and 10 babies/group, price: 1920 SEK
Contact the booking
bokavisning@modernamuseet.se
Phone: +46 8 5202 3501
Booking is open Tuesday–Friday 10–12
Published 6 November 2015 · Updated 13 January 2017