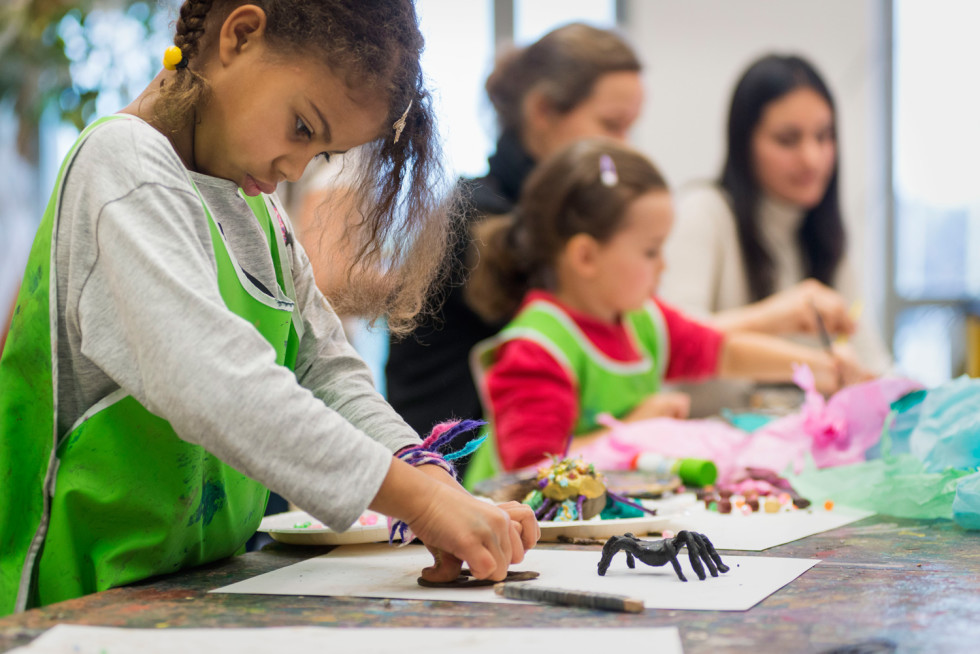 All children from 4 and upwards are welcome to the Workshop for activities during school holiday periods. We always start with a tour of the art in the Museum (in Swedish), followed by a Workshop session based on the current theme. Welcome!
Holiday event: Louise Nevelson
We look at the Louise Nevelson exhibition. In the Workshop, we make painted wood reliefs.
Dates: 31 October–4 November 2017
Time: at 12–16
Place: We meet outside the exhibition on floor 4
Age: From 4 and up, in the company of an adult
Ticket: Tickets for holiday activities are available at the admission desk the same day.
Price: Free admission
Holiday event: Manipulate the World
We look at the exhibition Manipulate the World, followed by a session in the Workshop.
Dates: 26–30 December 2017, 2–6 January 2018
Time: at 12–16
Place: We meet outside the exhibition on floor 4
Age: From 4 and up, in the company of an adult
Ticket: Tickets for holiday activities are available at the admission desk the same day.
Price: Free admission
Published 6 November 2015 · Updated 25 August 2017