This is where you will find press releases and press images from exhibitions and settings in Moderna Museet in Stockholm and Moderna Museet Malmö. As a journalist or if you are reporting on our activities and exhibitions in some other capacity, you are most welcome to use these materials.
PRESS IMAGES
Press images are available prior to and during the respective exhibition period. These images may only be used in connection with reports about the relevant exhibition or Moderna Museet's activities in general. The images must not be cropped or altered in any way, neither in print nor when published on the internet. Captions and any information about copyright must always be included.
Images of works of art are protected by Swedish copyright law (SFS 1960:729).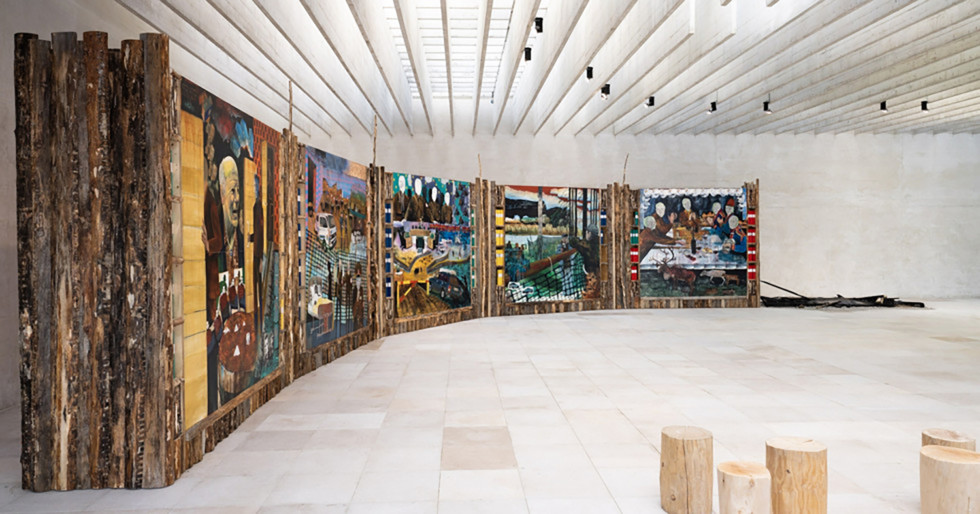 Anders Sunna – Illegal Spirits of Sápmi
Malmö, 28.10 2023 – 14.1 2024
For the first time since its acclaimed premier showing at the 2022 Venice Biennale, "Illegal Spirits of Sápmi" will now be on view at Moderna Museet Malmö. In this monumental work of art, artist Anders Sunna captures his family's fifty-year conflict with the Swedish state.
Lotte Laserstein — A Divided Life
Malmö, 6.5 2023 – 1.10 2023
The ground-breaking German-Swedish artist Lotte Laserstein (1898–1993) is one of the art world's most exciting recent rediscoveries. "A Divided Life", which is on view in the museum's great Turbine Hall, is the largest exhibition of Laserstein's work to date in the Nordic Region.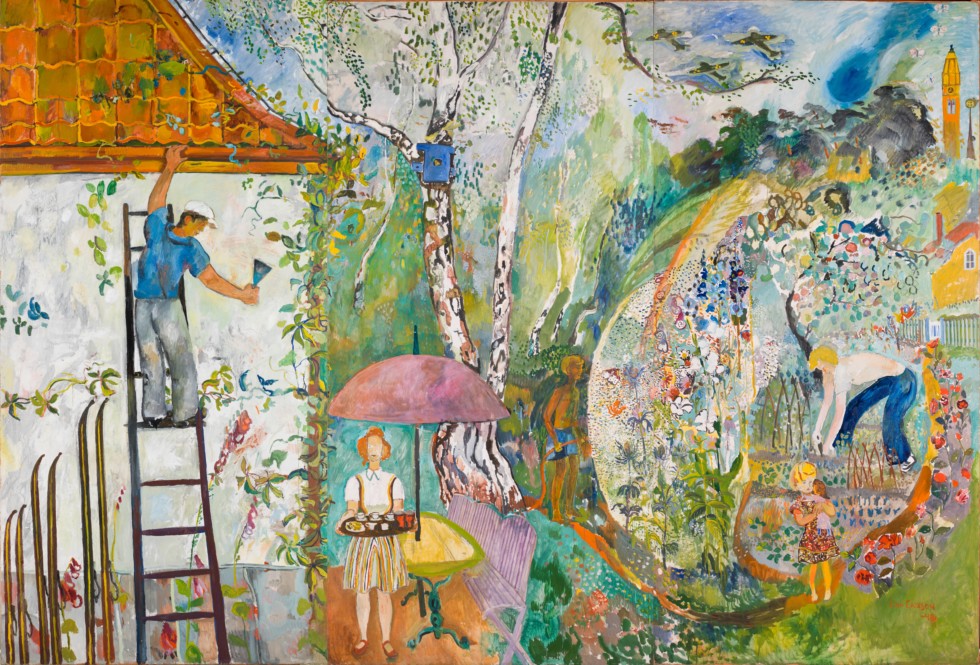 Exhibition programme 2023, Stockholm and Malmö
Stockholm Malmö, 1.1 2023 – 31.12 2023
Welcome to Moderna Museet in Stockholm and Malmö. Access the exhibition programme including one press image for each exhibition. In due time, every exhibition gets its own press release and selection of press images.
Published 22 October 2015 · Updated 11 January 2023