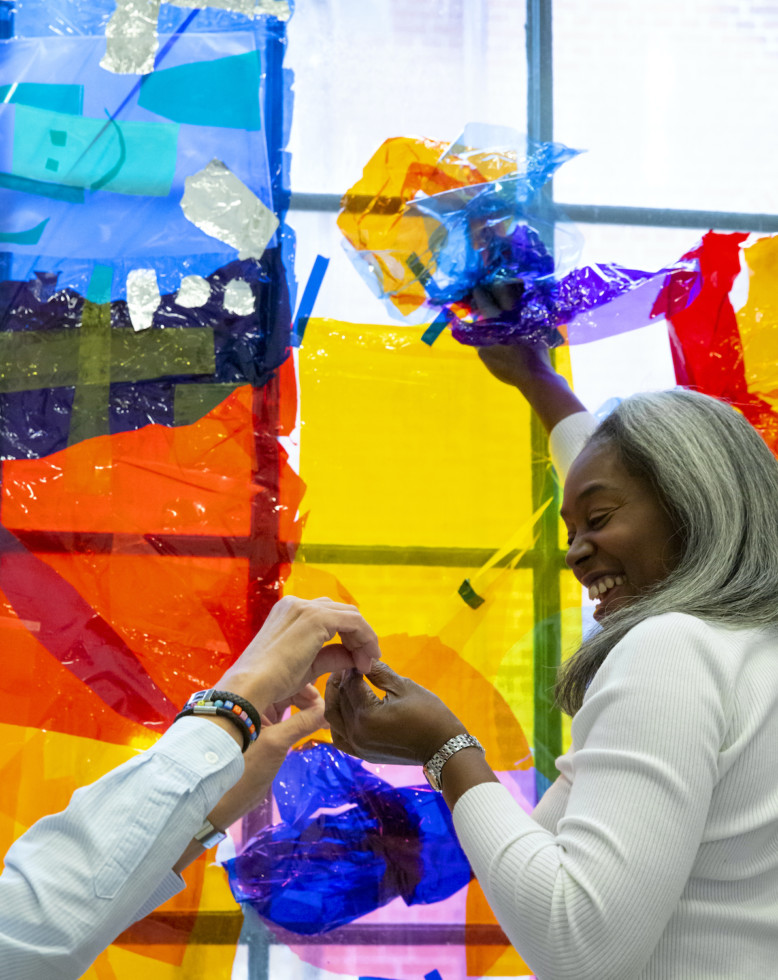 Fred – мир – Peace – سلام
Creative Workshop outdoors
21.6 – 23.6 2022
Malmö
Welcome to our summer holiday workshop! Join us in a creative workshop outside of the Moderna Museet. We will draw inspiration from the world of birds and talk about peace and freedom. What would you like to create? Wings, beak, claws, chirpings or bird nests? To your help you have feathers, tissue paper, cardboard, paint and lots of other material!
Date: 21, 22 and 23 June
Time: 11.15–15.00
Location: Outside the museum at Ola Billgrens plats
Language: Swedish
Tickets: Drop in, limited number of seats. First come, first served. Free admission.
What does peace and freedom mean? Is it to not have to worry that something unpleasant will happen? Or that you can play with friends, have enough food or to learn new things in school? What do you think about when you hear the words peace and freedom? And what do you think you need in your life to feel safe? If you haven't thought much about it, no worries, maybe you can come up with some ideas while creating? Then write down your thoughts on your bird creation and if you want, let it decorate the trees outside of the museum together with everyone else's stuff! Maybe it can become a common wish tree for peace and freedom!?
Peace dove
As far back in history as we can see, birds have been popular motifs in art and in stories and have often symbolized peace and freedom. The peace dove with an olive branch in its beak is something many of us recognize. But what's the thing with the birds? What is it about them that makes them seem so free?
Is it their beautiful plumage and song that fascinates? And that they can fly? In all cultures and at all times, humans have followed the birds with their gaze. Maybe they were envied for their freedom? Their ability to, with the stroke of their wings, be able to rise high above the misery of the world and soar on the winds out over the sea or the desert, away over the forests and mountains. Where would you fly if you had wings? Welcome to explore the world of birds during the summer workshop!