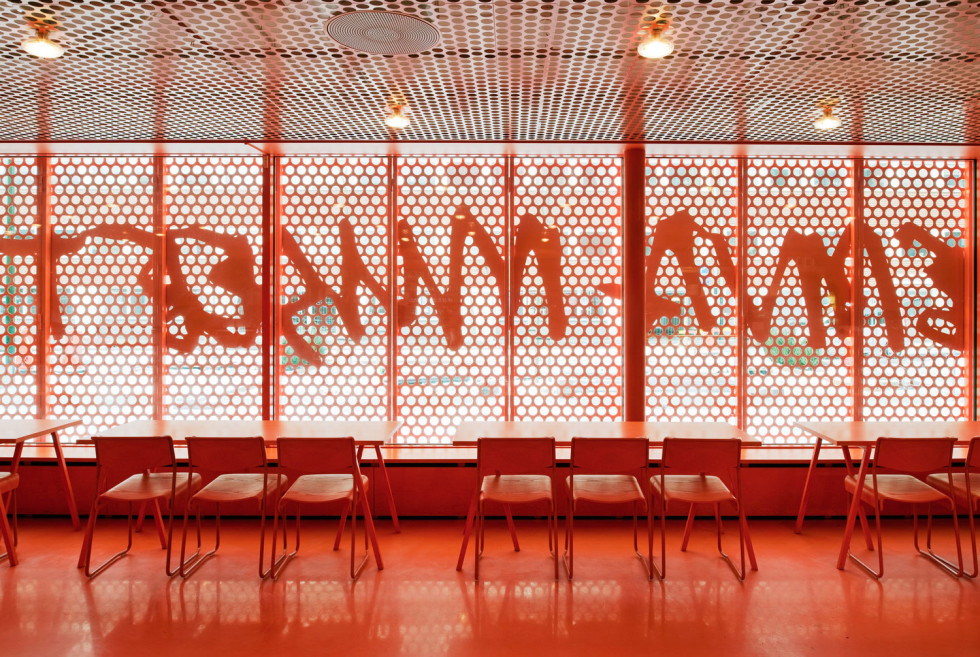 From January 6, Bröd och Vänner will take over our orange-dipped café.
Moderna Museet Malmö's entrance is located in the new annex with an orange and perforated metal facade that is also a recurring feature inside. Floors, walls and fittings in the entrance section have all been dipped in the same paint, and a border of perforated sheet metal runs along the ceiling.
Bröd och Vänner's motto is that "you can come a long way with sourdough, love, and butter". With natural additives and organic ingredients, they offer a range of different breads, sandwiches, cakes, buns, soups, and salads.
Published 17 June 2015 · Updated 5 January 2018