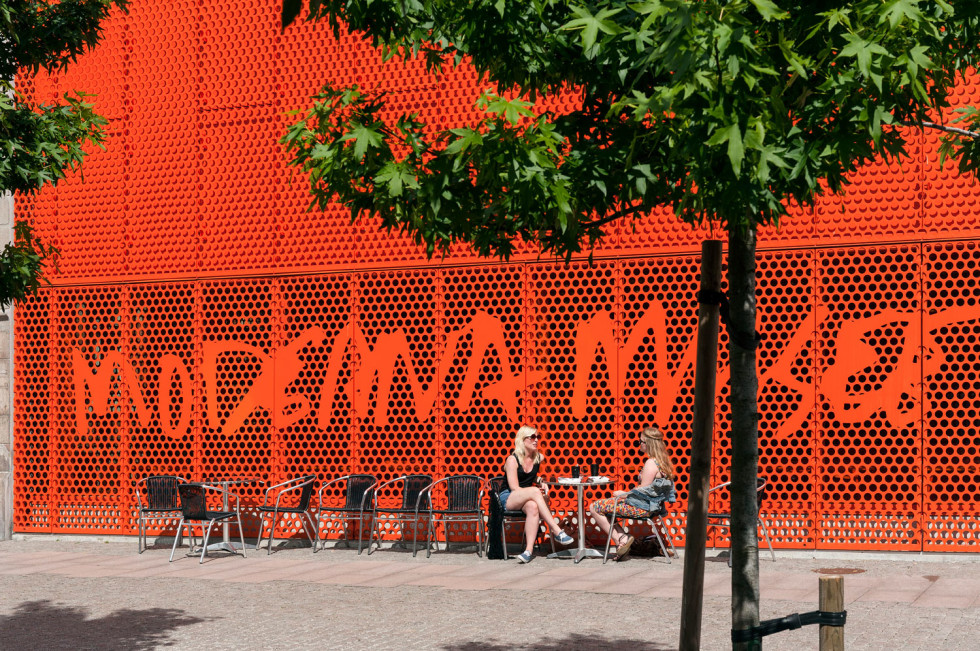 Welcome to Moderna Museet Malmö
Moderna Museet Malmö is located in the city centre of Malmö. Ten minutes walk from the Central station, five minutes walk from Gustav Adolfs torg and Stortorget.
Pre-booked tickets is required for all visitors
Note that you must purchase tickets in advance in order to enter the museum. This even applies to children and other groups who have free admission. Without a ticket, it is not possible to visit us. This allows us to ensure that we don't have too many visitors inside the museum at one time, and is a measure we have taken to protect visitors and staff from the corona virus.
Opening hours
| | |
| --- | --- |
| Monday | Closed |
| Tuesday | 11-17 |
| Wednesday | 11-17 |
| Thursday | 11-19 |
| Friday | 11-17 |
| Saturday | 11-17 |
| Sunday | 11-17 |
Getting here
Ola Billgrens plats 2–4, Malmö
Prices
Reduced price for pensionists and students. Always free admission for everyone 18 years and under and Friends of Moderna Museet.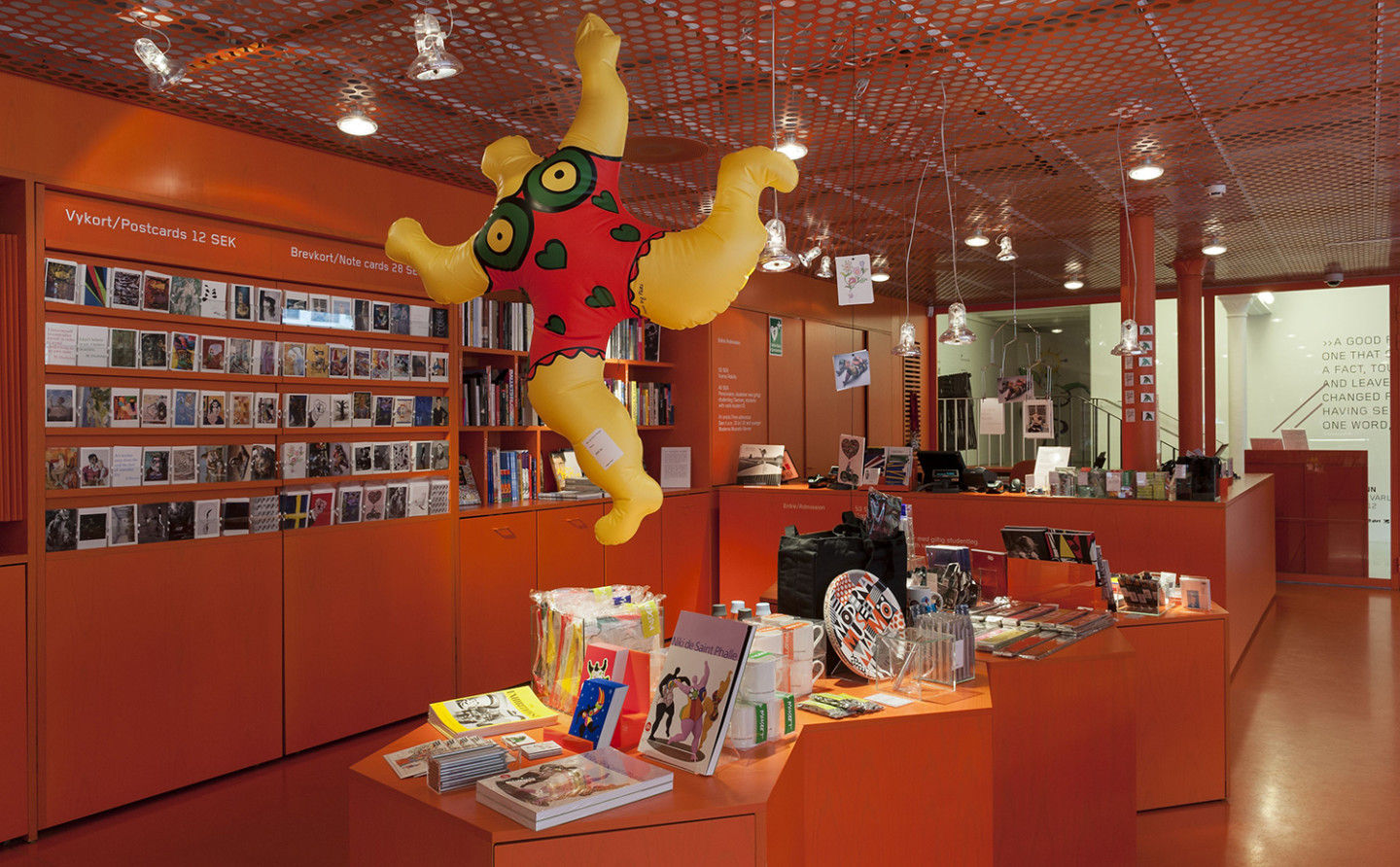 Welcome to The Shop
Moderna Museet is internationally famous for its shop, which offers selected art-, photo- and design-related gifts for all ages and in all price ranges. The shop has the same opening hours as the museum.
Practical information
Folding stools are available if you want to rest your legs and feet while enjoying the art. The folding stools are placed outside the exhibition halls.
Free Wi-Fi in the café and entrance. Ask our museum hosts if you have problems accessing the Wi-Fi.
Toilets, accessible toilet and baby changing facilities are located on the entrance floor.
It is not allowed to touch the works of art. Even the lightest touch causes enormous damage because the salt and grease present – even on clean hands leaves marks on all materials.
Filming and photographing are permitted (without flash or tripod) in the exhibition spaces. Repeated photo flashing can disturb other visitors. Camera stands are considered a hazard. Selfie-sticks are not allowed.
Talking on cell phones is not allowed in the exhibition halls.
Backpacks can only be carried on the stomach or in the hand, not on the back. Umbrellas are not allowed in the exhibition halls.
There are coin free lockers to store your belongings (max. 24×67 cm).
Unfortunately, there is no eating area at the museum other than our café.
Animals are not allowed in the museum, with the exception of guide dogs.
Museum hosts
During your visit to Moderna Museet Malmö, you will meet our museum hosts at the information desk or in the exhibitions. They will be pleased to answer any questions about the art, the exhibitions or events, or to hear your ideas or comments.
Here's a map of the museum: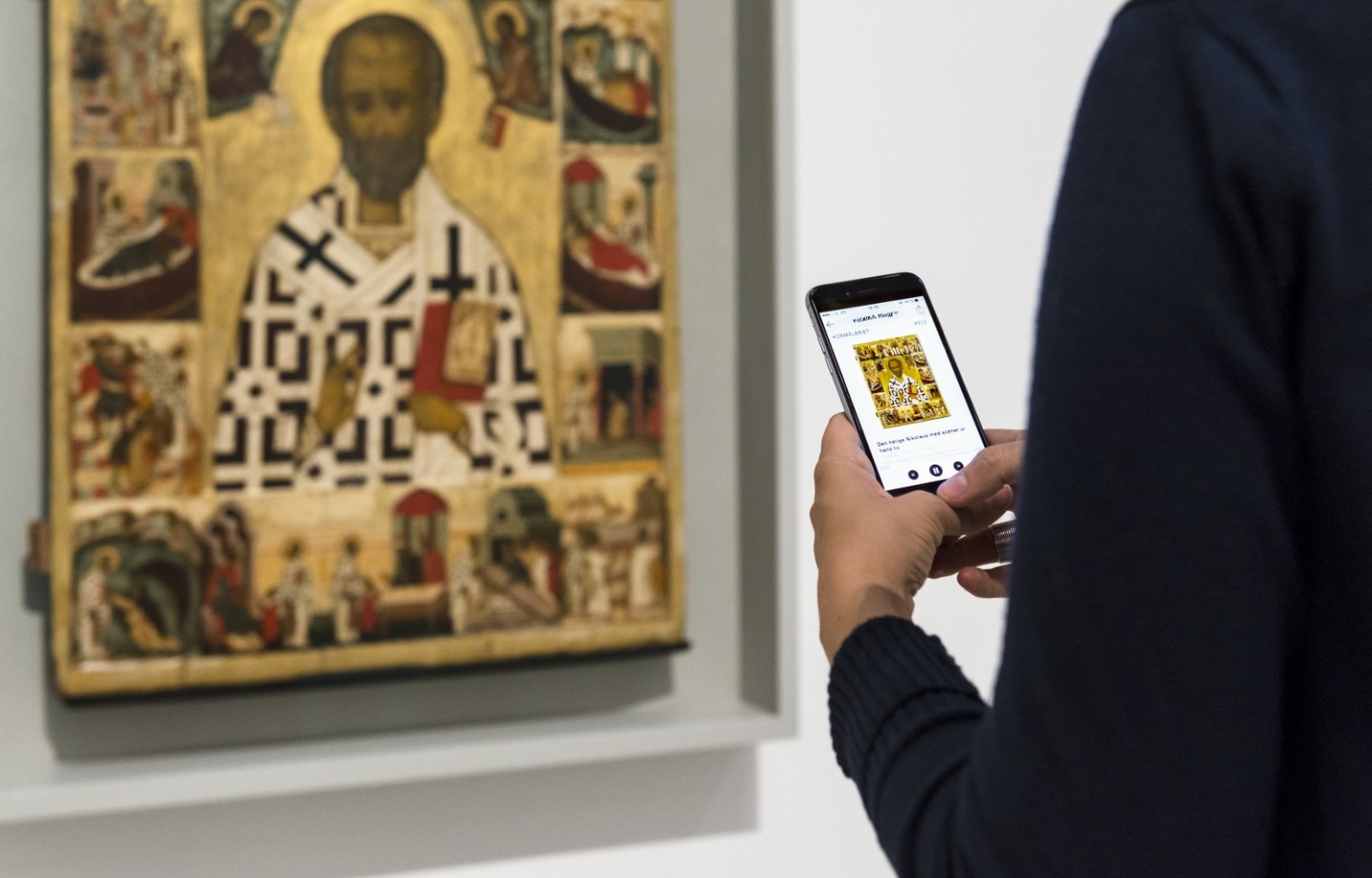 The Audio Guide
The Audio Guide app is free of charge. With the Audio Guide you can learn more about Moderna Museet's  exhibitions and comprehensive collection. The Audio Guide is available in Swedish and English.
You download the Audio Guide to your phone and you use your own headphones. Free wifi is available in the foyer but not in the exhibition rooms. Therefore, we recommend that you download the app at home or in our foyer, and use it offline in the exhibitions.
Moderna Museet Audio Guide in App Store
Moderna Museet Audio Guide in Google play
You are welcome to borrow a mp3 player with the Audio Guide app, at the entrance desk. You will have to leave an ID card in return.
Published 11 June 2015 · Updated 29 June 2020