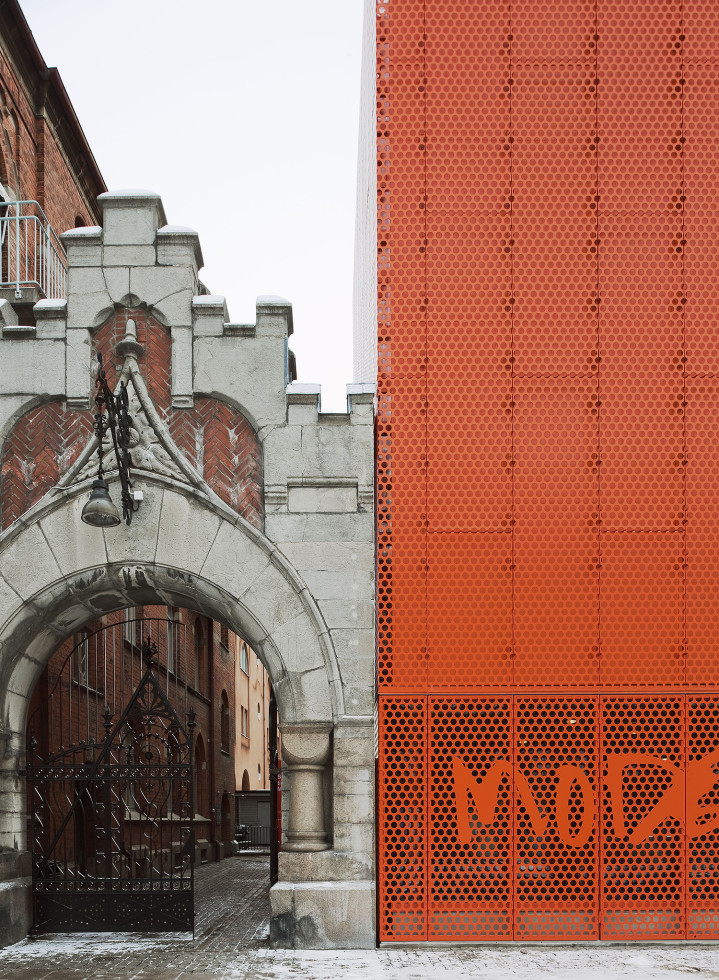 Moderna Museet is one of Europe's leading museums of modern and contemporary art, with a collection of high international standing. Malmö has one of the most beautiful exhibition spaces in Sweden.
An inquiry came from the City of Malmö if Moderna Museet would open a subsidiary in the building on Gasverksgatan 22 (since April 2014 Ola Billgrens plats 2-4). In a unique collaboration with the City of Malmö, Region Skåne and the Swedish government, Moderna Museet Malmö was inaugurated on December 26, 2009.
A modern art museum of this standing in Malmö provides a meeting place and an attraction that will benefit not only the region of Skåne and southern Sweden, but also Denmark and northern Germany. Moderna Museet Malmö offers an art experience that is unique for the Öresund region.
With an independent exhibition programme, in collaboration with Moderna Museet and its own international contacts, this high-quality museum shows contemporary art's most important artists and modern classics alternated with a selection from Moderna Museet's rich collection from 1900 and onwards. The exhibitions alternate regularly. Moderna Museet Malmö also offers an exciting new learning programme all year round.
Welcome to Ola Billgrens plats 2-4 for exciting art experiences!
Moderna Museet Malmö, part of the state-owned Moderna Museet, is funded by the City of Malmö, Skåne Regional Council and the Swedish Government.
Published 29 June 2015 · Updated 19 September 2023