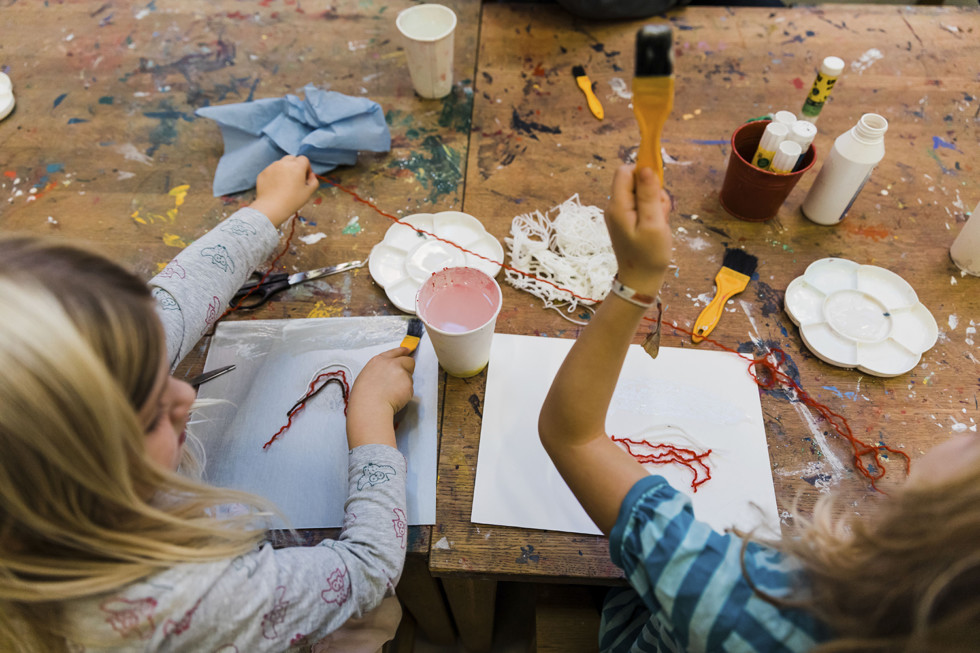 Autumn Holiday Workshop: What if trees could talk!
Get inspiration from Hilma af Klint
27.10 – 30.10 2020
Malmö
CANCELLED 30 OCTOBER! The artist Hilma af Klint painted many trees and called all her tree paintings "The Tree of Knowledge". In Hilma's trees, both the earth and the sky seem to have a place, and if you look closely you will find birds, people, angels, flowers and snails! What grows in your tree?
MEASURES DUE TO THE CORONA VIRUS
To reduce the spread of the coronavirus, Moderna Museet Malmö has taken a number of measures. We have limited the number of participants in the Family Workshops to a maximum of 10 children plus 1 accompanying adult per child. Drop-in subject to availability. Please note that both adults and children must buy a ticket in advance (free admission for children up to and including 18 years). This is to ensure that not too many visitors stay in the museum at the same time.
Read more about what you should think about before your visit.
Buy a ticket.
Right now, all trees are in transformation. The leaves have been green all summer, and now they begin to change color – green turns yellow, red and brown and eventually the leaves fall to the ground, rot and become part of the soil again. Under some trees we find not only leaves but also chestnuts, fruits and nuts.
Trees grow and stretch up to the sky. But they also have roots that grow downward, underground and into the soil. Perhaps one could say that the tree is a link between the dark and invisible underworld and the sky that extends high above our heads and that seems to continue straight into space.
During the autumn holidays, we create our very own trees – trees with secret and mysterious forces. Welcome!
Autumn Holiday Workshop – Hilma af Klint
CANCELLED 30 OCTOBER!
Time: Drop-in between 11.15-15 on each occasion.
Date: 27 October – 30 October
Age: From 4 and up, in the company of an adult
Tickets: Limited number of participants, first come, first served. Maximum 10 children plus 1 accompanying adult per child. Children only in company with an adult.
Please note! Advance ticket  is required to participate in the Workshops. Book a ticket. Free admission for all children up to and including 18 years.