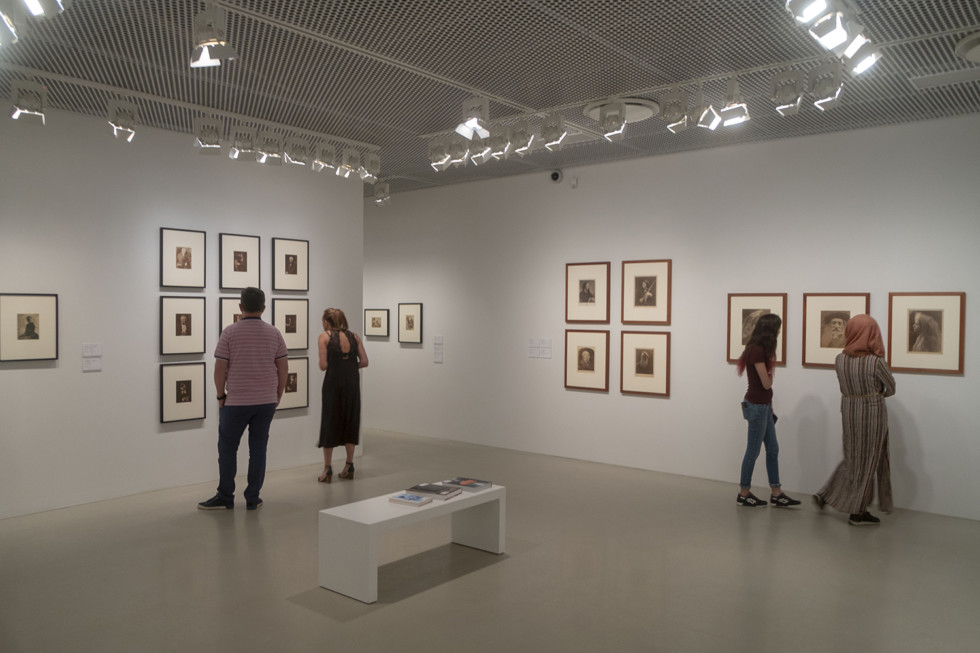 Explore Written in Light – Early Photography
Lectures and guided tours
15.9 2018 – 11.11 2018
Malmö
On four occasions this fall, visitors will have the opportunity to immerse themselves in the exhibition Written in Light  – Early Photography. There will be both historical backdrops and contemporary insights.
The exhibition Written in Light – Early Photography explores Moderna Museet's collection of photography from the second half of the 19th century. In it you can see works by a few of history's most prominent and fascinating photographers: Julia Margaret Cameron, Nils Strindberg, Carleton E. Watkins and many more.
On September 15th Anna Tellgren, who curated Written in Light – Early Photography together with Andreas Nilsson, will give a curator tour of the exhibition. Anna Tellgren is a PhD and curator of photography at Moderna Museet in Stockholm. She has curated a large number of exhibitions, including Arbus, Model, Strömholm (2005), Lars Tunbjörk Winter/Home (2007) and Francesca Woodman. On Being an Angel (2015), which toured internationally. Anna Tellgren was also in charge of the major collection presentation Another Story. Photography from the Moderna Museet Collection in 2011.
On October 25 Eva Dahlman will give a lecture about female photographers with a special focus on Rosalie Sjöman, who's photographs are featured in the exhibition. Eva Dahlman is a photo historian, ethnologist and vice president of the Centre for Photography. The focus of her research is female photographers and is, together with Magnus Bremmer, about to publish a book on women behind the camera 1845-1945. During her lecture, Eva Dahlman will focus on Rosalie Sjöman, but will also speak about several other female photographers who were active during this period.
Written in light – Early Photography focuses on the second half of the 19th century but also includes a contemporary addition, Joachim Koester's installation Message From Andrée (2005). On November 8, Joachim Koester will give an artist talk about his artistic practice. Joachim Koester is based in Copenhagen and has recently held separate exhibitions at Bergen Kunsthall (2018); Camden Art Center (2017) and Turner Contemporary (2016). He will present his solo exhibition Patterns, Shimmers Scenes at Statens Museum for Kunst in Copenhagen in the autumn 2018.
A hot tip for those interested in the technical aspects of photo history is the guided tour of early photo techniques on November 11. Follow along on a special tour with our conservator of photography, Teresa Mesquit, who will showcase some of the innovations from the period, from the paper negative, images on metal or glass, to the hand-coloring techniques used to bring life to photographic portraiture.
Welcome to dive deep into the exhibition Written in light – Early Photography!