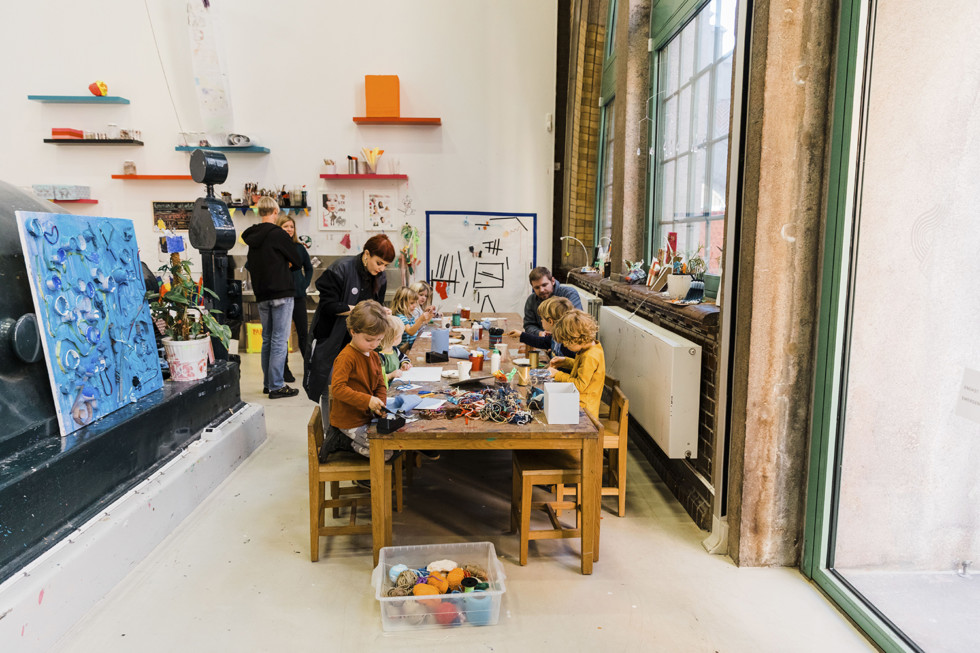 Flowers, cows and portrait
Spend your Easter Holidays in our workshop
16.4 – 21.4 2019
Malmö
During the Easter Holidays you can discover our newly opened exhibition Warhol in 1968. Inspired by the works of art, solve riddle and create in our Workshop under the theme "Flowers, cows and portrait"
Andy Warhol used photographs and a special printing technique (silkscreen) to create many of his most famous images. With the printing technique he was able to repeat the motif in his pictures, as a kind of pattern. He also experimented by using different color combinations for the same motif. In the workshop we will test some simple techniques to repeat and create patterns of your images.
Flowers, cows and portrait
Dates: 16-19.4 & 21.4
Time: 11.15–15
Site: Verkstan at Moderna Museet Malmö
Limited number of participants, no advance booking required. Recommended for children from the age of 4 with adults. Free admission.