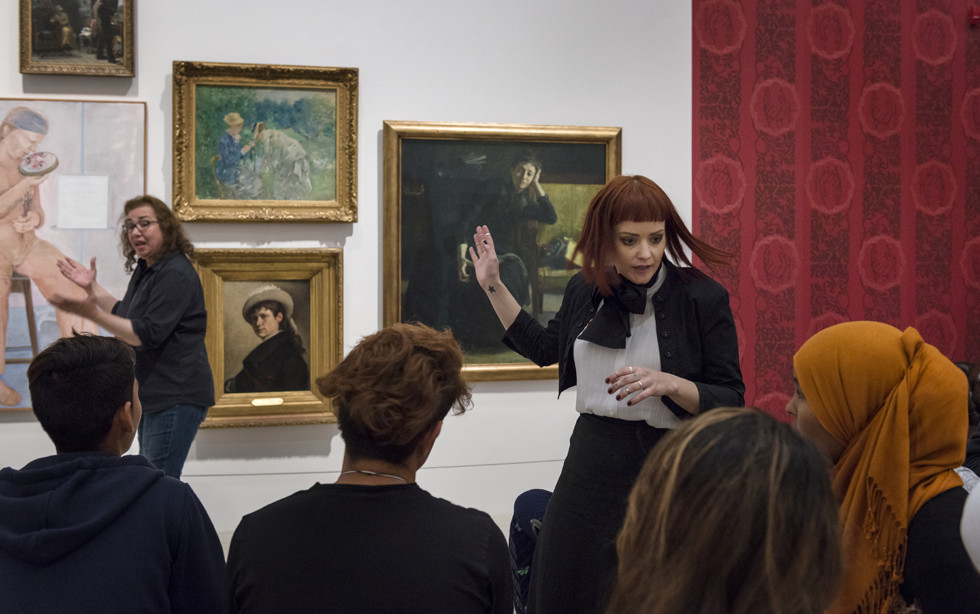 Meet the art
Guided tours
Malmö
Join a tour as one of our Art educators gives an introduction to the art and the artists.
Every Saturday at 14.00 our dedicated guides will give a tour of the current exhibitions. The tour lasts about 45 minute. The guided tour is included in the admission fee. Always free admission for those 18 and under. PLEASE NOTE! The tours are held in Swedish if not otherwise stated.
You can also book a guided tour for your students, friends, colleagues or club.