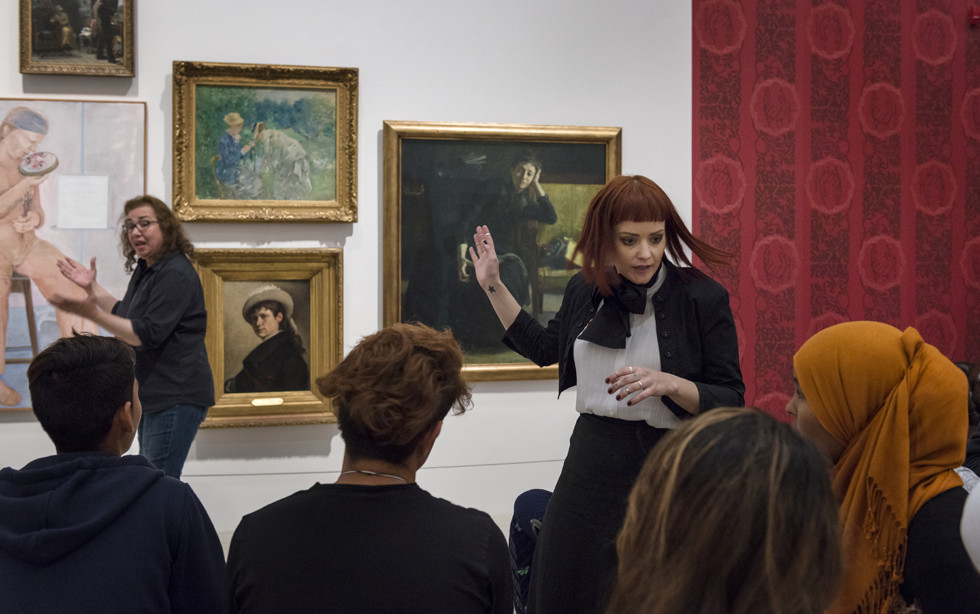 Guided tours
Learn more about art!
Malmö
Join a tour as one of our dedicated guides talk about the art and the artists.
The museum is temporarily closed and Guided tours are cancelled.
All events at the museum are cancelled. This is a precaution to prevent the risk of spreading corona virus. Read more about Moderna Museet's precautions and preparedness: Information about the corona virus.
Every Saturday at 3 pm our dedicated guides will give a tour of the current exhibitions. The tour lasts about 45 minute. Pick up your ticket for the guided tour at the reception before it starts. Limited numbers, first served. Free admission.
You can also book a guided tour for your students, friends, colleagues or club.
Calendar events

CANCELLED Hilma af Klint – Artist, researcher, medium
In Swedish

CANCELLED Hilma af Klint – Artist, researcher, medium
In Swedish

CANCELLED Hilma af Klint – Artist, researcher, medium
In Swedish

CANCELLED Hilma af Klint – Artist, researcher, medium
In Swedish