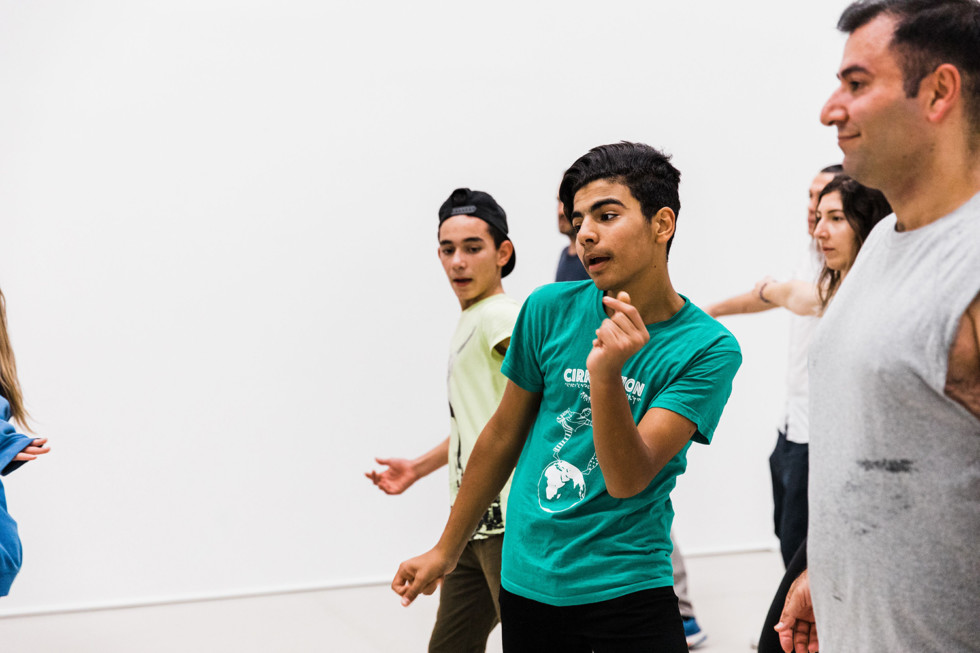 Winter Holiday Workshop
Dance workshops for everyone
20.2 2018 – 23.2 2018
Malmö
Spend your winter holiday at Moderna Museet Malmö! During the week you can participate in different workshops where the movement is in focus.
Welcome to open dance workshops for everyone – young and old. Every day where we explore space and our movements together under different themes – focusing on breathing, noise, silence, memory and forgetfulness.
The workshops are part of the experimental exhibition project PUBLIC MOVEMENT, which is on display until 6 May.
Workshop information
Time: Two groups, drop-in between 11.15–13 and 14.15-16
Place: In the exhibition PUBLIC MOVEMENT at Moderna Museet Malmö
Age: For children from 4 and up
Tickets: Drop-in with limimited number of participants, no advance booking required. Free admission.
Accessibility: Everyone is welcome, regardless of age and physical limitations. No previous knowledge required.