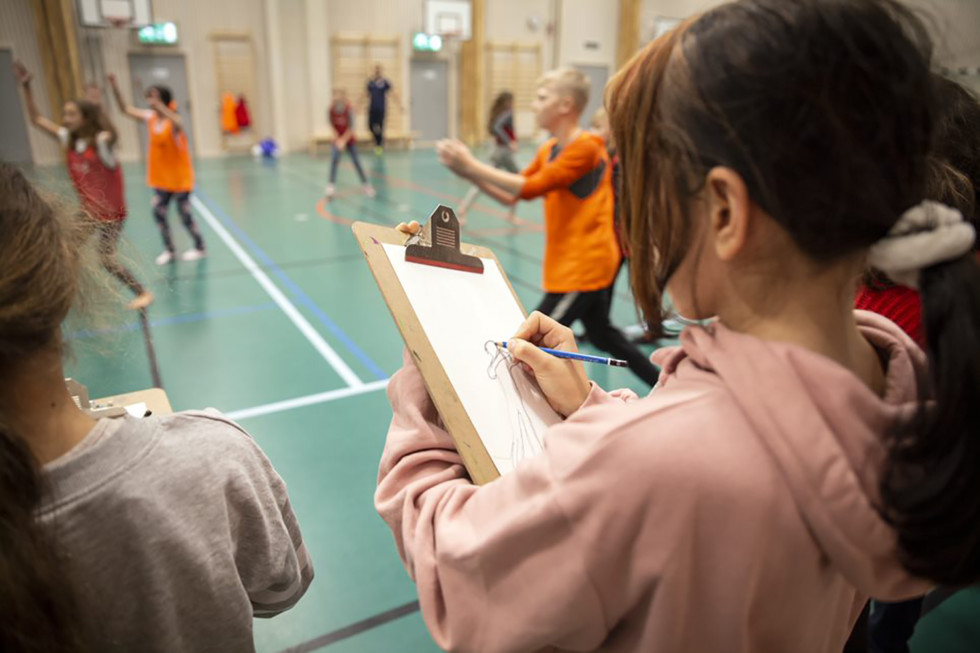 Art in Motion
Art+Handboll=True
18.1 – 2.2 2020
Malmö
Pupils from Skåne create an exhibition at Moderna Museet Malmö in unique collaboration during the Handball European Championships!
During this autumn, more than 250 pupils aged 8-12 were given the opportunity to create art on the theme "Movement" together with artists from Malmö; Björn Carnemalm and Ingrid Sandsborg from MuralCentralen. At the same time, Lilla EM has been going on where the children got to try out handball with leaders from the Skåne Handball Association.
The collective artwork is presented in an exhibition in Verkstan at the Moderna Museet Malmö with opening on January 18, as well as on Malmö Arena's LED display during the Handball European Championships on January 11-22. The aim is to show how artistic creativity in combination with sport activities promotes increased creativity and offer children a sustainable alternative.
Moderna Museet Malmö has an active part in the project. In addition to letting the children's artworks take place in Verkstan, the museum also contributes with art pedagogical experience through Cathrine Olsson, art educator. The initiative also goes hand in hand with the current exhibition "Sensing Nature from Within", where sustainability is raised from an artistic and philosophical perspective.
Project leader: Cathrine Olsson
Art in Motion. Art+Handball=True
Date: 18 January – 2 February
Time: 11.00-17.00
Cost: Free admission
The project is a collaboration between Event in Skåne, Moderna Museet Malmö, MuralCentralen, Skåne's Handball Association and with support from Sparbanksstiftelsen Skåne.