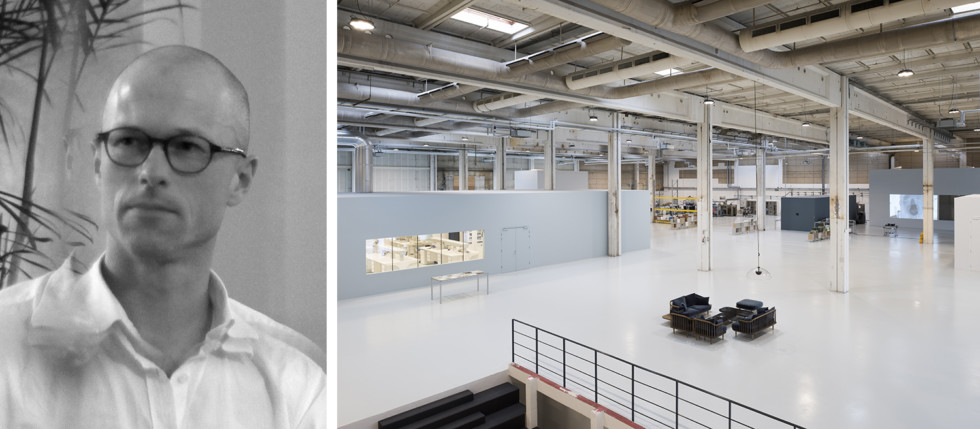 Artist talks KHM x MMM
20.9 2018 – 4.4 2019
KHM x MMM is a series of lectures and artist talks created in collaboration between Malmö Art Academy and Moderna Museet Malmö.
KHM x MMM presents a broad programme of internationally active artists, theorists, writers and curators connected to current themes and exhibitions. The programme and the invited speakers is presented continuously.
Free admission!
Artist talks
4 April 16.30: Lars Bang Larsen in conversation with Primer
With a starting point in the exhibition exhibition Mud Muse and Other Rants About Technolog curator Lars Bang Larsen and Primer will discuss the relationship between art and technology.
As an adjunct curator of international art at the Moderna Museet in Stockholm Lars is currently preparing the exhibition Mud Muse and Other Rants About Technology, a group show about transformations in the relation between art and technology, in which Primer will take part. The exhibition will open on October 12 at Moderna Museet.
Trained as an art historian, Lars Bang Larsen works between curating, writing, teaching and research. His recent exhibitions include the, of which he was a co-curator in 2016, and Dierk Schmidt's retrospective Guilt and Debts at the Museo Nacional Centro de Arte Reina Sofía in Madrid (2018), which dealt with institutional traces of European colonialism in cultural and legal institutions. Larsen's publications include a monograph from 2002 on the work of the Malmö artist Sture Johannesson (1935-2018), and he is currently writing a book on the work of Charlotte Johannesson. He has researched artistic relations to psychedelia and spiritualism.
Primer is a platform for artistic and organizational development, housed in the context of Aquaporin, a global water technology company. Primer explores what might result if we renew relations between artistic, scientific, technological and business practices. Specifically it asks, what might be the roles, functions and activities of an art-based research and development platform, housed in a research-driven technology company? What are the emerging forms of effect specific to collaborations across artistic and scientific-technological development projects?
Lars Bang Larsen and Primer (David Hilmer Rex, Aslak Aamot Kjaerulff samt Bjarke Hvass Kure) will participate in the conversation.
David Hilmer Rex is a co-founder of Diakron, a studio for transdisciplinary research and practice. Diakron has seven members, working across action research, artistic and curatorial practice, graphic design and business anthropology. We have been exploring emerging organisational forms and their capacities for engaging in widespread systemic problems. We are currently developing Primer, an art-based r&d department housed in the context of Aquaporin, a global water technology company.
Aslak Aamot Kjaerulff holds a PhD degree in mobilities research and action research from Roskilde University. He is a co-founder of Diakron, a platform for transdisciplinary research and practice. The core trajectory of his practice is to trace how concepts and ideas travel across cultures and disciplines. This involves exploratory methodological designs, where problem formulations, research processes, artistic productions are invented collaboratively in various constellations. The outcomes have been exhibitions, government reports, artworks, transdisciplinary communities of practice, radio documentaries, and fictional as well as academic texts.
Bjarke Hvass Kure is an artist and curator. He is a co-founder of Diakron and Primer. He has an MFA from The Royal Danish Academy of Fine Arts and studied Exhibition Design at the Hochschule für Gestaltung, Karlsruhe. His work is characterized by collaboration, often using the exhibition as medium.
Limited numbers, first come first served. Free admission!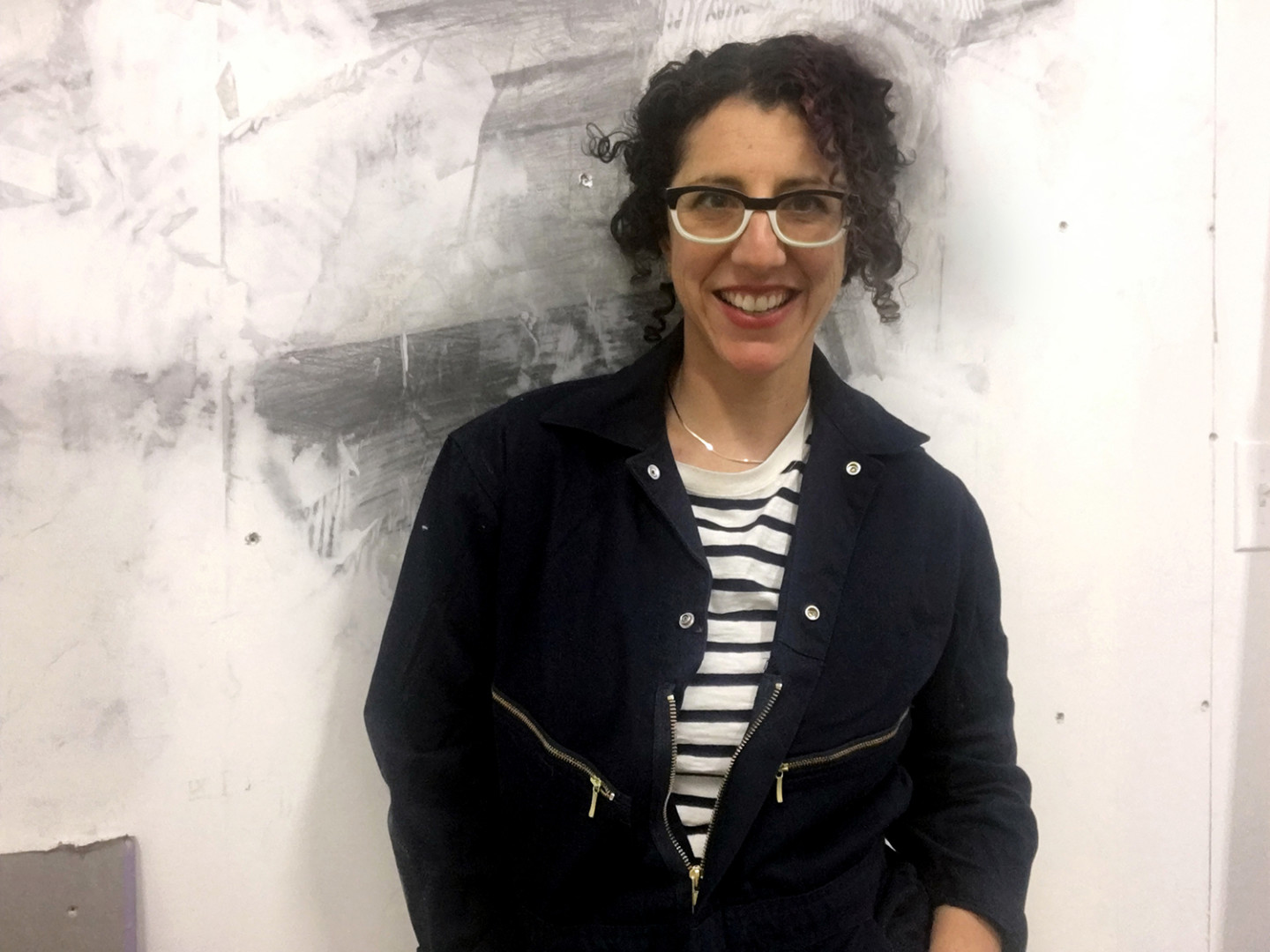 16 April 16.30: Sonya Blesofsky "Monuments to Impermanence"
Sonya Blesofsky is an installation artist. Her site-responsive work considers the unfixed nature of cities and the cyclical layering of history. Blesofsky's work addresses issues pertaining to urban development, such as the fragility of communities and lost histories, and uses these issues as metaphors for memory, transition and loss.
Blesofsky's sculptural work employs architectural interventions, cast sculptures, drawing, embossed paper surfaces, and found architectural objects. Each installation she creates is literally made from or attached to the space in which it is installed, and is emblematic of the history of that place. Her installations highlight events such as a notable building burnt to the ground by arson, a window bricked-over during redevelopment, a doorway widened during building modernisation, or an historic structure razed in a step towards neighbourhood revitalisation. Through each architectural intervention, Blesofsky intends to highlight traces of the past as a way to memorialise what came before, frame the present, and inform the future.
Blesofsky (b. 1978 in Boston, lives and works in Brooklyn, New York) received her MFA from the San Francisco Art Institute and BA from UC Santa Cruz. She has received numerous residencies and fellowships, including Urban Glass, the Lower East Side Printshop, Museum of Arts and Design, CUE Art Foundation, Smack Mellon, Dieu Donne, and MacDowell Colony. Blesofsky's work has been shown at galleries throughout New York as well as in Miami, San Francisco, Kansas City and other US cities. Blesofsky's work has been written about in The Village Voice, San Francisco Chronicle, New York Times, NYFA Current, Art Fag City, Hand Papermaking Magazine and The Brooklyn Rail. Blesofsky is currently a Iaspis Grantholder in Stockholm.
The lecture is presented in collaboration with Iaspis, the Swedish Arts Grants Committee's International Programme for Visual and Applied Artists.
The lecture series KHM x MMM was initiated in January, 2015. The programme is planned in collaboration between the lecture committee of Malmö Art Academy and Moderna Museet Malmö. All lectures are open to the public and the language, unless otherwise stated, is English. Programme coordinator, Moderna Museet Malmö: Andreas Nilsson.
Past events
14 March 2019: Kirsty Bell: "How to read a city: A prelude" (at Inter Arts Center)
12 December 2018: Lili Reynaud-Dewar
15 November 2018: Marianna Simnett
26 October 2018: Kira Nova. "Tips on Sexual Slapstick"
20 September 2018: They Are Here. In collaboration with Iaspis, the Swedish Arts Grants Committee's International Programme for Visual and Applied Artists.
17 April 2018: Jonathan Allen
5 April 2018: Laure Prouvost
27 March 2018: Tori Wrånes. In collaboration with Iaspis, the Swedish Arts Grants Committee's International Programme for Visual and Applied Artists.
14 March 2018: Sara Jordenö and Conny Karlsson Lundgren
8 December 2017: Sabeth Buchmann
24 March 2017: Robel Temesgen
16 May 2017: Alba Colomo and Runo Lagomarsino
3 March 2017: Sophie Jung
2 February 2017: Pablo Larios
8 December 2016: Ann Iren Buan
27 October 2016: Fikret Atay
21 October 2016: David Horvitz
21 April 2016: Assemble (at Inkonst)
15 April 2016: Auto Italia
31 March 2016: Ayesha Sultana, Iaspis grant holder
17 March 2016: Gonçalo Sena
4 March 2016: Marit Paasche (at Malmö Art Academy)
19 January 2016: Lina Selander
3 December 2015: Simon Starling
27 November 2015: Thomas Henriksson (at Malmö Art Academy)
20 November 2015: David Kasprzak (Malmö Art Academy in collaboration with Iaspis)
26 May 2015: Mark von Schlegell (Malmö City Library)
21 April 2015: Musa Pariadisiaca
4 March 2015: Sonja Nilsson (at Malmö Art Academy)
27 February 2015: Mimi Cabell (at Malmö Art Academy)
13 January 2015: Tris Vonna-Michell
Calendar events

KHM x MMM: Lars Bang Larsen & Primer
In English

KHM x MMM: Sonya Blesofsky
In English