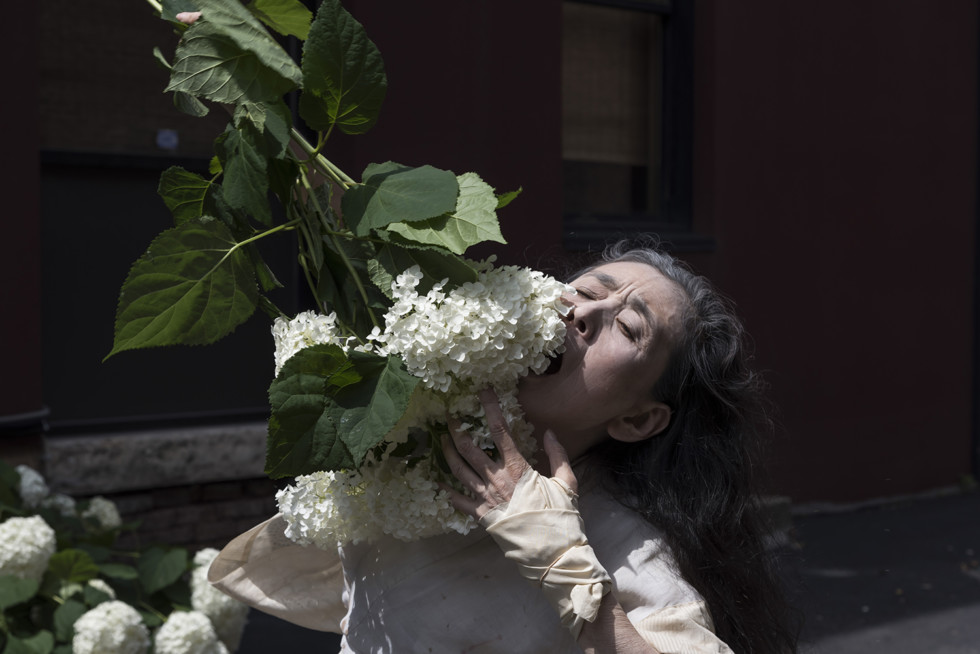 Breakfast lecture with Eiko Otake
Lecture
14.6 2023
Malmö
Join us for breakfast and meet Eiko Otake – a movementbased, interdisciplinary artist. Born and raised in Japan she is a resident of New York since 1976 where she has become a pivotal figure in the dance world.
Date: Wednesday 14 June
Time: at 9.00 – 10.30
Location: Moderna Caféet
Language: English
Ticket: Free admission. No pre registration required.
Small breakfast is available for purchase.
Contact: Curator of Learning Susanne Lindblad
About Eiko Otake
For more than 40 years she performed as part of Eiko & Koma. Now she performs as a soloist and directs her projects collaborating with a diverse range of artists. Her video works, installations and performances have been shown all over the world, and she has made durational "living" museum installations in the U.S. at the Whitney Museum, Walker Art and MoMA e.g. Since 2014, she has been working with the series "A Body in Places", in about 70 locations among others in Fukushima.
The event is realised in collaboration with MARC, Milvus Artistic Research Center where Otake will be in residence.