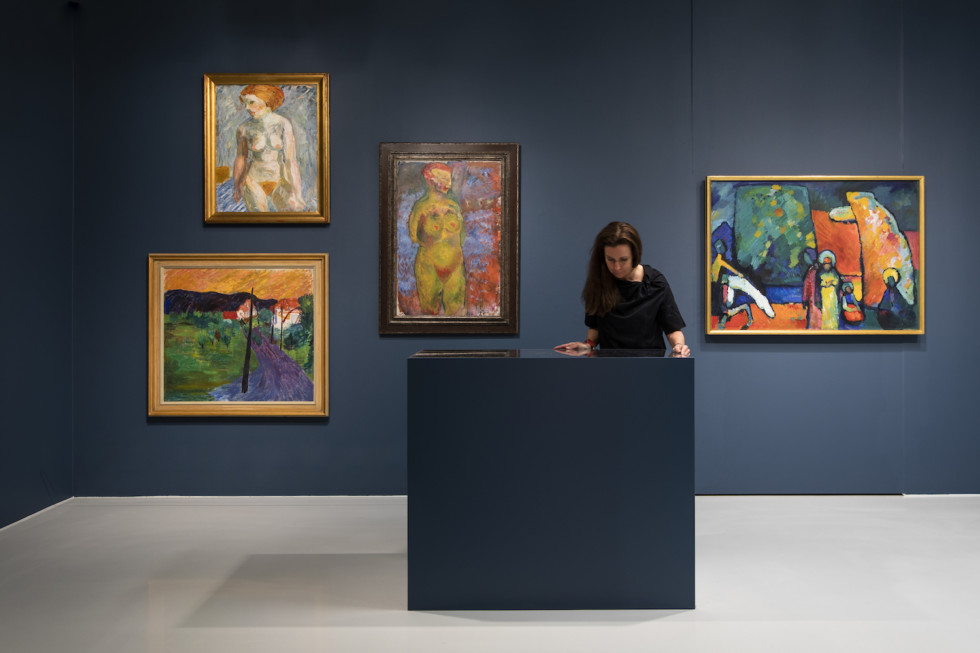 Curator guided tour – The Man with the Blue Face
Guided tour
9.12 2021
Malmö
CANCELLED DUE TO COVID RESTRICTIONS. Welcome to join a guided tour of the exhibition The Man with The Blue Face, led by curator Joa Ljungberg.
The exhibition "The Man with the Blue Face" comprises some seventy artworks created between 1900 and 1939. All the artists in the exhibition curiously explored the potential of colour to express character traits and emotions, as well as spiritual and musical qualities. Naturalistic depiction had increasingly lost its appeal and relevance. The prospect of being able to artistically explore once's inner emotions and convey a more personal experience of reality seemed much more enticing.
CANCELLED DUE TO COVID RESTRICTIONS.
Date: Thursday 9 December
Time: 17.00
Location: Floor 2
Tickets: Limited number of seats. Please note that a ticket must be picked up in the reception, the same day. First come, first served. Free admission.
Please note that the tour will be held in Swedish.