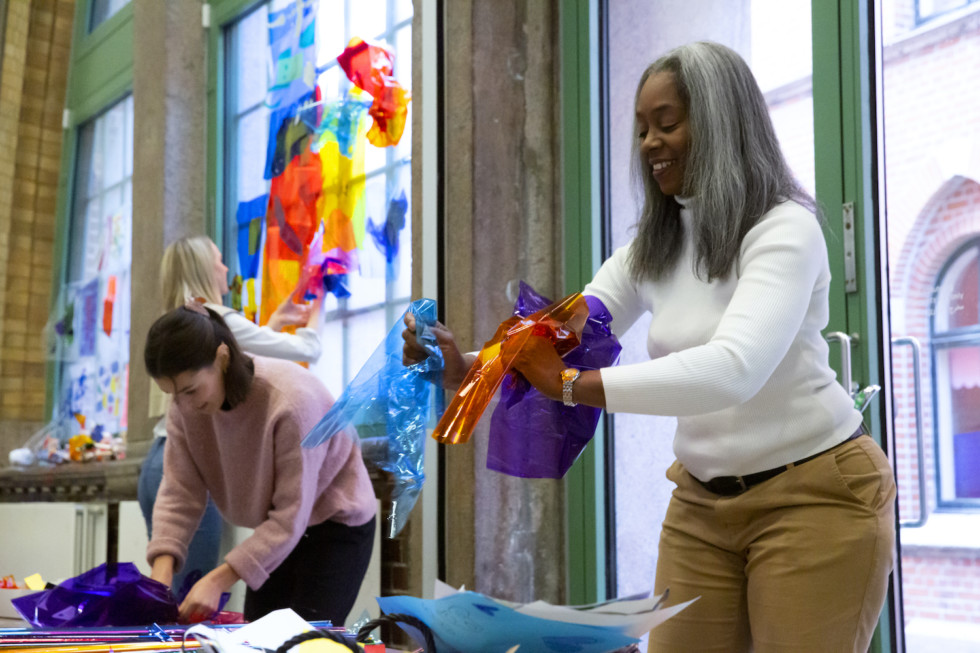 Eighteen Plus
Workshop for adults
Malmö
Moderna Museet Malmö is known for inspirational workshops for children and young people, we know however that adults also want to express their creativity. Eighteen Plus is for all adults who want to let the world of art inspire them, and develop their own creative side through artistic expression.
Eighteen Plus

Dates: 6 October, 10 November, 8 December
Time: At 16.00–18.00. The group meets in the entrance approx. 10 minutes before the workshop starts.
Age: For anyone from 18 years and up. No upper age limit.
Cost: Free admission.
Registration: Limited number of seats, pre-registration is required! Tickets will be released one week prior to each occasion. Register by email to Curator of Learning Susanne Lindblad. Write "Eighteen Plus" in the subject line.
Please note that the registration is personal and binding. If you are unable to attend, please let us know so that someone on the waiting list can take your seat.
Prerequisites: Everyone can participate regardless of previous experiences of art and artistic creation.
Accessibility: Full access to the museum.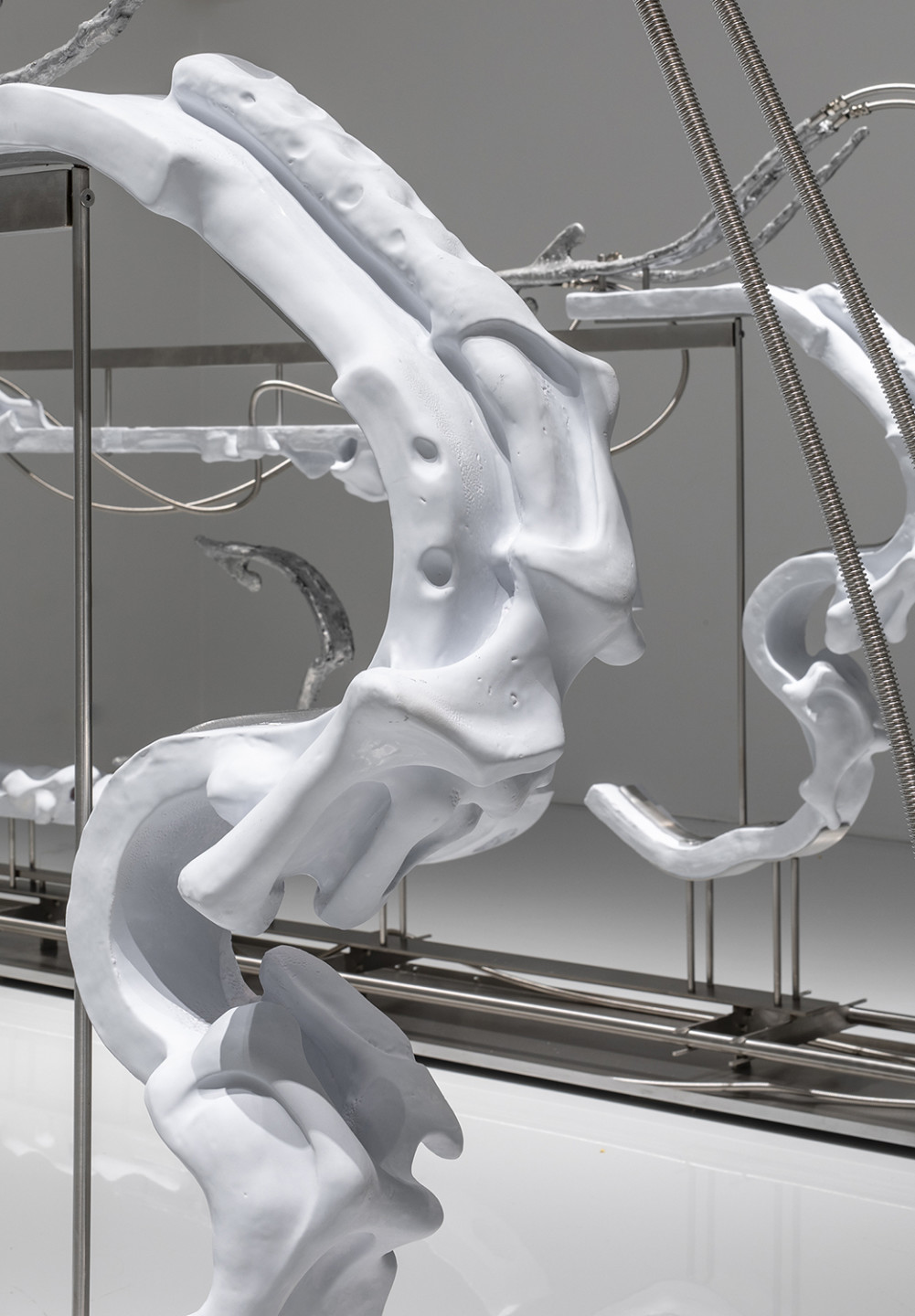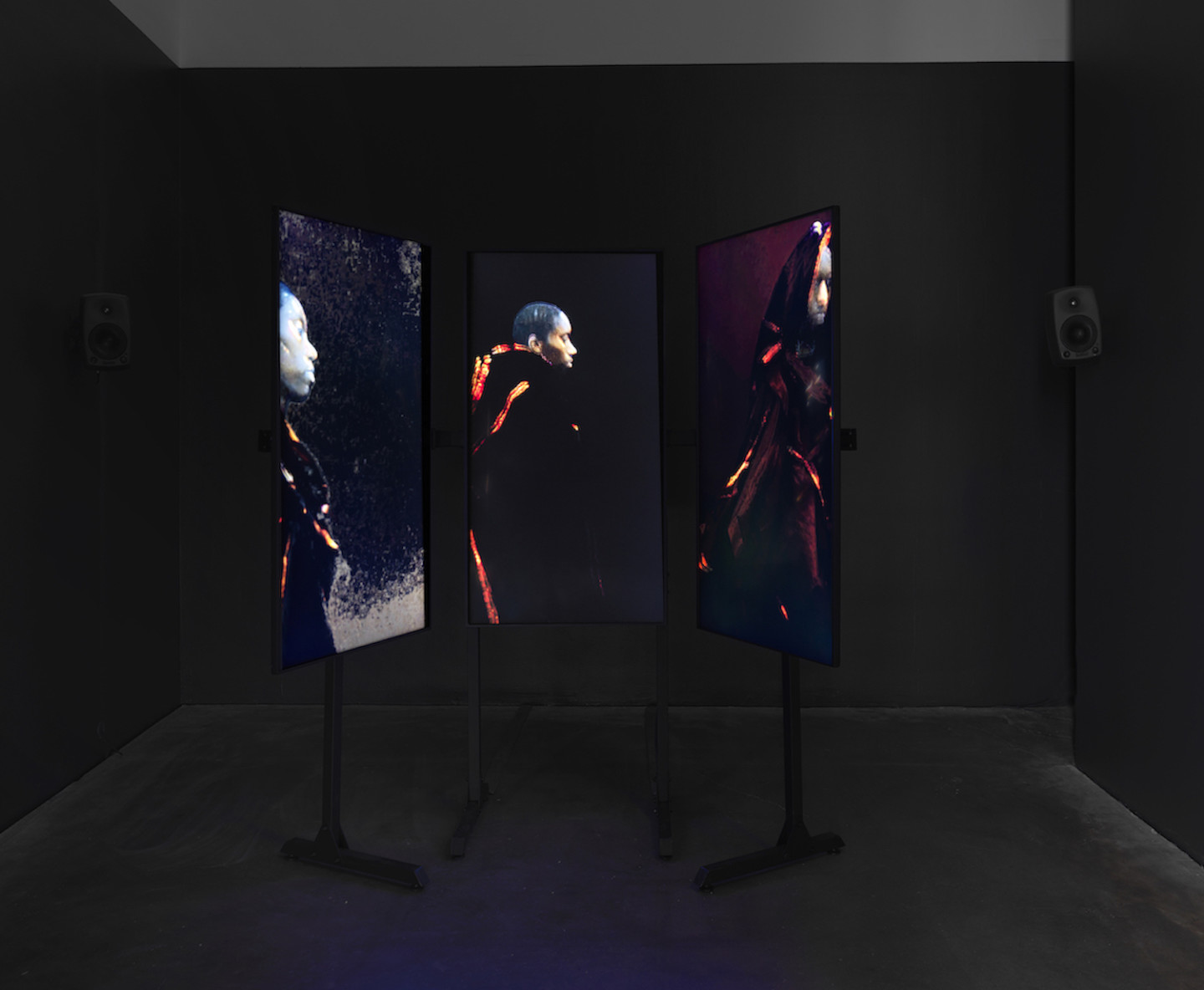 Theme 8 December: 
What's hiding in the twilight?
What's hiding in the twilight? Do we feel fearful when facing the edge of the unknown? When we're not certain of what lies ahead? Or is there room for curiosity and innovative thinking as well? 
Is it possible to imagine what awaits in the future, where perhaps nothing is recognizable anymore and the reality as we know it has been replaced by another? We let our thoughts, dreams and associations flow freely. Just like when we're in a state between sleep and wakefulness. Here we have the opportunity to face both our fears and hopes. 
Perhaps we let our selfs move outside linguistic and scientific approaches and discover new things, colours and shapes? 
In the workshop Eighteen plus we write letters with all our questions and fantasies about the future. We explore the borderland between the familiar and the unknown. The very state between destruction and creation, confusion and clarity. Using materials from nature and recycled textiles, we portray selected parts of our letters.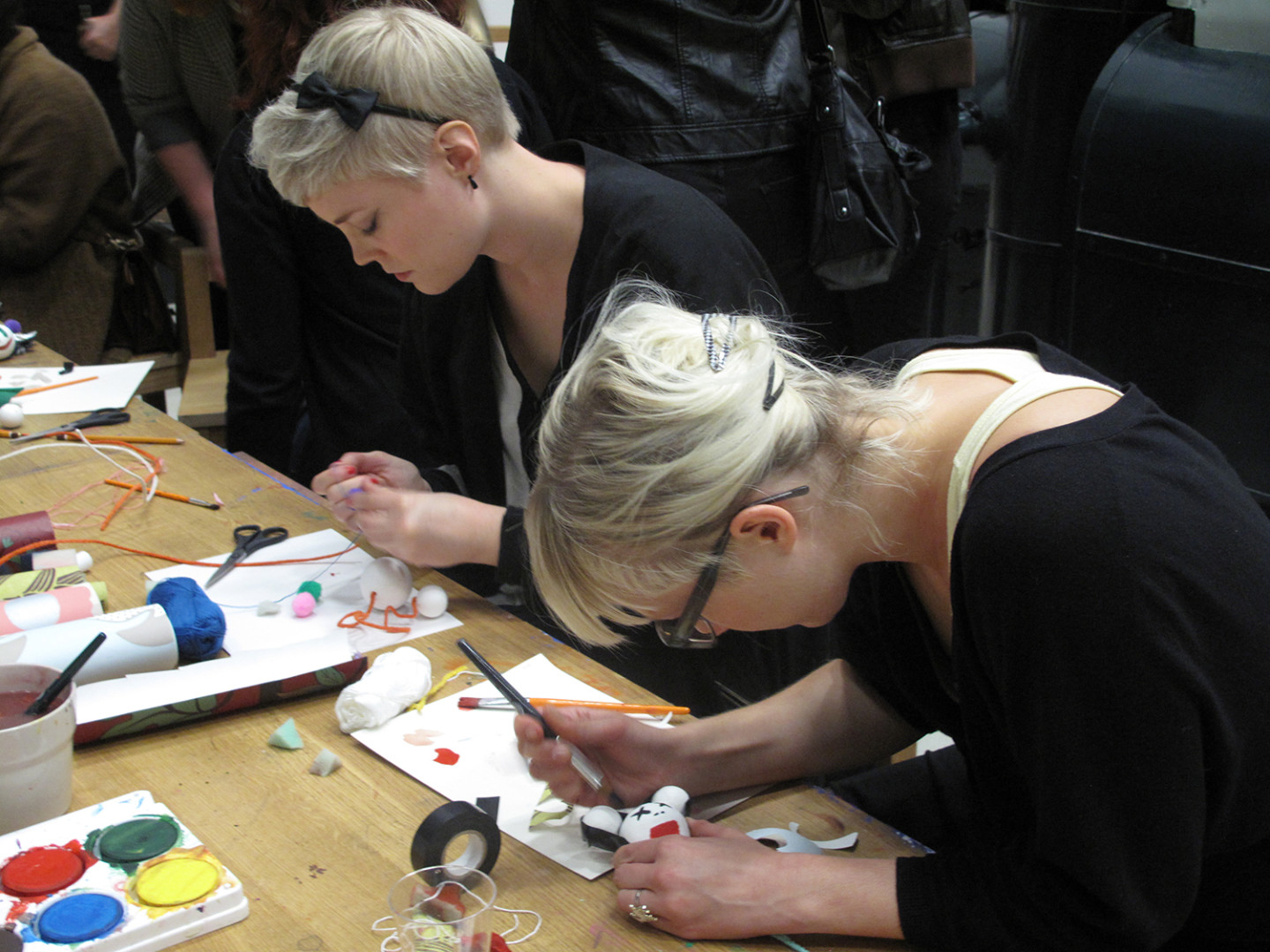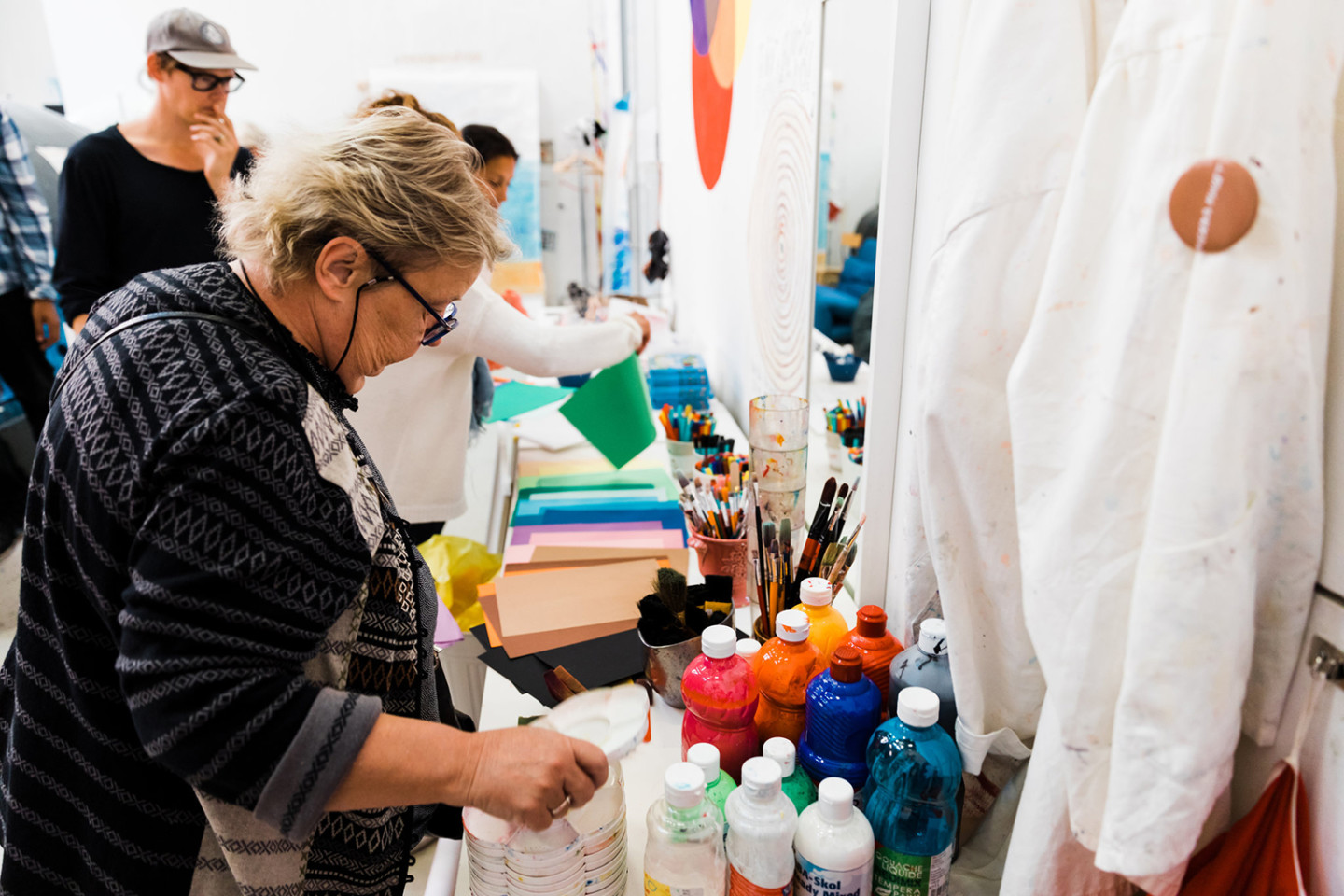 Creative workshops for adults
With Eighteen Plus, Moderna Museet Malmö offers creative workshops for all ages. We believe that every person, regardless of age, has the ability and need to express themselves. Even adults need to discover their artistic side – it's a language that can develop throughout life.
Each standalone workshop has a specific theme and begins with a short guided tour by the museum's art educator, giving you the chance to look closer at some of the artworks in our current exhibitions. The rest of the workshop is spent in Verkstan, where we will turn inspiration into creativity. Instead of focusing on previous knowledge, performance, and results, we will work joyfully, creatively, and focusing on our own processes.