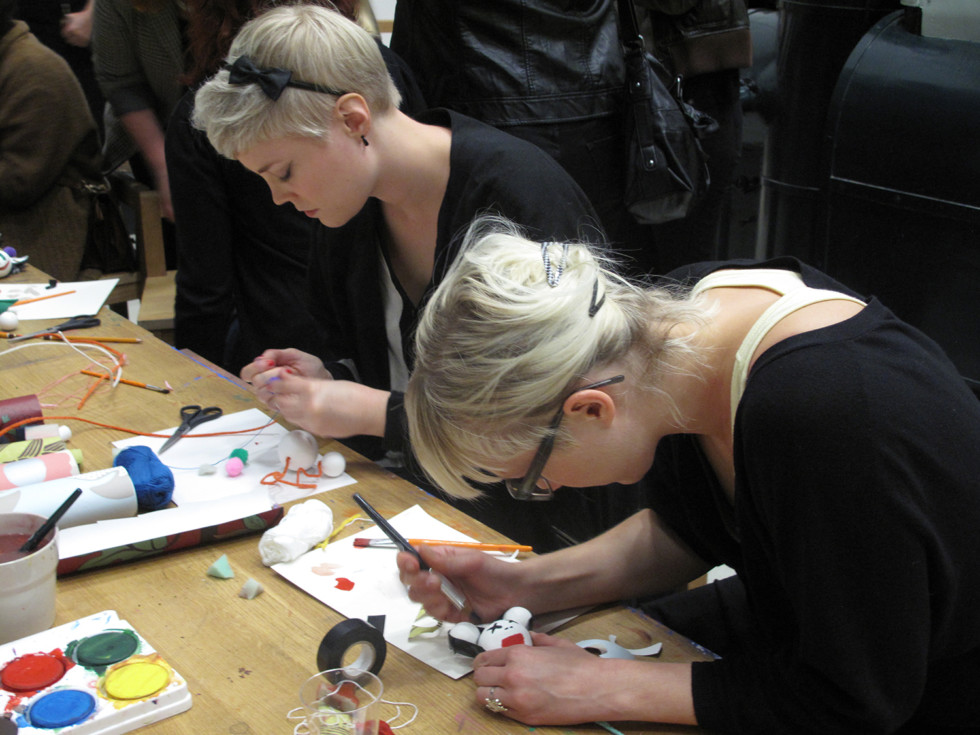 Eighteen plus
Workshop for adults!
30.5 – 29.8 2018
Malmö
Moderna Museet Malmö is known for inspirational workshops for children and young people, we know however that adults also want to express their creativity. Eighteen Plus is for all adults who want to let the world of art inspire them, and develop their own creative side through artistic expression.
With Eighteen Plus, Moderna Museet Malmö offers creative workshops for all ages. We believe that every person, regardless of age, has the ability and need to express themselves. Even adults need to discover their artistic side – it's a language that can develop throughout life.
Each standalone workshop has a specific theme and begins with a short guided tour by the museum's art educator, giving you the chance to look closer at some of the artworks in our current exhibitions. The rest of the workshop is spent in Verkstan, where we will turn inspiration into creativity. Instead of focusing on previous knowledge, performance, and results, we will work joyfully, creatively, and focusing on our own processes.

29 August: Theme "Abstract art and free associations"
In what way are we able to express ourselves, an emotion or a thought, through abstract forms? Art can be figurative, an image of reality as we know it. But art can also be abstract, i.e. non-figurative. No matter how it looks, we are able to see it, interpret it and relate to it in different ways. Our different experiences will colour how. In the exhibition Kobro & Strzemiński: New Art in Turbulent Times we will find abstract works of art, and select the ones that catches our attention the most. That might be a form, a colour or maybe an emotion that you cannot really put your finger on. With this as inspiration we will continue our workshop in Verkstan.
Date: 30 May, 4 July (fully booked) and 29 August (fully booked). (Standalone workshops). Coming dates for autumn work shops will be published here in August. Welcome back!
Time:15:30-17:30. The group meets in the entrance approx. 10 minutes before the workshop starts.
Age: For anyone from 18 years and up. No upper age limit.
Cost: Free of charge. Free entrance to the museum.
Registration: Registration is required! Register by email to: g.fleischer@modernamuseet.se, write "Arton Plus" in the subject line. Please note that the registration is binding. Limited number of seats!
Prerequisites: Everyone can participate regardless of previous experiences of art and artistic creation!
Accessibility: Full access to the museum. For questions, please contact Gisela Fleischer (see address above).