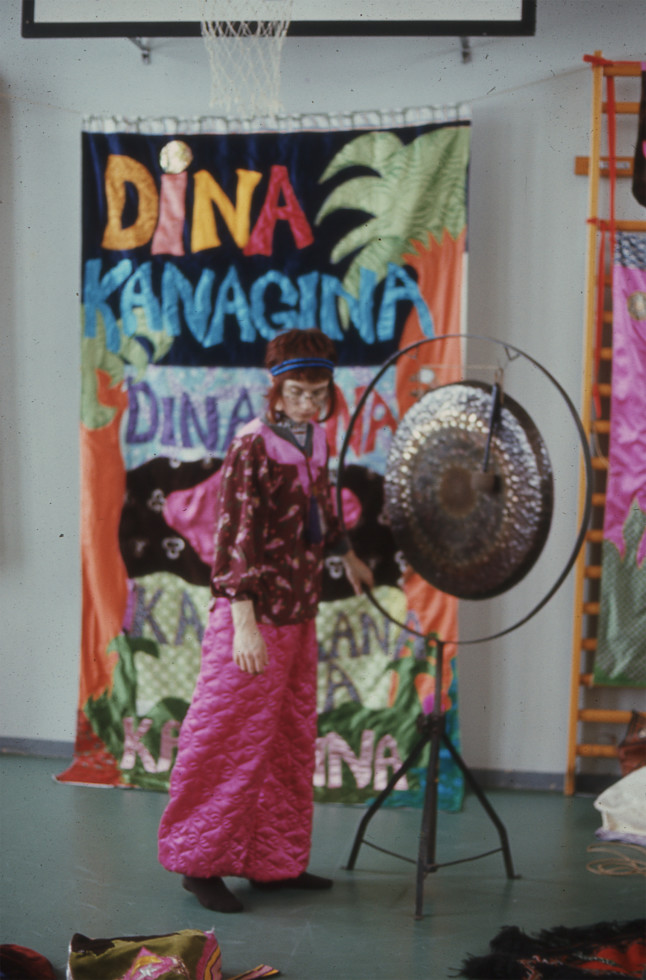 Gallery Weekend at Moderna Museet
Experience Malmö´s Art scene
22.9 – 24.9 2023
Malmö
Malmö Gallery Weekend is an annual art festival that gives you the chance to discover Malmö's rich art scene – from art institutions to galleries and temporary initiatives. We participate with opening of the exhibition "Moki Cherry – A Journey Eternal" on Friday 22 September. Moderna Caféet is open all Friday night with open bar.
Programme during Malmö Gallery Weekend
Friday 22 September at 18.00 – 23.00
Opening with concert. Musicians: Christer Bothén, Mats Gustafsson, Goran Kajfes, Naima Karlsson, Ana Ruíz
Time: 18.30 – 19.00, 19.30 – 20.00,  21.00 – 21.30
Location: Loading Dock
Tickets: Free admission
Limited number of seats
IN MODERNA CAFÉET
DJs: Emil Broomé & DJ Tias
Time: 18.00 – 23.00
Saturday 23 September
Curator guided tour of Moki Cherry with the two curators, Elisabeth Millquist and Andreas Nilsson.
Time: at 14.00
Location: Floor 2
Tickets: Included in the admission fee. Always free admission for those 18 and under
Sunday 24 September
Family workshop from 4 years. Drop in. Children in company of adult
Time: at 11.00 – 15.00
Location: The Workshop
Tickets: Drop in. Included in the admission fee. Always free admission for those 18 and under
The opening night offers an extensive presentation of Moki Cherry's art, and also concerts with musicians with close connections to  Moki Cherry.
On stage: Christer Bothén (donso n'goni and base clarinet), Mats Gustafsson (saxophone), Goran Kajfes (trumpet), Naima Karlsson (piano), Ana Ruíz (piano).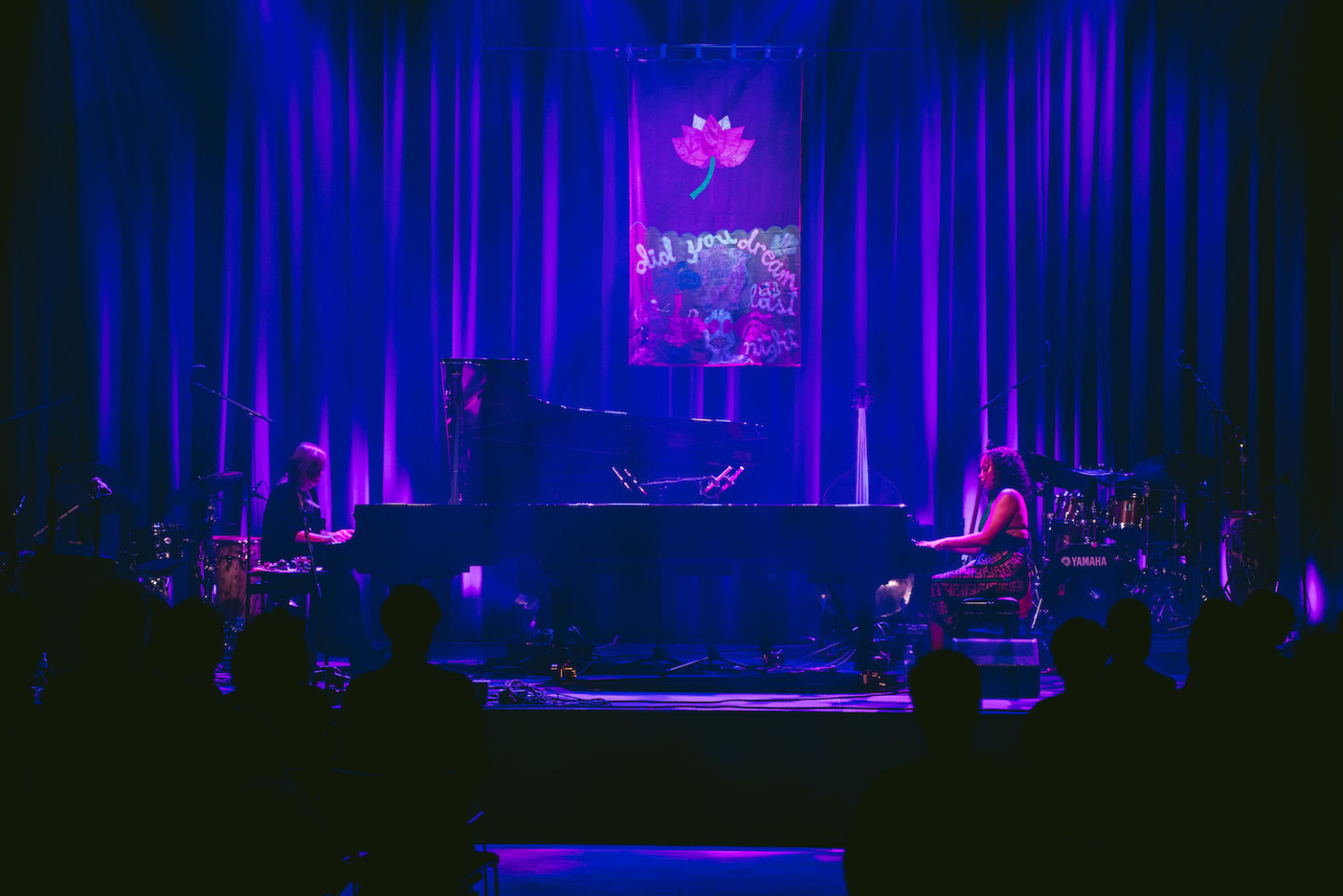 The duo Ana Ruíz and Naima Karlsson first connected in 2021, when Naima went to study piano and improvisation with Ana Ruíz at her home in Tepoztlán, Mexico. They have performed together as a duo and in ensemble performances in locations such as Casa del Lago, Mexico City, Munchmuseet, Oslo and Barbican Centre, London.
Christer Bothén, a key figure on the Scandinavian creative music scene met Don Cherry in the early 1970s. Bothén plays the donso ngoni, a traditional Mali instrument. Completing the band are Swedish saxophonist Mats Gustafsson and Croatian-Swedish trumpeter Goran Kajfeš, both of whom have collaborated with Don's children: Neneh and Eagle-Eye Cherry.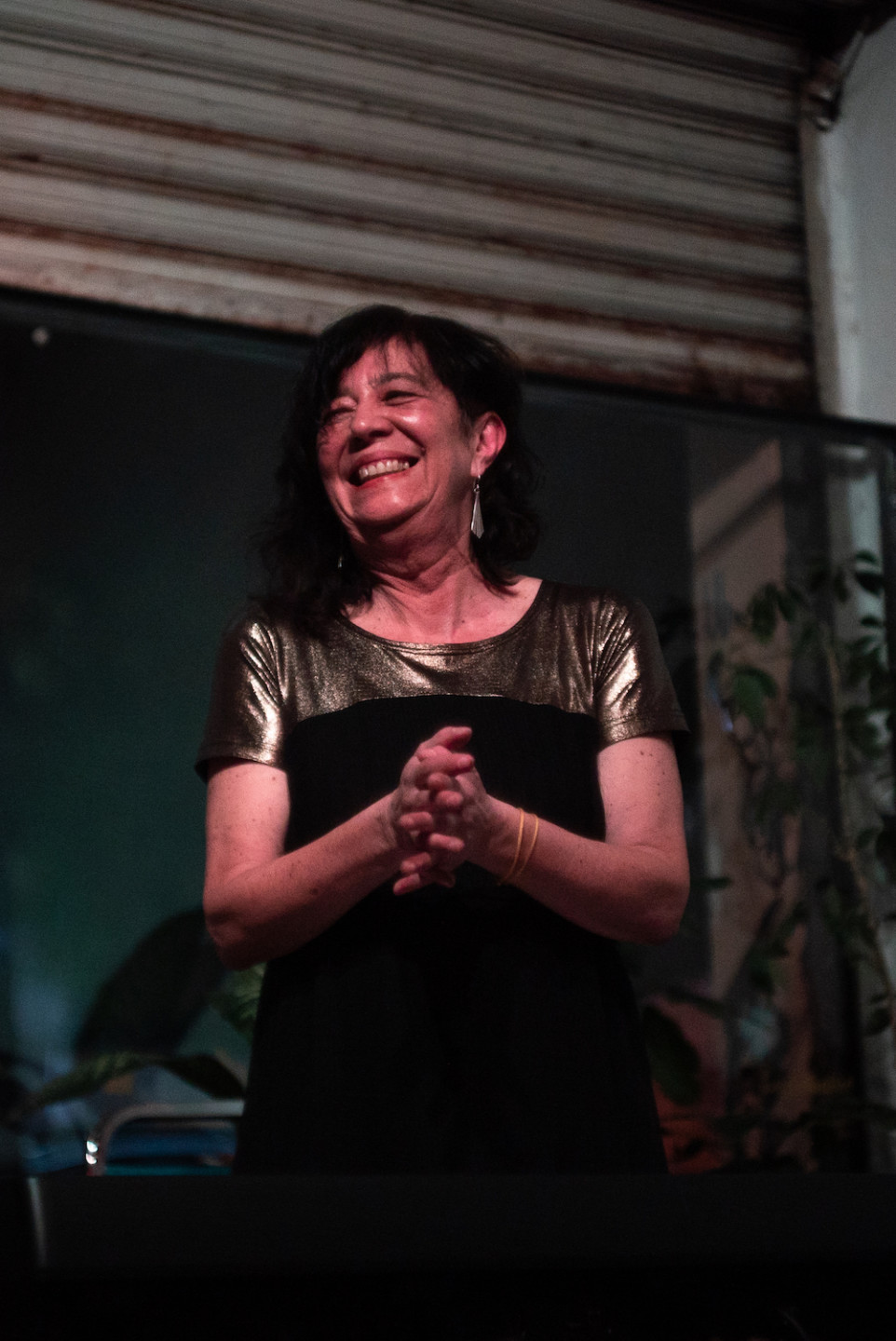 Ana Ruíz (b. 1952) is a composer, pianist and pioneer of jazz and improvisation in Mexico. She started Atrás del Cosmos, the first free jazz ensemble in Mexico, with her husband Henry West in 1972, and in 1977 they invited Moki and Don Cherry to Mexico City to teach their Organic Music workshops and toured together for a 6 month period. Ana Ruiz became a student and collaborator of Don Cherry and to this day continues to teach and play his music with her students and contemporaries. In addition to many ensemble and solo projects she has worked as a music educator, and composer for film and dance.
Naima Karlsson (b.1982) is a musician and visual artist based in London and Sweden, she is an archivist and coordinator for the Estate of Moki Cherry and Cherry Archive, and is part of the duo Exotic Sin with multi-instrumentalist Kenichi Iwasa. Her main instrument is the piano, as well as percussion, vibraphone, organ and keyboards. Naima has studied study Don Cherry's compositions and his approach to piano with her uncles, Eagle-Eye and David Ornette Cherry, and with Ana Ruíz in Mexico.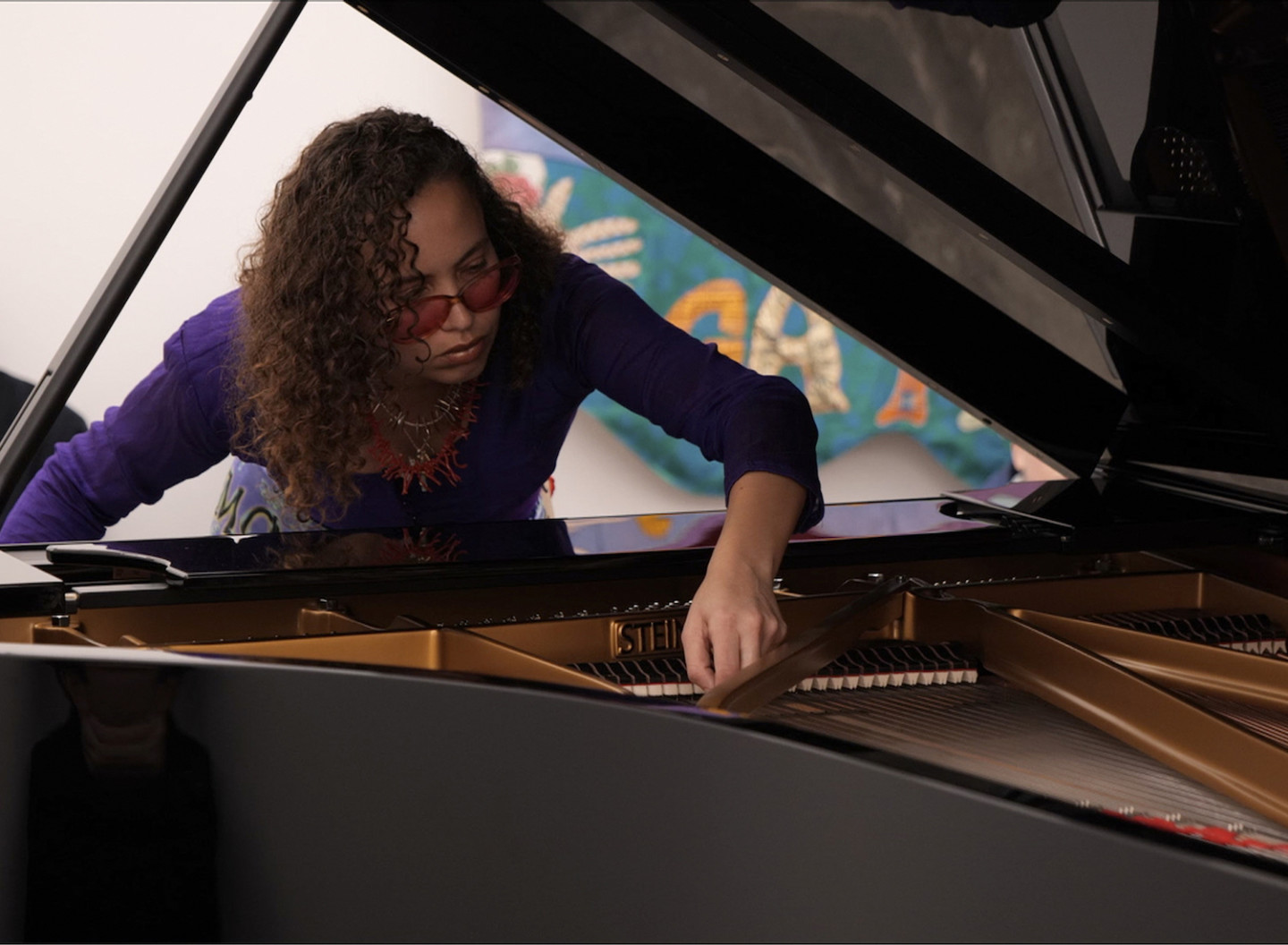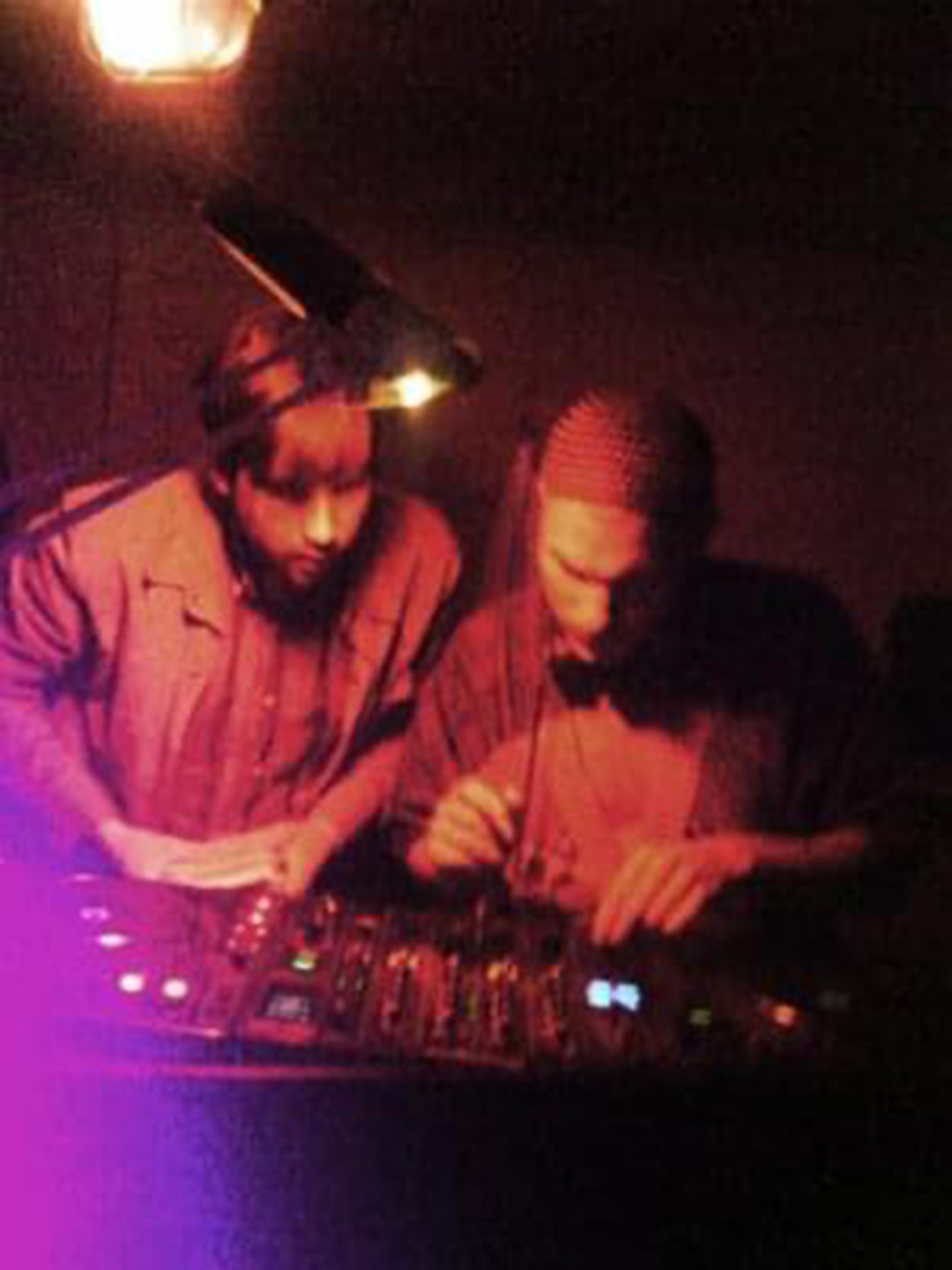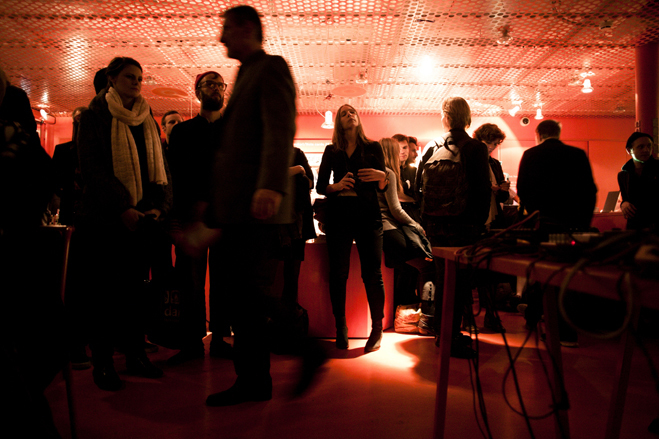 In Moderna Caféet the two DJs Emil Broomé and DJ Tias reunite and will give us an eclectic set during the night. The two were once performing when the museum was inaugurated.
Award Ceremony
In cooperation with the Swedish Arts Grants Committee (Konstnärsnämnden) there will be a award ceremony during Friday night of the Big Music scholarship (Stora musikstipendiet). The scholarship is awarded once a year to an active and cross-border music artist with a significant artistry, who adds new dimensions to the art of music and the audience and who inspires new generations of music artists.