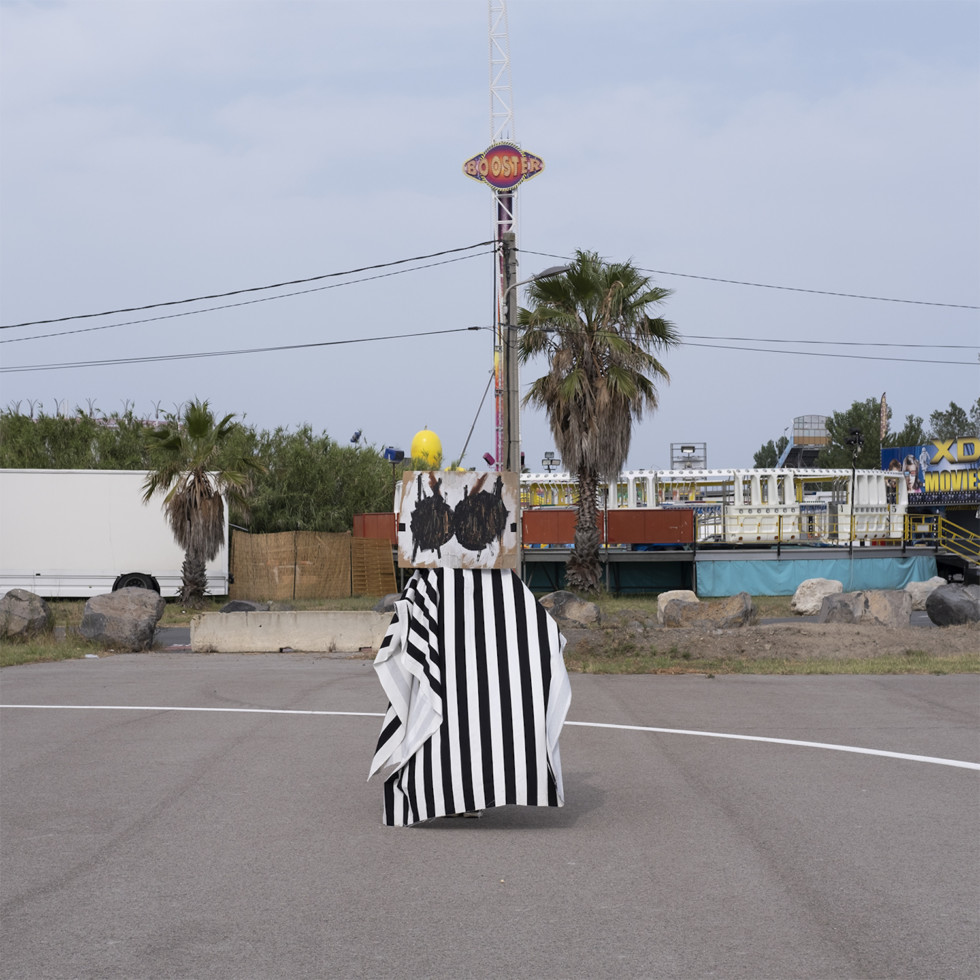 Magical, yummy and miraculous masks
Guided tour and Workshop
6.11 – 7.11 2021
Malmö
Create masks together with artist Eric Magassa! How does it really feel to wear a mask? And what is it like to create one? Eric Magassa leads us in a workshop during the last weekend of Bästa Biennalen.
With a mask, we can hide or become someone else. The mask can let us blend into the environment, or stand out. It can give us superpowers, protect us or be magical like a portal to another world or another part of ourselves. Through the mask we can look at others without being seen.
We create colourful masks, dark masks. Masks with leaves, sequins and fabric. Face masks where you decide the expression!
We use different techniques and materials such as paint, cardboard, fabric, patterns, painting, collage and photography. The workshop begins with a tour in the exhibition "The Man With the Blue Face" and then we start creating in a  workshop together with Eric Magassa.
Please note! If you want to participate in the morning (at 10.00–12.00) a pre-registration is required.
After lunch (at 13.00–15.00) we open up the Workshop and everyone is welcome to create their very own mask.
Guided tour and workshop
Date: Saturday 6 and Sunday 7 November
Time: at 10.00–12.00 Please note! Pre-registration is required for this time
At 13.00–15.00 Open Workshop. Drop in. Limited number of seats.
Age: from 6 years
Registration: Please note! Limited number of participants. Pre-registration required for the workshop at 10.00 – 12.00 at the latest 3 November. Please state which one of the two days you wish to attend. Register to assistent.malmo@modernamuseet.se
About Eric Magassa
Eric Magassa works with painting, collage, sculpture and photography. He lives and works in Gothenburg, a city that has also been seen in his works. In the photographic series "The Lost series", we meet a figure who, with a mask for his face and body wrapped in cloth, moves between different cities in the world. In his art, Magassa explores what it means to travel between different places and places of origin.