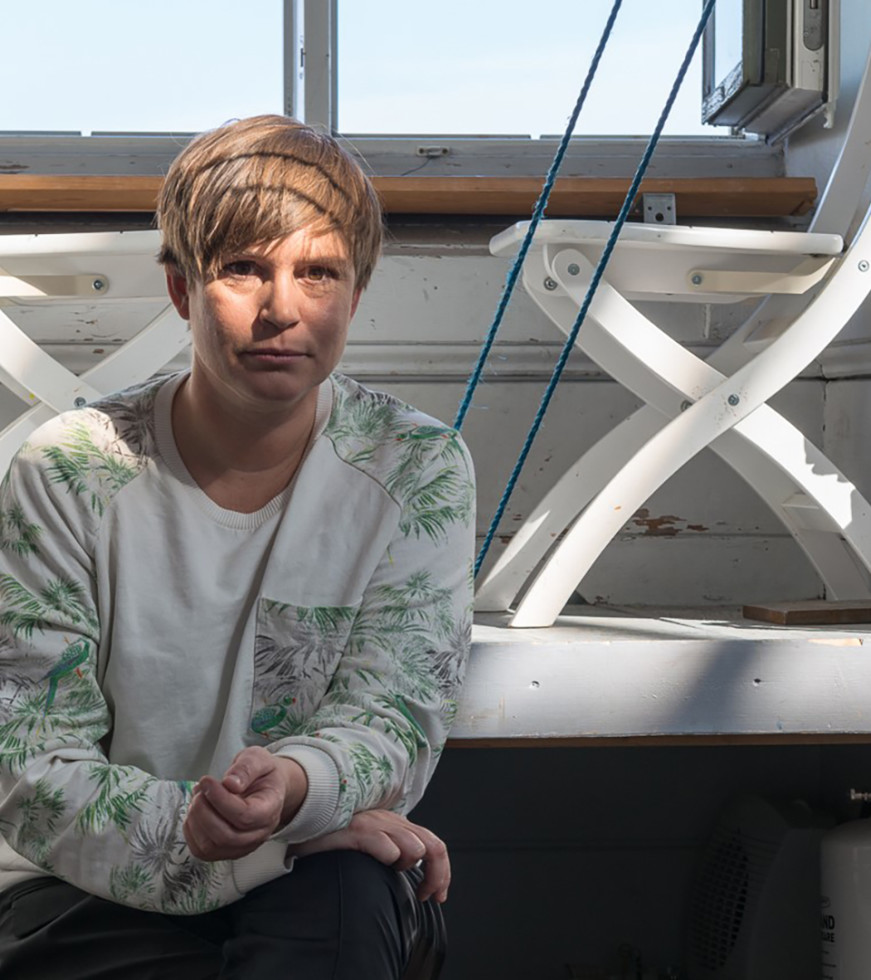 On the relationship between individual and society
Johanna Gustafsson Fürst in a talk with Patrick Amsellem
16.5 – 16.5 2019
Malmö
The relationship between individual and society and collective history writing are some of the topics in a talk between artist Johanna Gustafsson Fürst and Patrick Amsellem, head of the Skissernas museum in Lund, taking place in the exhibition Blue Is the Color of Your Eyes.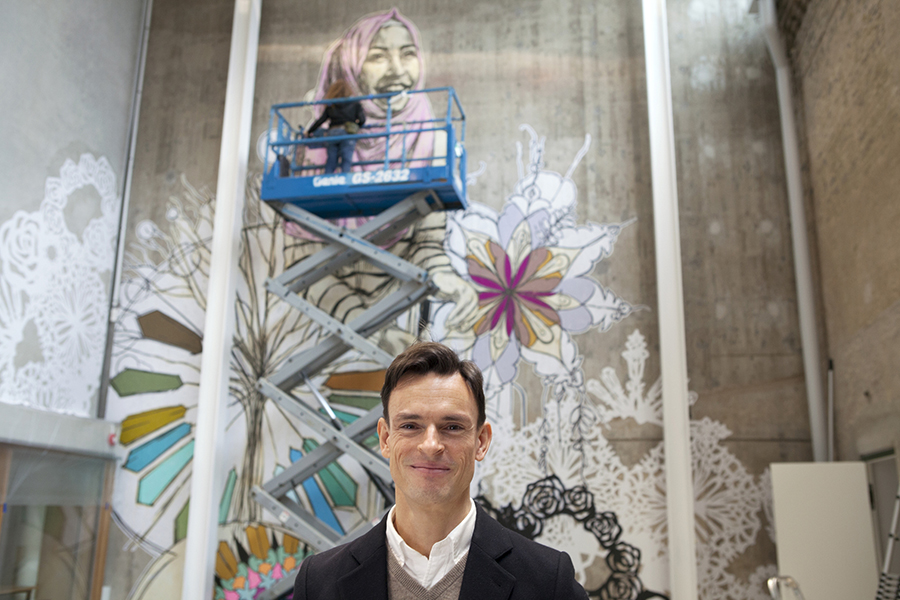 Johanna Gustafsson Fürst's work Win-Win, at display in our current exhibition Blue is the Color of Your Eyes, is a cast of a tree trunk in aluminum placed on a discarded base for a seesaw. Gustafsson Fürst's artistic work often takes as a starting point the public space and the various power structures that are made visible there.
Patrick Amsellem is the head of the Skissernas Museum in Lund, where he recently curated the exhibition Memory Matters. A group exhibition that reflected on collective memories – memories that, unlike the individual, are shared by many people, a whole group or a society.
Now they both meet in a talk in the exhibition at Moderna Museet Malmö. Based on their experiences and roles as artist and museum director, they will discuss, among other things, the relationship between individual and society, collective history writing and representation and abstraction.
Johanna Gustafsson Fürst in a talk with Patrick Amsellem
Date:May, 16
Time: 16.30
Tickets: Limited number of seats, first served.
Cost: Free admission
Please note that the talk will be held in Swedish.
Johanna Gustafsson Fürst lives and works in Stockholm. She uses sculpture, text, performance and site-specific installations to reflect on how human systems meet the individual. Gustafsson Fürst often starts from found objects and materials that refer to a place and a function and which introduces specific stories into the works.
In 2017 she received the Moderna Museet's sculpture prize. She is represented by gallery Belenius in Stockholm. Previous exhibitions include Expand Stretch Distribute at Gallery Belenius, Stockholm (SE) in 2016, Not the cloud at Moderna Museet 2017, The week has eight days, RIBOCA, Riga Biennial 1 (LV). In the autumn of 2018, the public work Kollektiva body (The Collective Body) was inaugurated in collaboration with the Danish Arts Council, for Kungsmarken in Karlskrona. At the moment she participates in the exhibition Blue Is the Color of Your Eyes, about materiality and abstraction at Moderna Museet, Malmö.
Patrick Amsellem has since 2012 been head of the Skissernas Museum in Lund, which was recently appointed this year's museum in 2019. Amsellem has previously been curator at the Brooklyn Museum of Art in New York and Rooseum in Malmö. He holds an MA and a PhD in Art and Architecture History from the Institute of Fine Arts at New York University. His interest in Louise Bourgeois was founded early and he wrote about her for the first time in 1992.