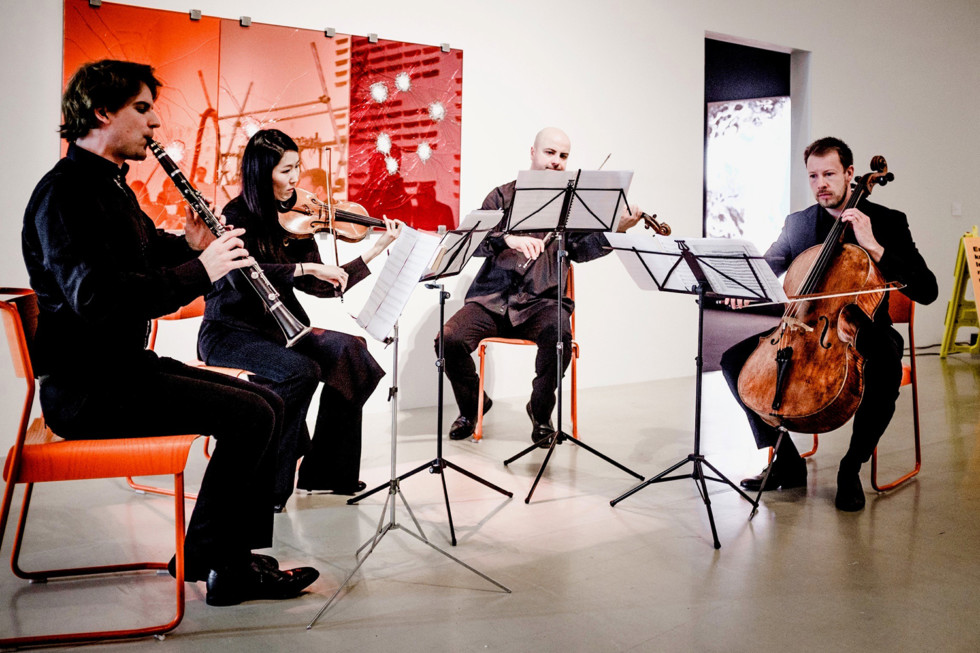 Special Sunday
Guided tours and music in the Turbine Hall
20.5 2018 – 20.5 2018
Malmö
There is every reason to visit us on May 20th. Don't miss the chance to experience the exhibition Kobro & Strzemiński: New Art in Turbulent Times in the Turbine Hall through two special guided tours and classical music.
The day begins with (A) Muse – a Malmö-based ensemble consisting of international award-winning musicians from Malmö Symphony Orchestra. The members unite in their view of aesthetics, stylistic flexibility and passion for music and art. After that, it's time for a family tour — suitable for everyone from 4 years and up, in this tour there is plenty of room for all questions that might arise when engaging with the artworks in the exhibition. Thereafter, Ana María Bermeo Ujueta, curator learning, will give you a guided tour. With her deep knowledge about Katarzyna Kobro and Władysław Strzemiński, she can tell you everything you didn't know about the exhibition. The program is rounded off with a final miniconcert with (A)Muse.
Programme
12.40: Classical music with (A)Muse
13-13.45: Family tour for everyone from 4 years and up
14-14:45: Curator tour with Ana María Bermeo Ujueta
14.45: Classical music with (A)Muse
(A)Muse will perform:
Elliott Carter: "scrivo in vento"
Lukasz Lisowki: "Kobrovisation"
Edison Denisov: "duo"
André Jolivet: "sonatine"
Marie Samuelsson: "Somebody is learning how to fly"
Samt verk av Leopolita, Pekiel och Wacław of Szamotuły
(A)muse ensemble:
Katlijn Sergeant – flute
Johnny Teyssier – clarinet
Lukasz Lisowski – viola
With support from Malmö stad.