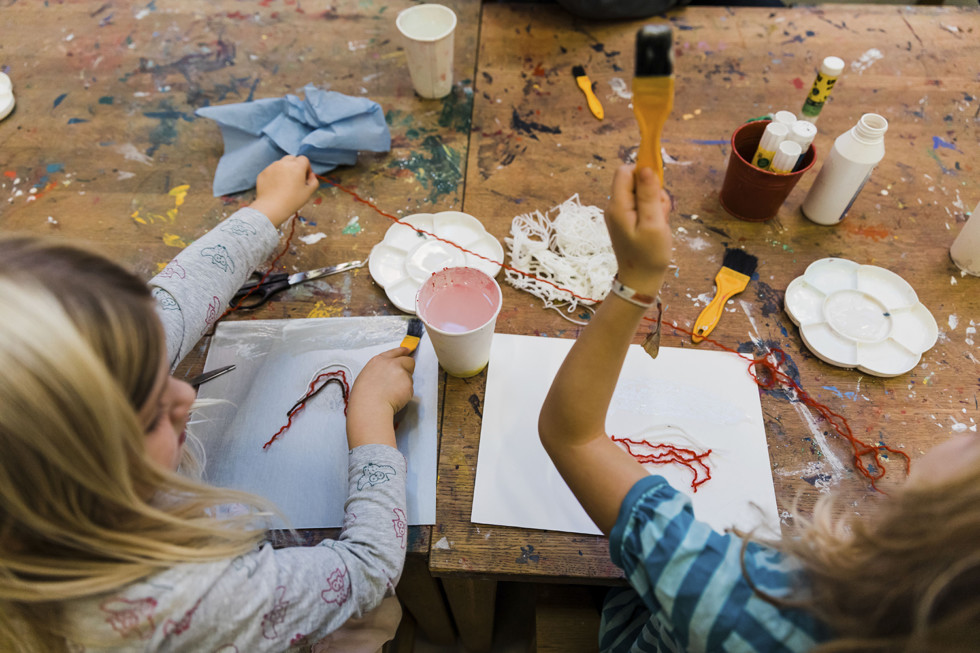 Autumn Holiday: Let the place come to you
2.11 – 5.11 2021
Malmö
We create scenographies of places we have once visited, places we dream of or places that only exist in our imagination.
During the Autumn holidays, everyone gets to travel to Moderna Museet to create new destinations together! We paint ourselves to a new place and with the help of our scenographies, the Workshop becomes a completely new place.
Many of the artists in the exhibition The Man with the Blue Face traveled to other countries. The places and the people from these places then became motifs and served as inspiration for their works of art.
Why did they travel? And how? Was it different to travel a hundred years ago? What was it like? And where would you like to travel yourself? During the Autumn holidays, we travel in memory, imagination and in dreams and together paint places. Paintings somewhere between imagination and reality. Welcome!
Date: 2– 5 November
Time: 11.15–15.00 Drop in
Place: Verkstan at Moderna Museet Malmö
Age: From 4 years and up
Limited number of seats, first come first served. Children must have an adult in company. free admission for everyone up to 19 years.