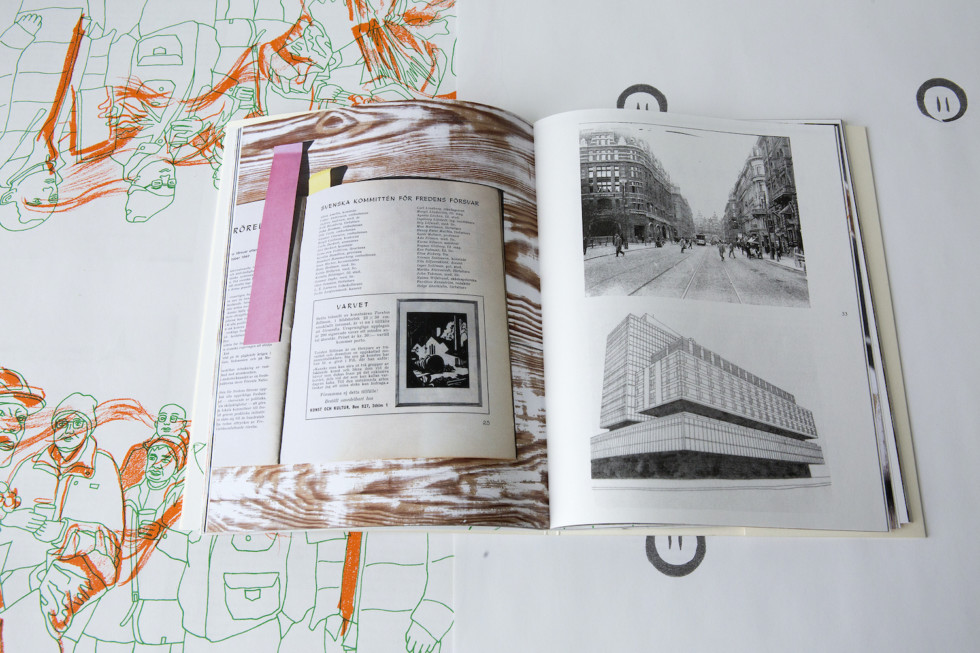 Breathing into Yesterday's Futures: a Pause to Be Grateful
Presentation and performance
17.5 2023
Malmö
Welcome to an evening where the Malmö-based artist Helena Fernández-Cavada presents her new publication "Breathing into Yesterday's Futures: a Pause to Be Grateful".
Date: Wednesday 17 May
Time: at 18.00 – 19.30
Location: Loading Dock
Language: English
Tickets: No pre-registration required. The event is included in the admission fee. Free admission for everyone up to 19 years. Limited number of seats. First come, first served.
Fernández-Cavada's publishing practice often expand from the printed matter to the presentation act as an extended field. During this evening the pages will unfold into the space in form of conversation, lecture and performance. The content is staged and multiplied thanks to the contributions of Asrin Haidari, curator Moderna Museet, Filippa Freijd, conflict mediator, Ulrika Selring, dancer and performer and Tim Bishop sound artist and spatial audio designer.
The publication examines a fragment of Swedish artistic life during the 1930s and 1940s with a focus on collectives that supported Spanish anti-fascism. Among others was "Konsten åt Folket" and their later re-organization for peace; "Konstnärernas Fredskommitté". The publication presents a series of experimental narratives shaped through drawings, personal stories, letters and archival material around the potential of art as an advocate for solidarity and collectivism. "Breathing into Yesterday's Futures: a Pause to Be Grateful" highlights, among other things, the artist Vera Nilsson and the organizations Konsten åt Folket, the Swedish Labor Movement's archive and library, the Realists, Arbetarkonstnärernas Grupp and Konstnärernas Fredskommitté.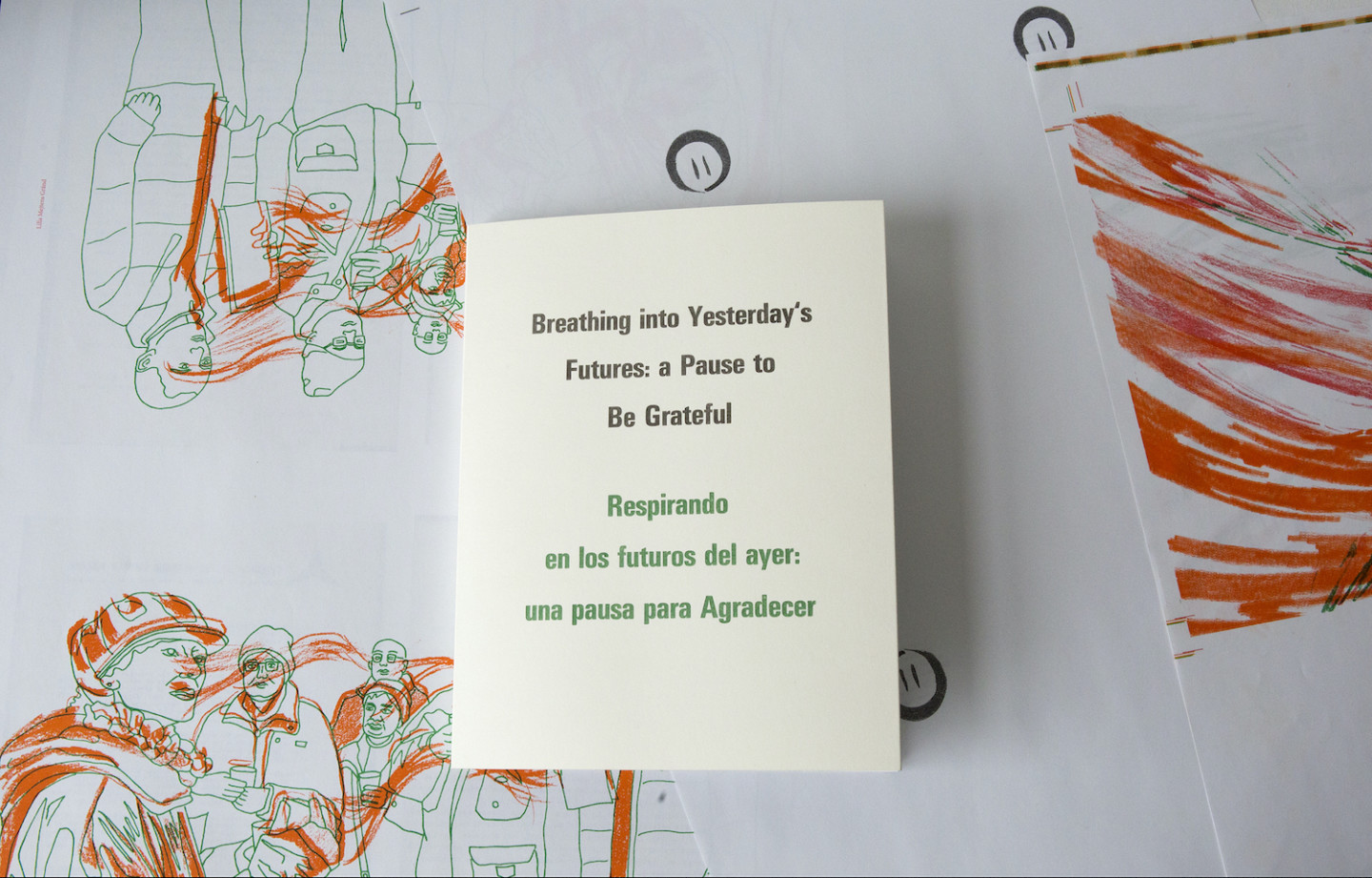 About the publication 
"Breathing into Yesterday's Futures: a Pause to Be Grateful"
Helena Fernández-Cavada. With special contribution by Olivia Plender. Research in collaboration with Sebastian Dahlqvist. 
Edition: 120 copies + 24 special editions. 
Thanks to Längsmanska Kulturfonden, Malmö University Risolab and Inter Art Center.