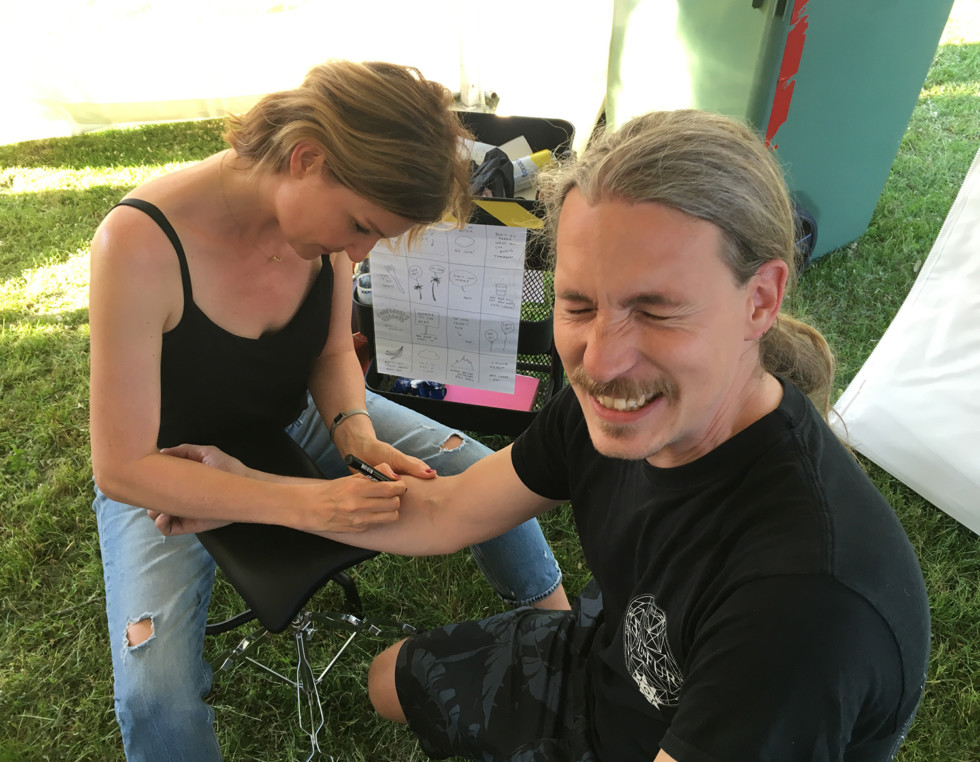 Opening of Bästa Biennalen
Look at art! Meet art! Experience art!
19.10 2019 – 19.10 2019
Malmö
Bästa Biennalen is both an art biennial and a project focusing on art, accessibility and inclusion. This year, the biennial takes place October 19-November 3 and in conjunction with the autumn holidays you can experience over 200 activities all over Skåne. Warm welcome at the inauguration of this great party here at the Moderna Museet Malmö!
Every two years something unique happens in Skåne – namely Bästa Biennalen. In connection with and during the autumn holidays, you can experience over 200 activities, with your family, your friends or on your own, all over Skåne. During sixteen full days, you can visit exhibitions specially produced for the Best Biennale and participate in workshops led by professional artists and educators – in libraries, galleries, art museums and art galleries, in the urban space and in nature.
The inauguration of Bästa Biennalen takes place this year at the Moderna Museet Malmö – at Ola Billgren's place. We celebrate with inaugural speeches, ribbon cutting and free "fika" for all children! In addition, there will be TATTUVERINGSSTUDIO in our Workshop. Choose a drawing with a motif you like, and the artists Emma Philpson and Lisa Ewald draw a nice tattoo on your skin!
Programme:
12.00: Inauguration speech and cutting the ribbon!
12.30-14: Cinnamonbun, cake and free Festis for all children!(Ther´s coffe to buy in our café Bröd och Vänner for all adults).
12.30-15: TATTUVERINGSSTUDIO with the artists Emma Philipson and Lisa Ewald in our Workshop.
Inauguration of Bästa Biennalen!
Date: October 19th
Tme: 12pm-15pm
Cost: Free admission