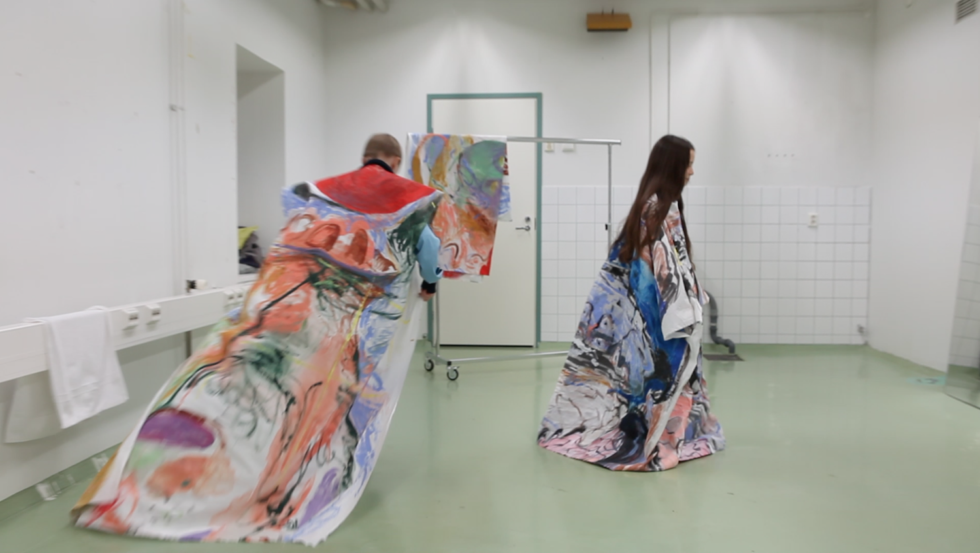 Soundscapes
Workshop for 12–15 years
21.9 – 28.9 2021
Interested in an artistic workshop? For two days you can meet and work with an art educator from Moderna Museet Malmö and artists who participate in the performance Thousand Times Yes with opening night at Inkonst on 8 October.
What will we do?
Sound is everywhere. Some we hear so often that we may not notice them – the sound of traffic, the chirping of birds or the sounds of your own footsteps. During two afternoons, we listen, create, collect and record sounds together and then listen and put them into words, and finally compose them together into a common soundscape.
The workshop SOUNDSCAPE is carried out under the direction of an art educator from Moderna Museet Malmö and participants from the experimental /chamber/ opera Thousand Times Yes.
SOUNDSCAPE is a collaboration between Inkonst, Inter Arts Center and Moderna Museet Malmö in connection with Thousand Times Yes, with opening night on 8 October. You who have participated in the workshop will be offered to attend the premiere of Thousand Times Yes at Inkonst.
Date: Tuesday 21 September and Tuesday 28 September
Time: 16.30–18.00
Age: for you between 12–15 years
Registration: Please note! The number of participants is limited to 8. Registration latest  17 September to: assistent.malmo@modernamuseet.se
Registration applies for both days. Free admission.
Place: Please note! The workshop takes place at Inter Arts Center and Inkonst, Bergsgatan 29, 214 22 Malmö
Calendar events